Join us for a stunning ride through South African wine country! Starting from our centrally located office in Stellenbosch, we will get you fit for your pedal-assist e-mountain bike and be on our way. Our E-bikes are perfect for those who want to spend an active morning outdoors and still have energy to enjoy the afternoon and evening.
Tour Details
What's Included
Good to Know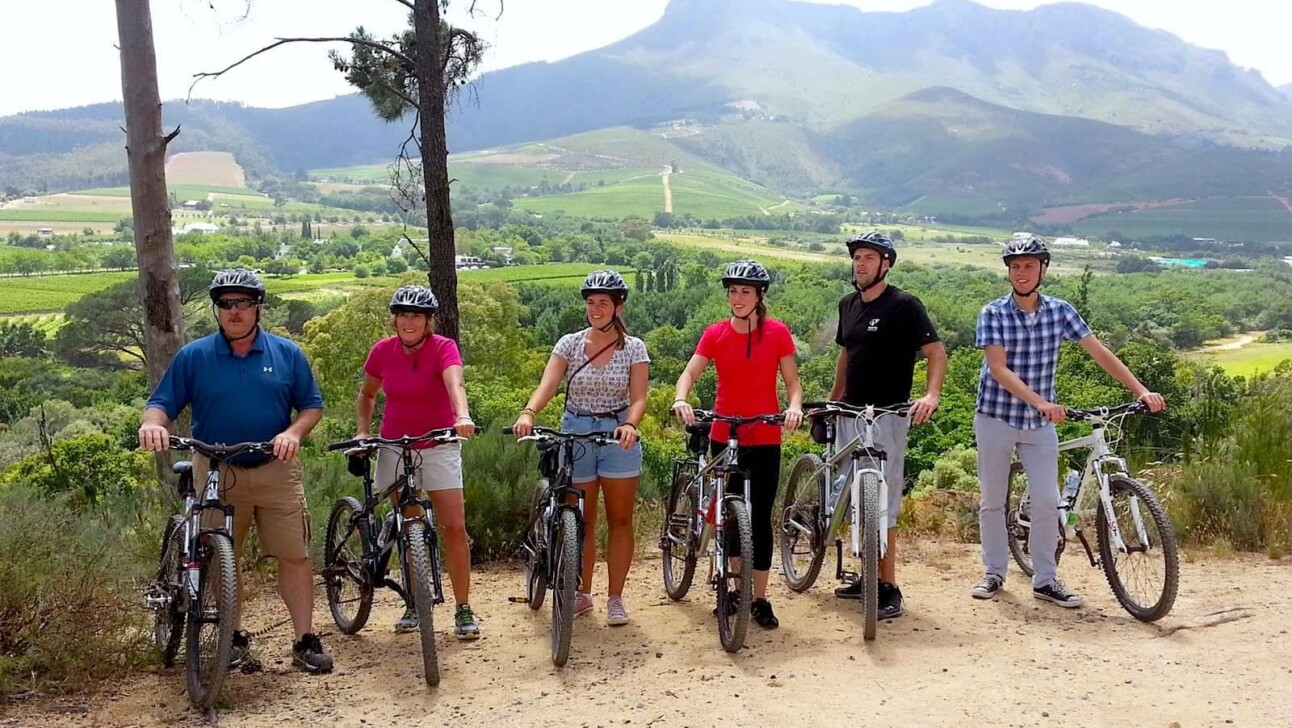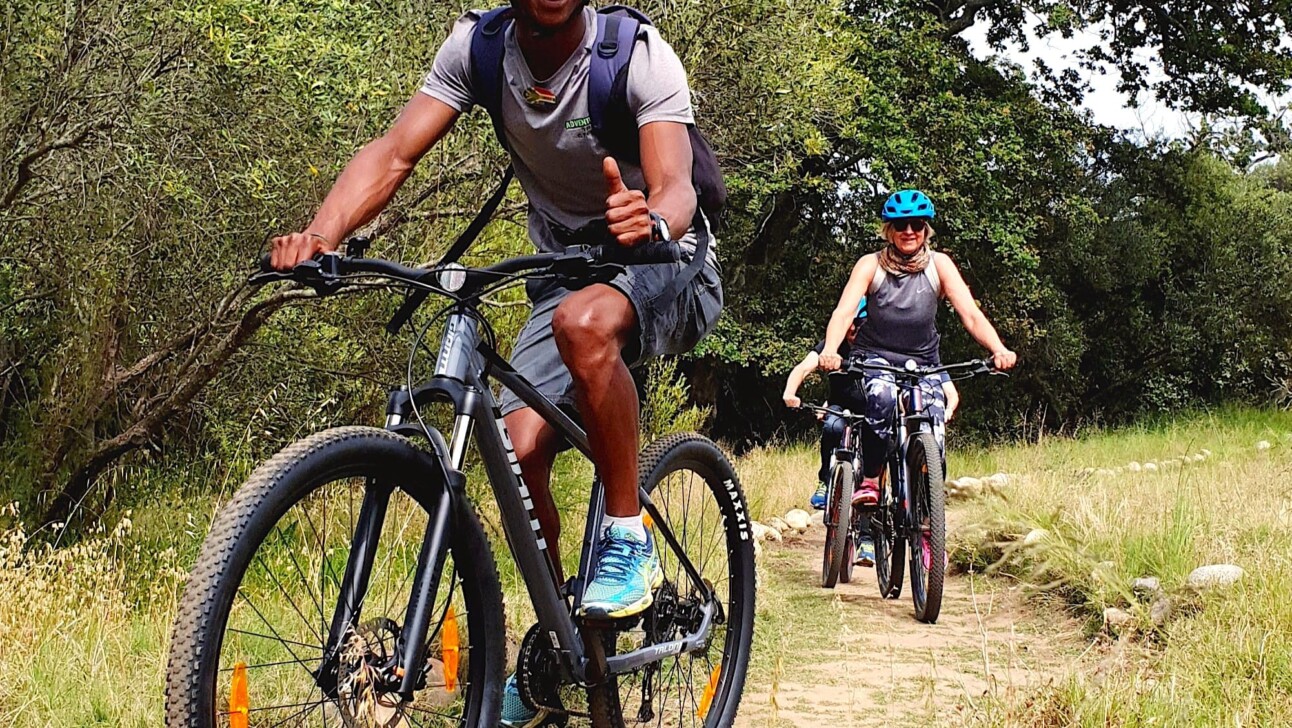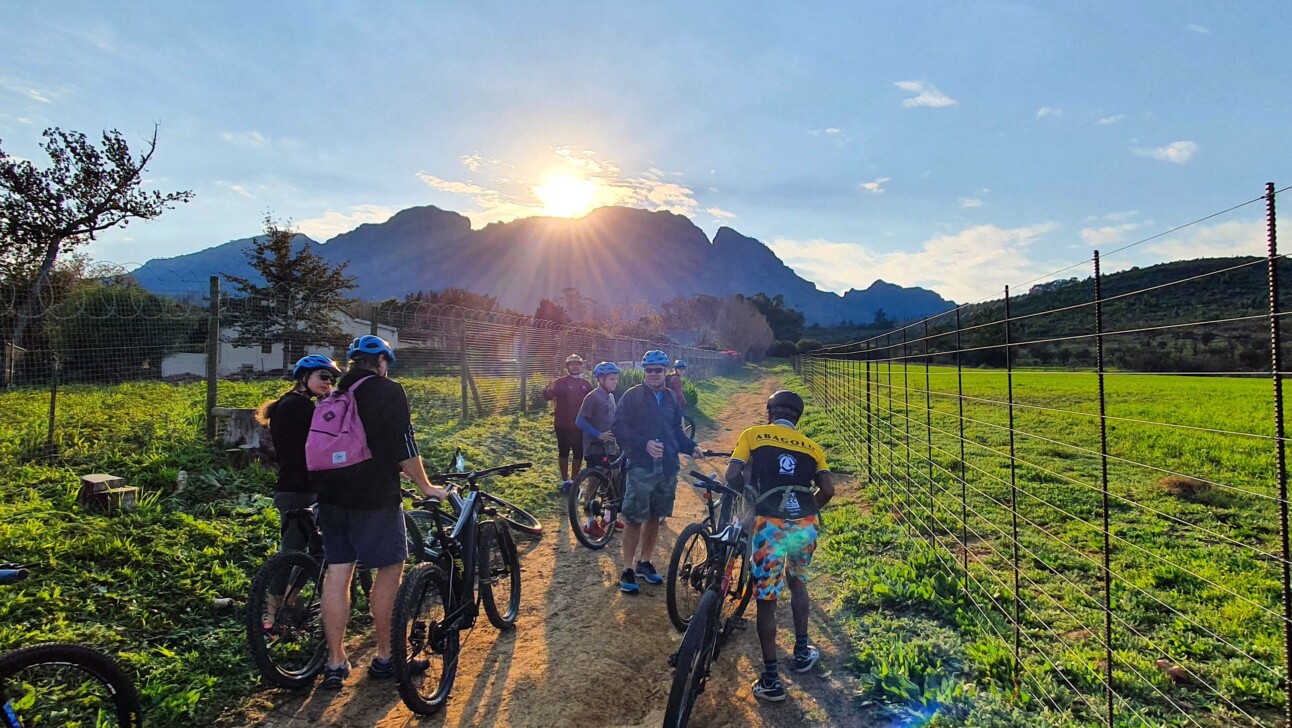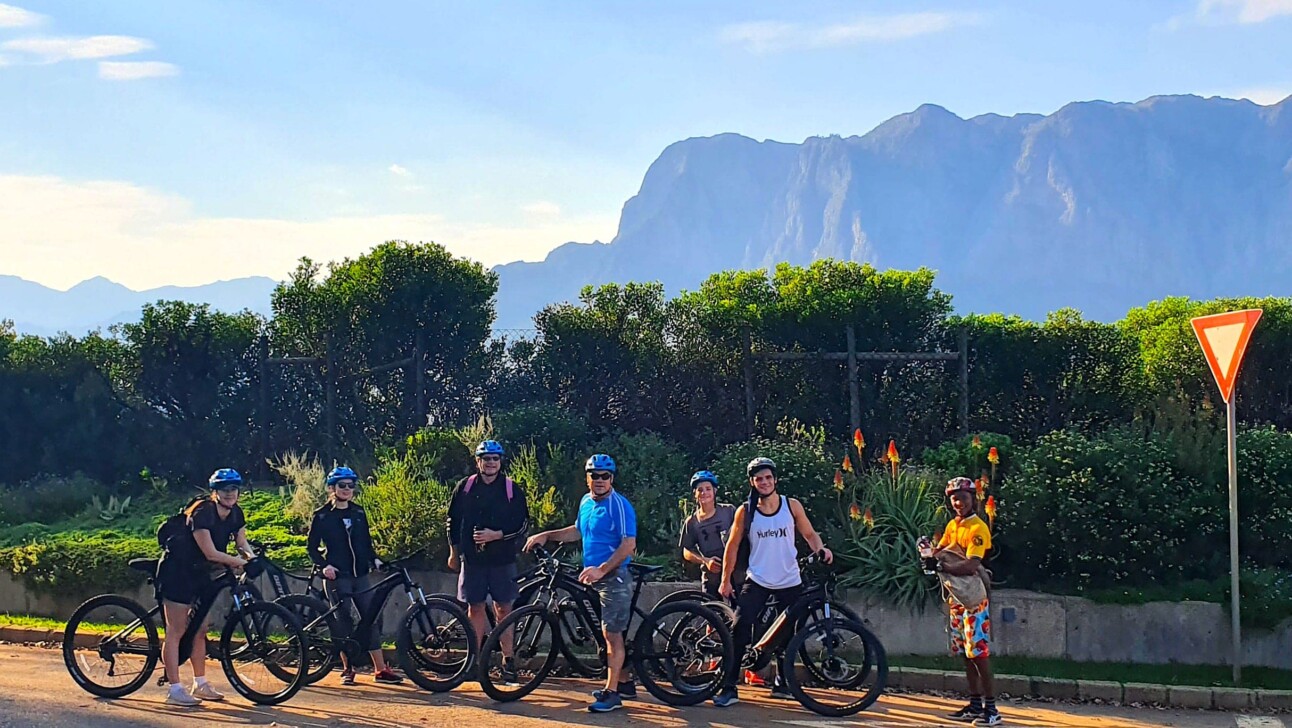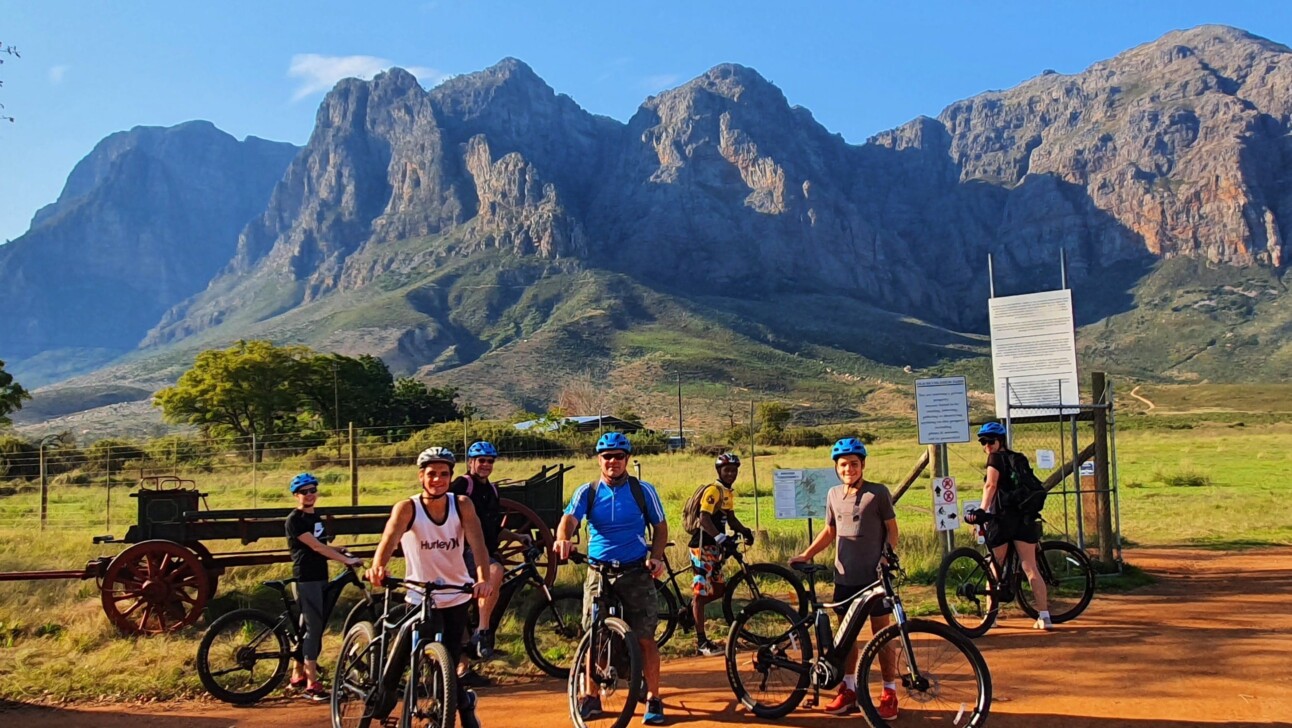 Meeting Point
This tour will depart from our office located at Ou Landbousaal, 1 Noordwal Wes Street, Stellenbosch, 7600. We are located in Central Stellenbosch and within walking distance from the Guesthouse in the Town Centre.
Frequently Asked Questions
Have more questions? Check our Fat Tire Bike Tours general FAQs or get in touch.
Important Information
Where is the meeting point?
This tour meets at our office, located at Ou Landbousaal; 1 Noordwal Wes Street, Stellenbosch. We are located in Central Stellenbosch and within walking distance from the Guesthouse in Town Centre.
What is the cancellation policy?
We're happy to offer free changes and 100% refund up to 24 hours before tour departure. Failure to cancel a reservation at least 24 hours prior to scheduled departure may result in forfeited travel funds. Fare difference may apply.
Am I required to wear a helmet?
Yes, we ask that all guests wear a helmet during the tour. All helmets are sanitized before and after each use.
Is the cost of food and drink included?
We have designed this ride to take advantage of the e-bikes, the landscape between Stellenbosch and Boschendal, and visit a few iconic sites and Estates along the way. At Boschendal, there is an opportunity for lunch or a snack/drink and time is allotted for this, but the cost is not included.
Is water included?
You are welcome to bring along a reusable water bottle and top up in our office before departing. Our pedal-assist e-mountain bikes are made for longer, uneven surfaces and are not equipped with baskets as items would fly out when hitting bumps. We ask that guests come prepared with a small backpack to carry things such as their water bottle and personal belongings.
Is this a family-friendly tour?
We would love to have children join us on tour, but we ask that they be at least 4'6″/1.4 meters in order to safely ride our e-bikes. This is unfortunately not a great tour option for younger children, but we invite you to check out our Stellenbosch Bike Tour if you are traveling with smaller kids.
What are your covid policies?
All of our equipment is sanitized before and after each use, and we are asking guests to complete a covid form and sign indemnity in the event that we need to contact you post-tour. To enter office, you need to sanitize your hands and wear a mask. While cycling, you are welcome to remove your mask or keep it on. Masks must be worn when not cycling and in the vehicle on the way back to our office.
What if I get tired; can I leave the tour early?
We have planned this to be a great ride for most fitness levels, but yes, we have a back-up vehicle that will trail us for the duration of the tour. If you want to enjoy the sites without pedaling, you are welcome to hitch a ride with our driver!
What if it rains?
This tour will run rain or shine, so we recommend dressing appropriately for the weather. In extreme weather situations, we will contact you about rescheduling or cancelling.
Will I need cash?
The Estates that we will visit all accept credit card, so you will not need cash for the duration of the tour. Gratuities are excluded from the tour price and at your discretion.
Will we enter any stores/buildings?
We have not planned to tour the inside of any facilities together, but the Boschendal Wine Estate has a few shops and a restaurant that you are welcome to enter/dine in.