Discover Diversity in Antwerp
Antwerp By Bike
Antwerp is brimming with energy. From the sleek architectural design of the Port House to the modern urban vibe of 'Nieuw Zuid', it's a city begging to be discovered. Nestled along the Scheldt river, the Cathedral of our Lady draws the eye thanks to its stunning architecture; an icon of the historic old city. Here, you can explore the Grote Markt or stroll along the Vlaeykensgang alleyway. Imagine these streets during the 1500's when Antwerp's influence rivaled any other city in Western Europe.
Even today, the food, atmosphere, and design make it perfect for a weekend visit or a week-long or an exploration. Step into one of Antwerp's many museums, such as The Rubens House, once home to the famous Peter Paul Rubens. Or check out the city's own medieval fortress, the Het Steen, or 'The Rock'. Marvel at the gothic cathedrals. Stroll along the dockside and see the renovated parts of the old warehouses. Discover the bustling fashion scene, and check out the diamond district. Whatever the season or your mood, there is something for you in Antwerp!
We would love to show you our favorite parts of the city, and enlighten you with stories of Antwerp's history. Join us for our Antwerp Highlights Bike Tour and see this city from the inside out, with a local expert. This three-hour easy biking tour will help you uncover the hidden secrets that lie beneath the surface of Antwerp's beautiful facade.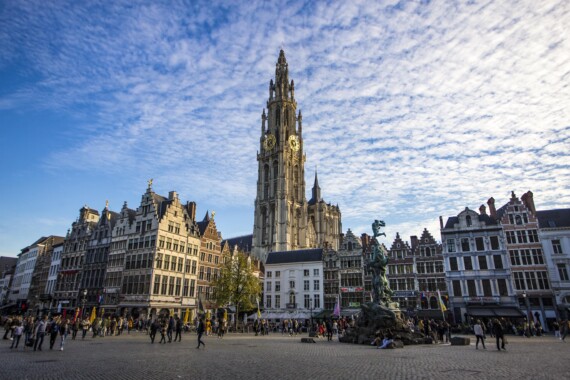 Antwerp's Diamond District
Cycle through the Heart of Belgium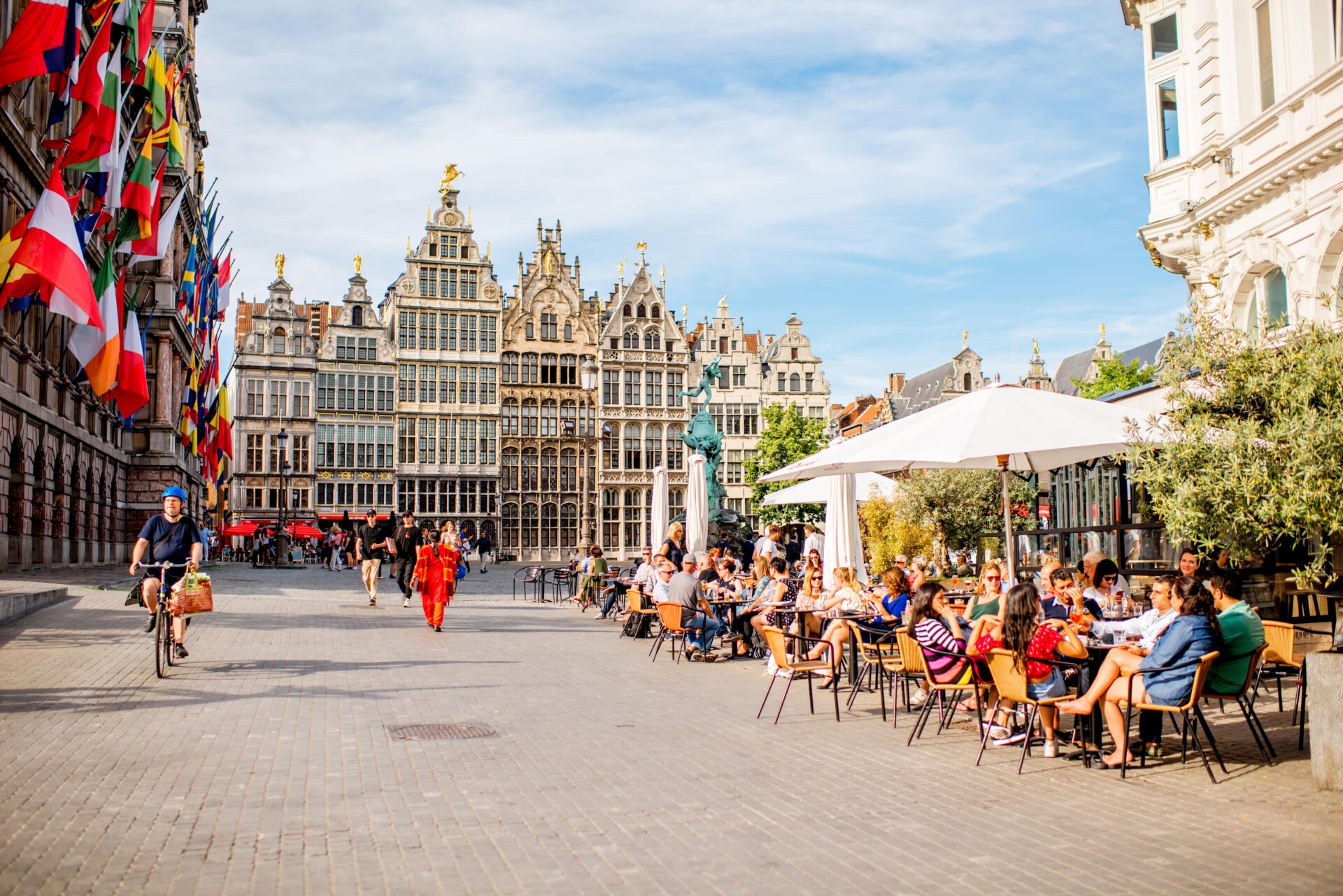 Contact Us