The Catalonian Capital
Beautiful Barcelona
Come for the sun, and stay for the food!  Or the people, the sites, the culture…there's so much to experience in Barcelona!
The number one stop for most guests is the Sagrada Familia.  This architectural marvel is best explored at all levels, so why not join us for our Gaudí Bike Tour with Skip-the-Line Sagrada Familia Ticket to see it all.  You will see the outside and have time to explore the inside without waiting on the long line.  Allow our knowledgable guides to explain its history and inform you of the man behind the legend; Antoni Gaudí.
Or if you're looking to get a comprehensive tour of Catalonia's Capital, our Barcelona Bike Tour is the perfect starting place.  Explore the highlights such as the Parc de la Ciutadella and La Catedral, and ride along the Barcelonetta Beach.  We've even included time for a lunch stop at one of our favorite local eateries.
And for a bird's eye view of this magnificent city, check out our Barcelona electric Bike Tour. You will enjoy panoramic views of the city, the port, and the litoral sierra mountains off in the distance.  Effortlessly climb Montjuic hill and enjoy exploring the Olympic Stadium, see Barcelona's own cactus garden, and cruise along the port.
However you want to enjoy the city, we have the perfect tour for you!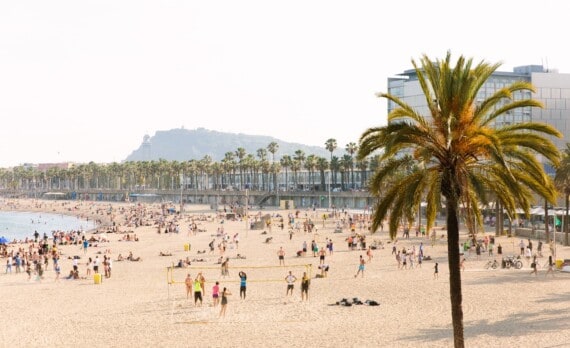 Barna by Bike
Cycle through Sunshine in Barcelona
Contact Us