The Magic City
Relax in Miami
What's better than a beach vacation?  A city by the beach!  Welcome to Miami, the perfect spot for relaxing in the sun and moseying around town to appreciate the architecture.  Miami is home to the highest concentration of Art Deco homes in the world, so if you're into rich colors and decadent details, you're in the right spot.
Miami is also known for extravagance; swing by the Versace Mansion to see opulence first-hand.  Explore South Beach and the grandiose homes that make it unique. Or take a stroll along Española way and pop into a café to people-watch and enjoy the laid-back atmosphere.  This eclectic city has a little something for everyone.
We would love to show you our city by bike!  Join us for our Miami Beach Day Bike Tour or kick it up a notch with our state-of-the-art e-bikes.  Both tours offer an overview of Miami and point out the highlights that make our city unique.  Our local guides will help bring the city to life and hare recommendations for more things for you to explore on your own after the tour.  We would love to ride along the Boardwalk with you!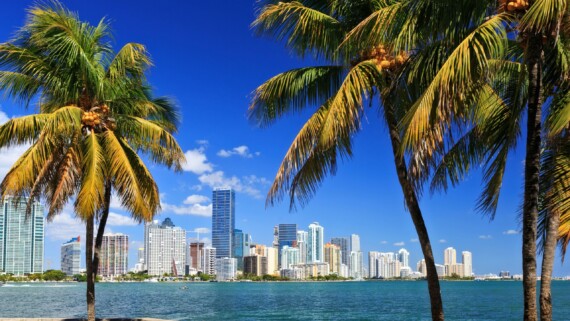 Art Deco Abounds
Cruise Along the Miami Beach
Contact Us