The Amazing Andes
Vibrant Bogotà
Colombia's capital is a gem waiting to be discovered. Often stereotyped as the cocaine capital, Bogotá is much more than what Hollywood portrays. Set on a plain high in the Andes mountains, you can enjoy spectacular views after hiking or taking a cable car to the peak of Mount Monserrate. The colorful markets offer a spectacular variety of fresh, exotic fruits and vegetables. The coffee is abundant and flavorful. Enjoy a tinto, or an 'inky water', and stay up to enjoy the never-ending nightlife.
From our office located in the historical center, La Candelaria, we will venture to multiple on and off-the-beaten-path locations. Enjoying the colorful street art murals as we ride, our local guides will take you to bucket-list landmarks, such as the government square, and also lesser-known sites. These areas provide an excellent opportunity to speak about the history of the city and Columbia, it's global reputation, and the way of life in Bogotá.
Join us for our Bogotá Bike Tour and learn about the cultural roots of this city. While enjoying the year-round warm weather, you can cycle through the downtown, market squares, historical districts, and residential areas to truly understand the ethos of the Colombian people. After your tour, you will be able to continue on to nearby museums and cultural and historical sites with a new appreciation for Bogotá.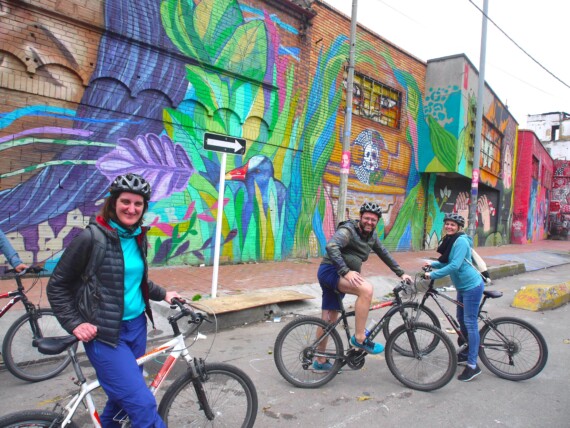 Street Art Abounds
Colorful Colombia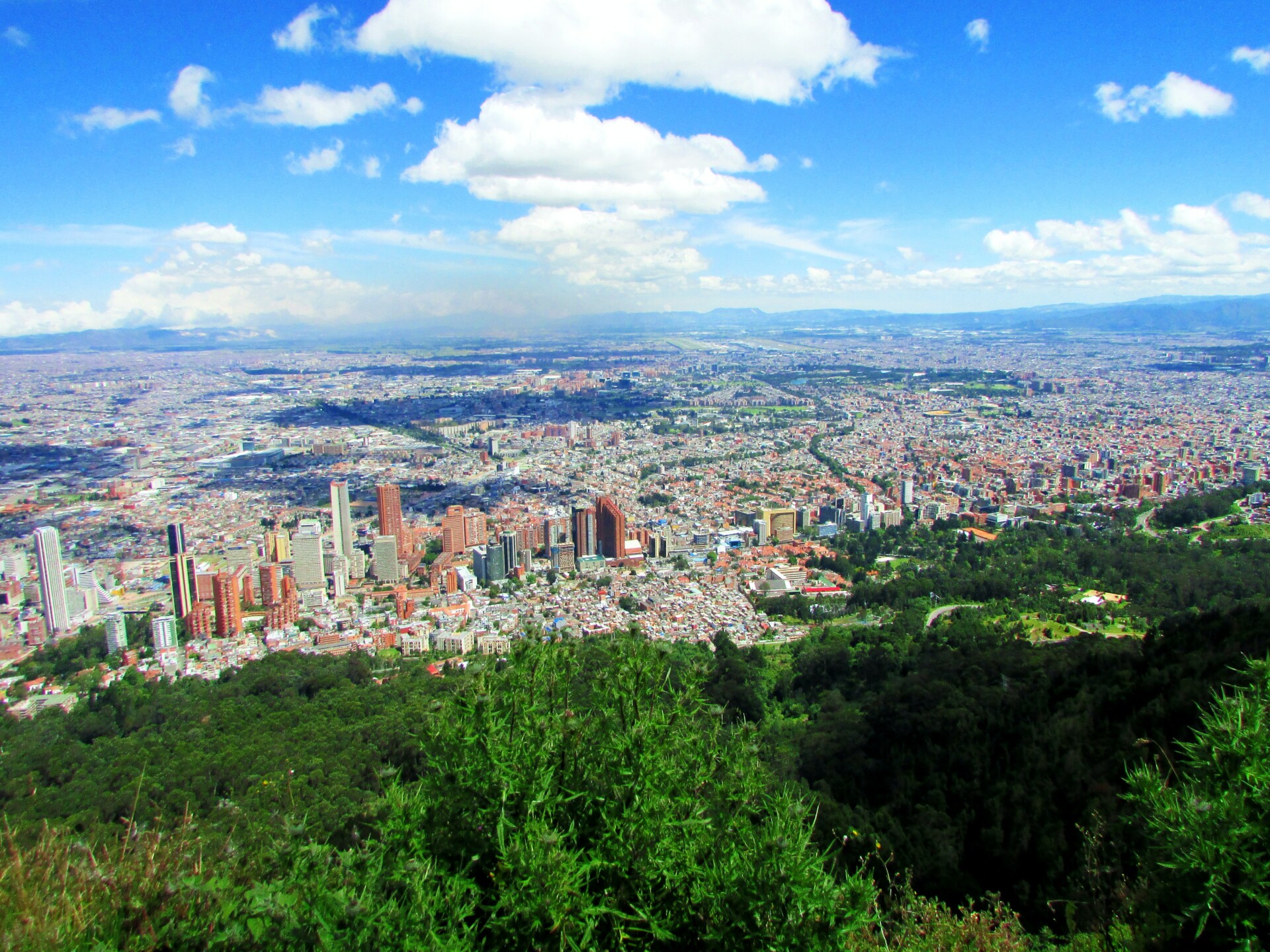 Contact Us