Explore Historic Greece
Experience Athens
Ancient Greece is the birthplace of philosophy, medicine, architecture, and myriad cultural influences on our modern society. Visiting the capital city of Athens is nothing short of mesmerizing. From the crumbling ruins sitting high atop the hills, to the bargaining and everyday life of the streets down below, Athens seems like an outdoor museum.
Athens is Europe's oldest capital city and now among the least expensive. Landing in Athens may give you the urge to try an authentic gyro, moussaka, or tzatziki. Or perhaps you want to get your own evil eye (mati), or try out some local ouzo. You may even stumble upon the city-center steam baths, or a pop-up tango lesson in the street. Athens is full of surprises.
We would love to unlock the secrets of this ancient city for you. On our Athens City Bike Tour, discover the famous Acropolis, Hadrian's Arch, and the Temple of Zeus as you learn about the Greek gods and experience the ruins. Our electric bike tour gives you the opportunity to cruise through the city effortlessly thanks to our comfortable pedal-assist bikes. Whatever you choose, you are sure to come away with a greater appreciation for our beautiful city.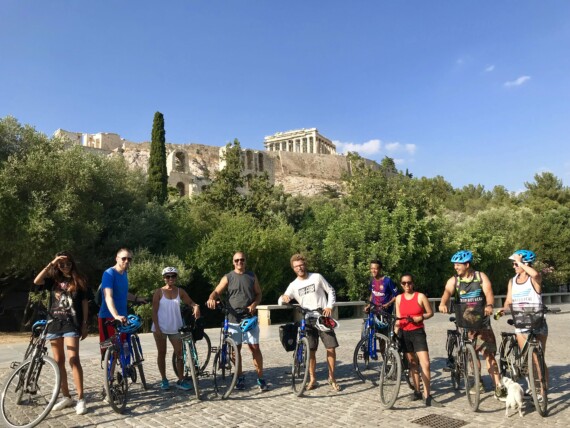 Discover Ancient Greece
Cycle Through Historic Athens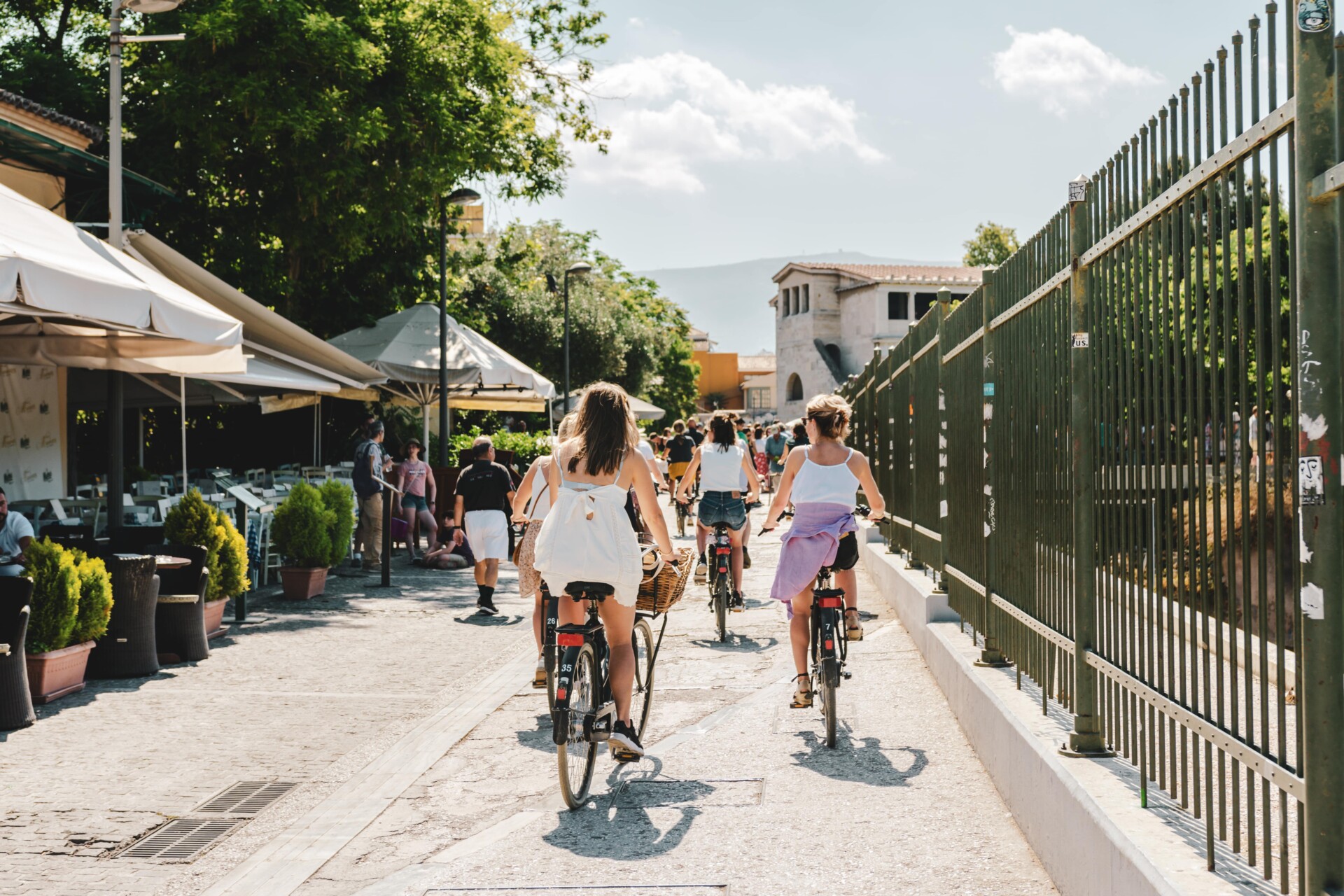 Contact Us