Little Big Lyon
We are unfortunately not accepting bookings at this time, but will update this page as soon as our Lyon E-Bike Tour is available for reservations.
Our 2-hour e-bike tour helps you discover the best of Lyon!
Although Paris is usually the first stop on any trip to France, the big little city of Lyon has just as much to offer without all the crowds. From the breathtaking vantage points atop the Fourvière neighborhood to the wide array of gastronomical restaurants, Lyon is full of things to do, see and taste.
Tour Details
What's Included
Good to Know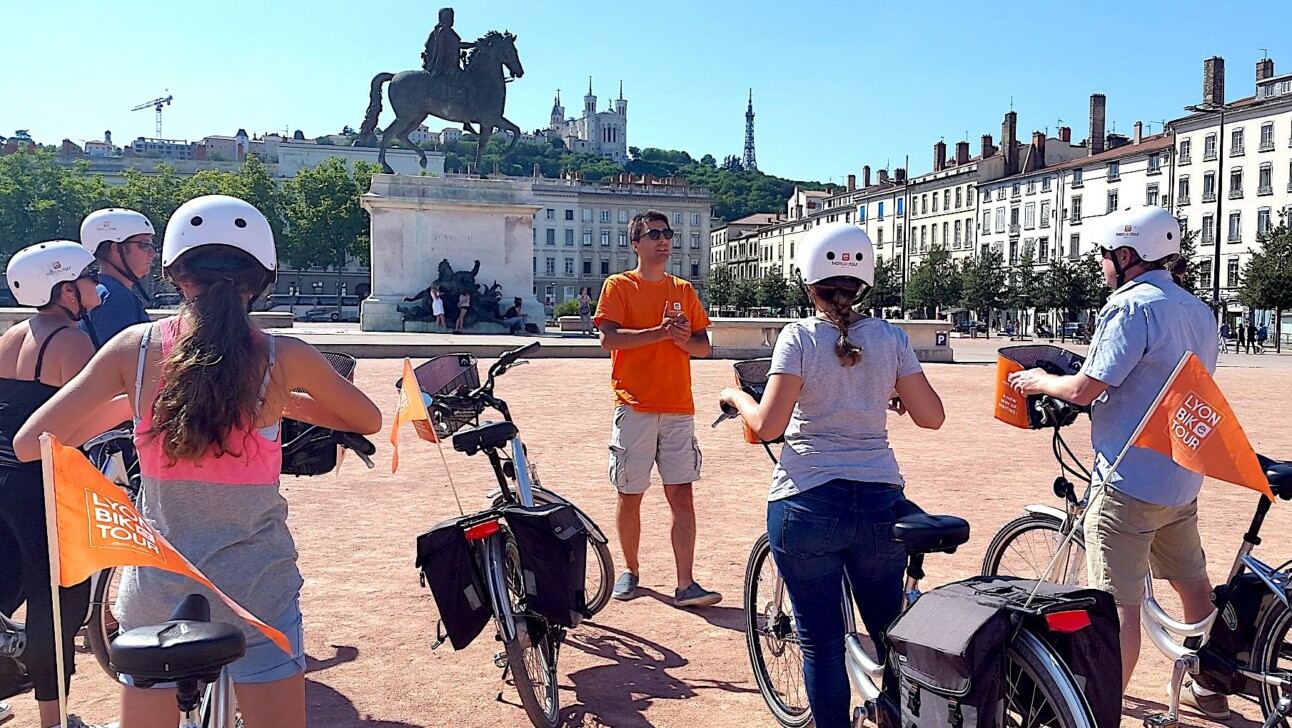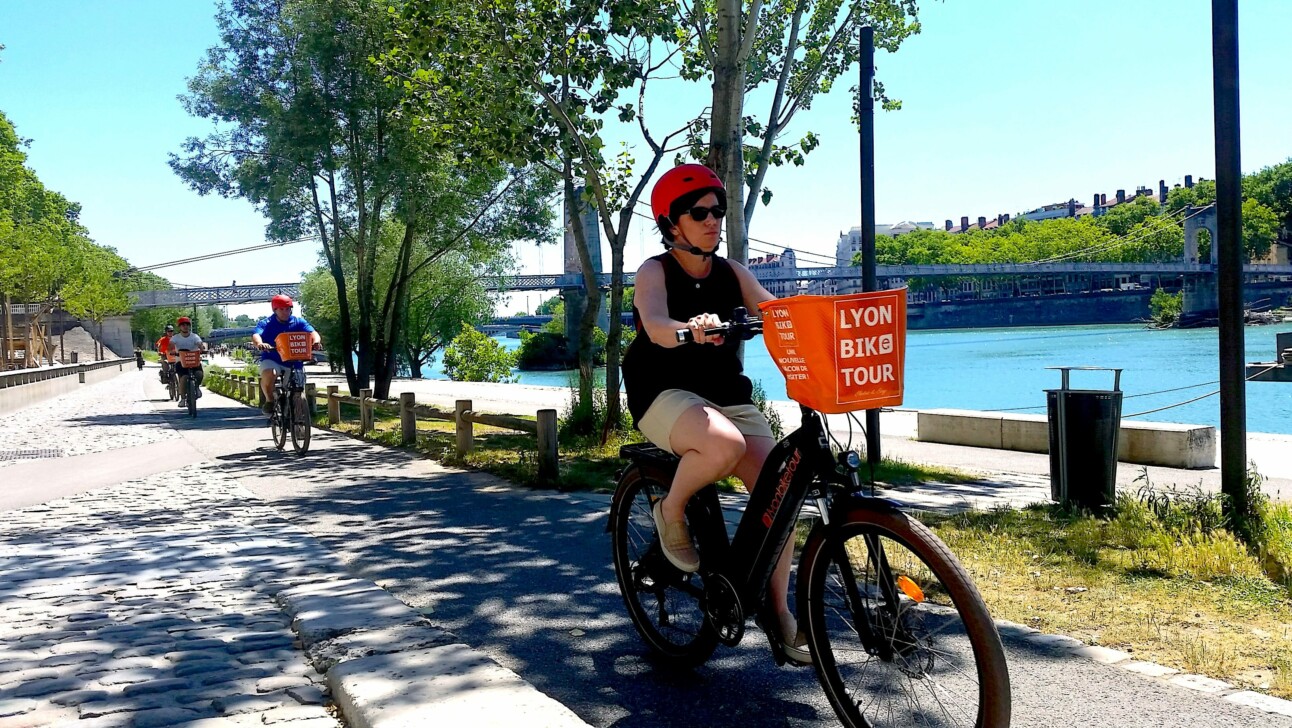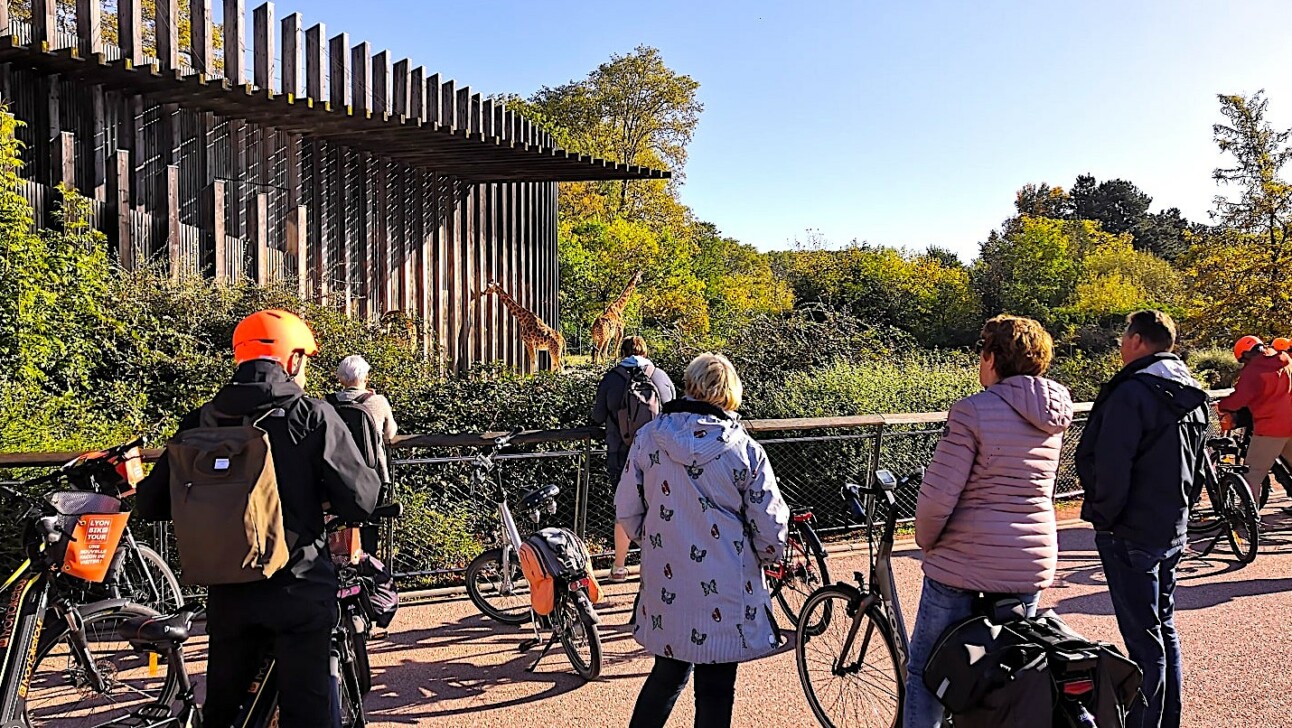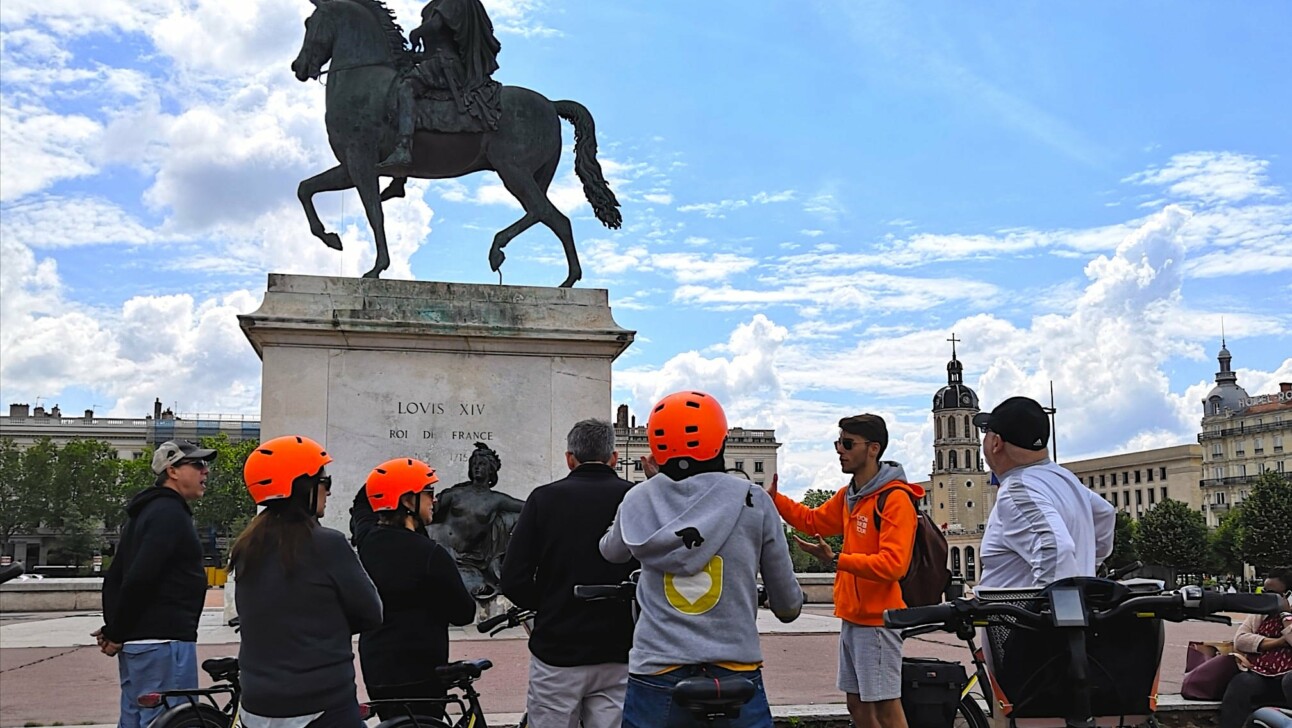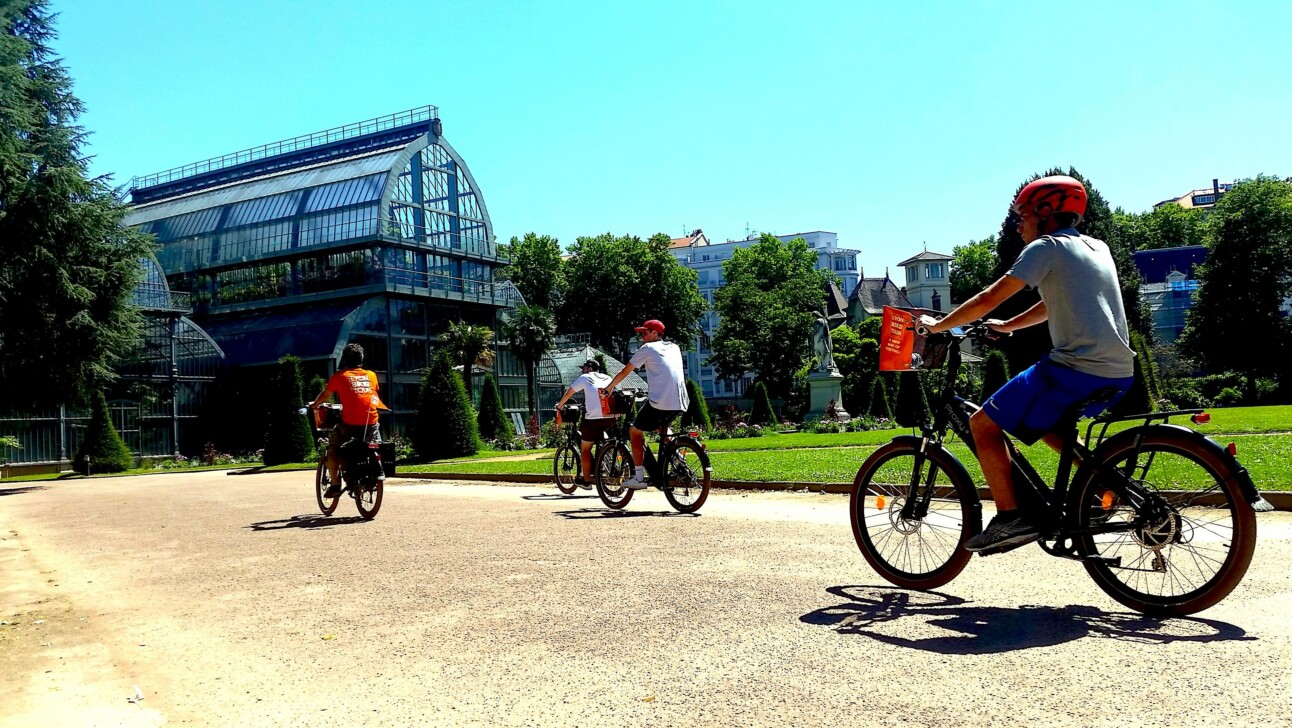 Meeting Point
This tour departs from in front of the Pub Danois, 23 Quai Romain Rolland 69005 Lyon. A guide in orange or with an orange flag will be waiting for you. Please aim to arrive 15 minutes before the departure.
Frequently Asked Questions
Have more questions? Check our Fat Tire Bike Tours general FAQs or get in touch.
Important Information
Where is the meeting point?
This tour departs from the Pub Danois, 23 Quai Romain Rolland 69005 Lyon. A guide in orange or with an orange flag will be waiting for you. Please aim to arrive 15 minutes before the departure.
What is your cancellation policy?
We're happy to offer free changes and 100% refund up to 24 hours before tour* Failure to cancel a reservation at least 24 hours prior to scheduled departure may result in forfeited travel funds. Fare difference may apply.
Can I store my bags somewhere during the tour?
Definitely! Bring your luggage along to the meeting point and we'll be happy to store it for the tour duration.
How long is the tour?
The tour from start to end is around 2 hours, and we will cover approximately 8 miles/13 kilometers.
I've never been on an e-bike before; is it easy to pick up?
Yes! We have guests of varying fitness levels and ages join us for this tour as it's one of the best introductions to e-biking. We use Peugeot ETO1 pedal-assist e-bikes with a bosch pedaling motor, so you can choose your pedaling assistance between 0-4. We will explain the bikes and allow you to practice before beginning the tour.
Is this a family-friendly tour?
This is a great tour for older kids who are about 8+ years old or very young children. We have both 28″ & 26″ frames for kids who can ride their own bike, plus child seats that attach to an adult's bike for kids ages 0-6 years old. We unfortunately do not have any bikes or accessories that would be good for young kids who can ride on their own or those who need training wheels. We maintain a leisurely pace and have crafted a route that is safe and fun.
What are the covid policies?
Our equipment is sanitized before and after each use, and we will practice social distancing whenever possible. Masks are not required to be worn while riding at this time, however we recommend that guests have one available should they need to enter a place of business (restrooms, snacks, etc.) during the tour.
What's included in the tour?
We provide a knowledgable, local guide, the e-bike, and a helmet. There are no dedicated stops for food or drink, but you are welcome to bring snacks along. Your guide will point out their favorite restaurants/cafés to check out after the tour. Gratuities are also not included in the tour price and at your discretion.
Which buildings will we enter?
This tour is designed to allow you to test the E-bikes in hilly Lyon, explore the city, and learn a bit about its history and French culture. We have built any museum entrances into this tour, but your guide will be happy to provide recommendations for their favorite sites of interest to check out following the tour.
Will my bike have a basket?
Yes! Our bikes come equipped with small baskets perfect for handbags, or you are welcome to bring a larger backpack and wear it.