Beautiful Bogotá
Our tour is a fun and dynamic way to see the highlights of Bogotá in a single morning or afternoon! We'll meet at our shop located in the heart of La Candelaria, Bogotá's historical center, and start out by visiting some important cultural landmarks while learning about Colombia's troubled history. Our guides are all locals who want to unveil the secrets of their city.
Tour Details
What's Included
Good to Know
Younger riders are welcome as long as they are comfortable riding their own bike.  We also have baby seats that we can attach to an adult bike.  All tours run rain or shine.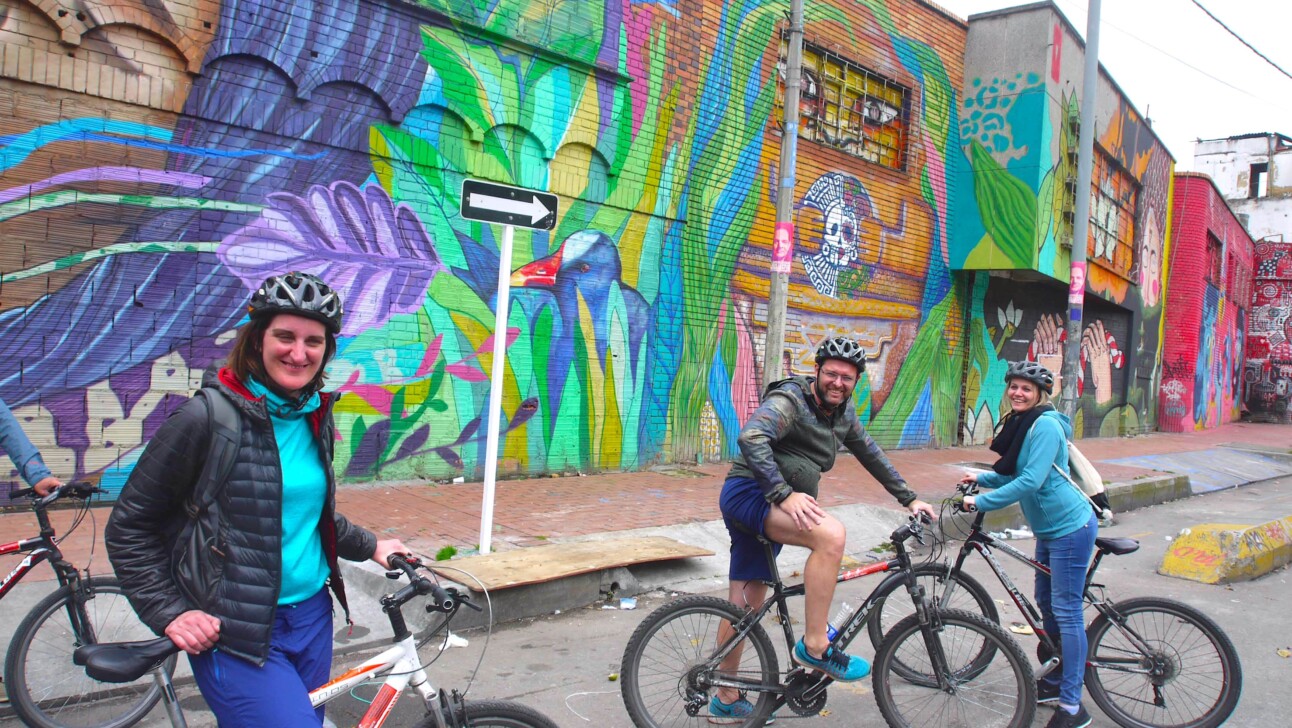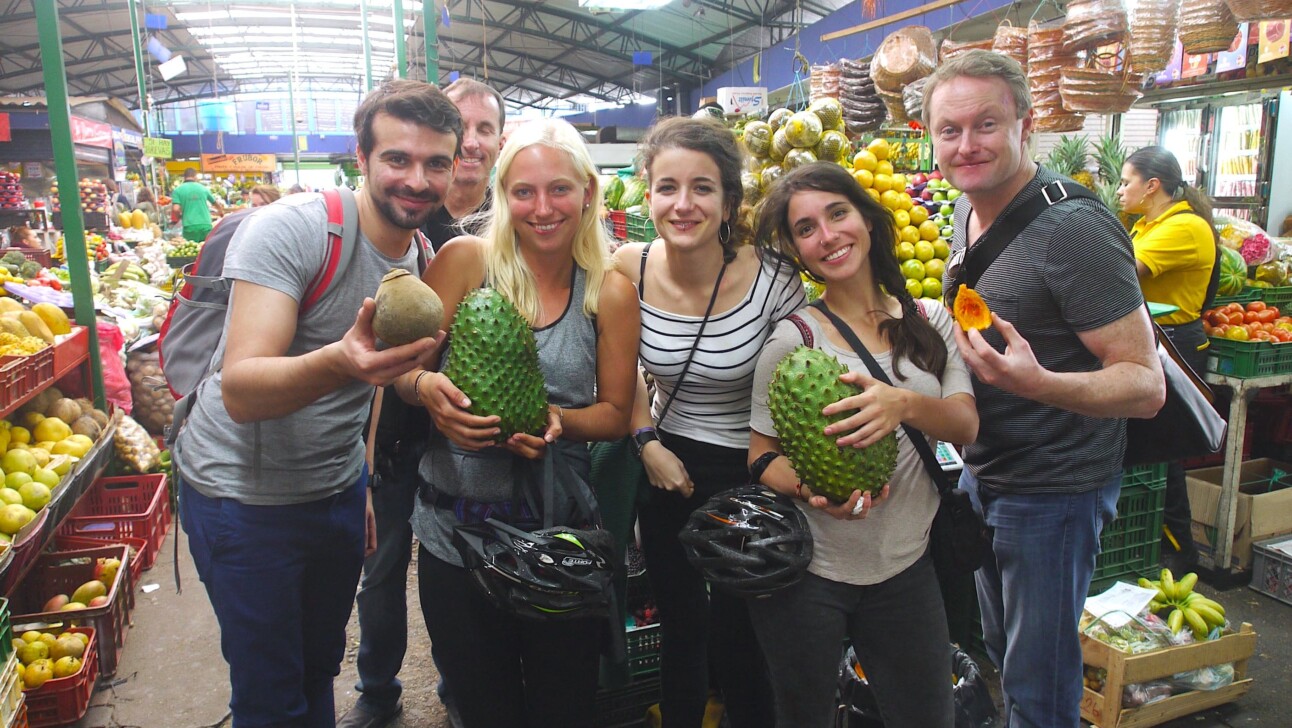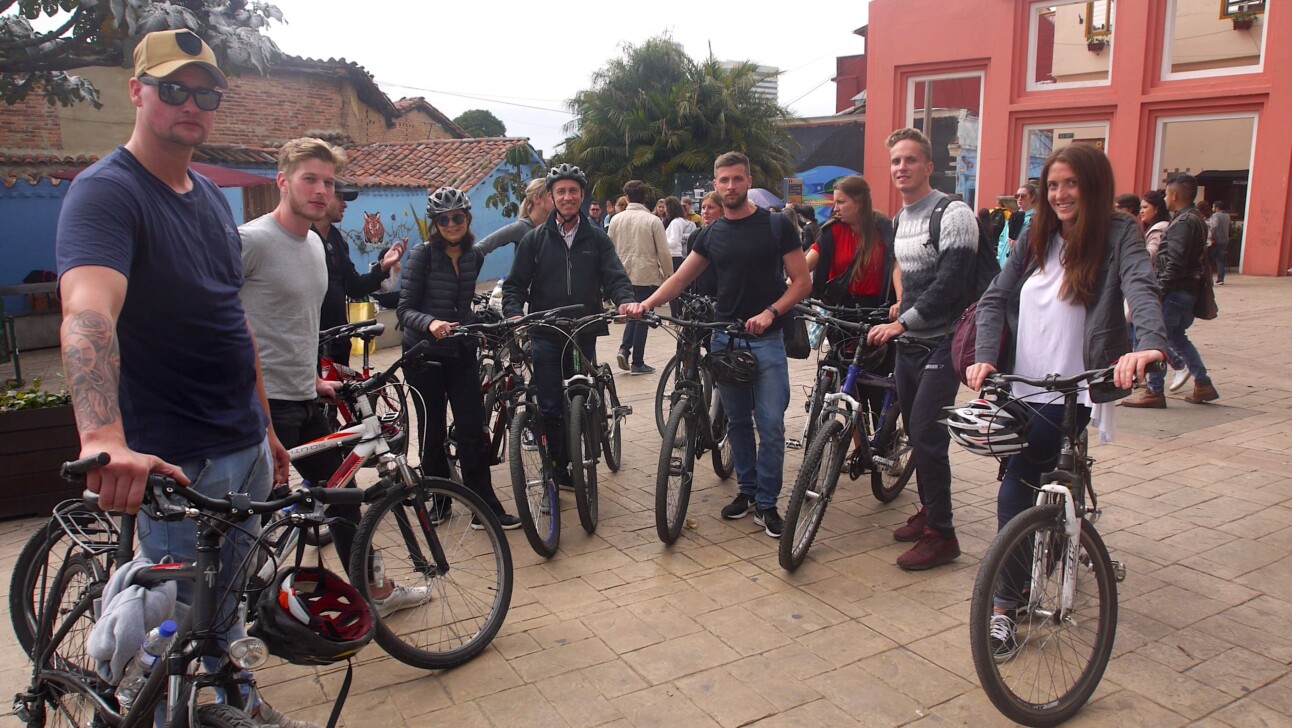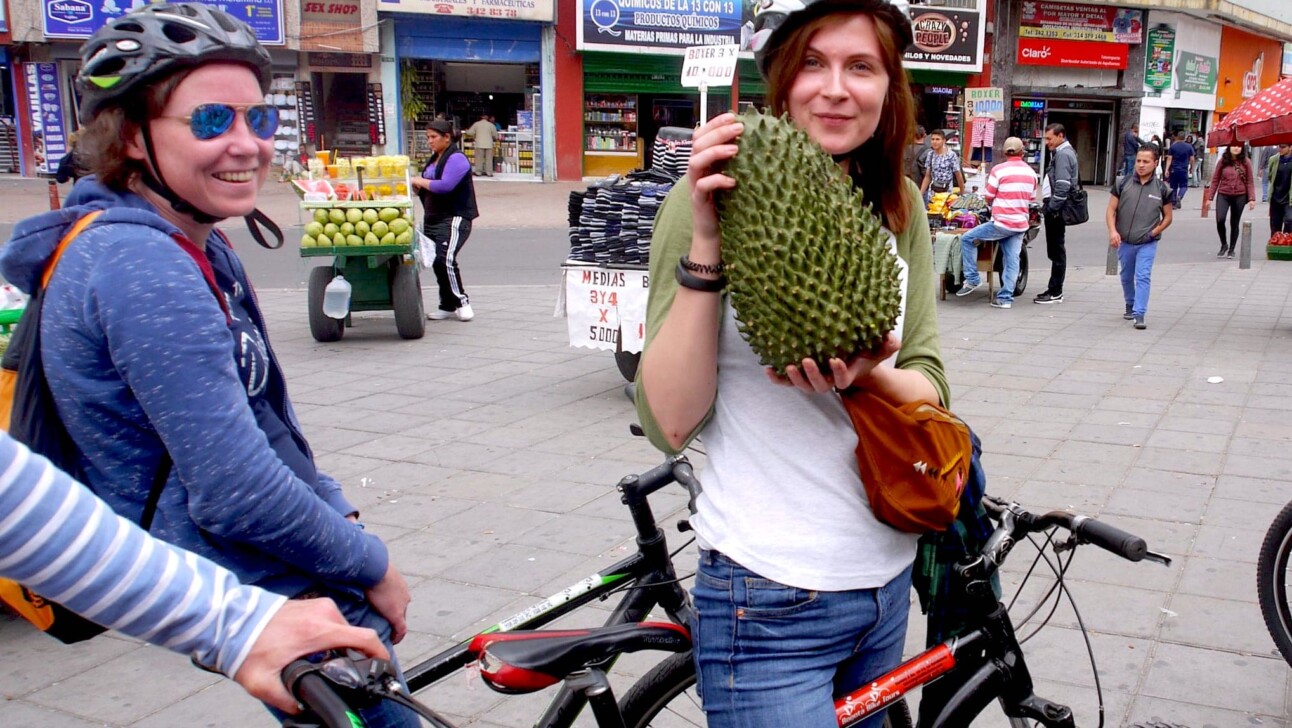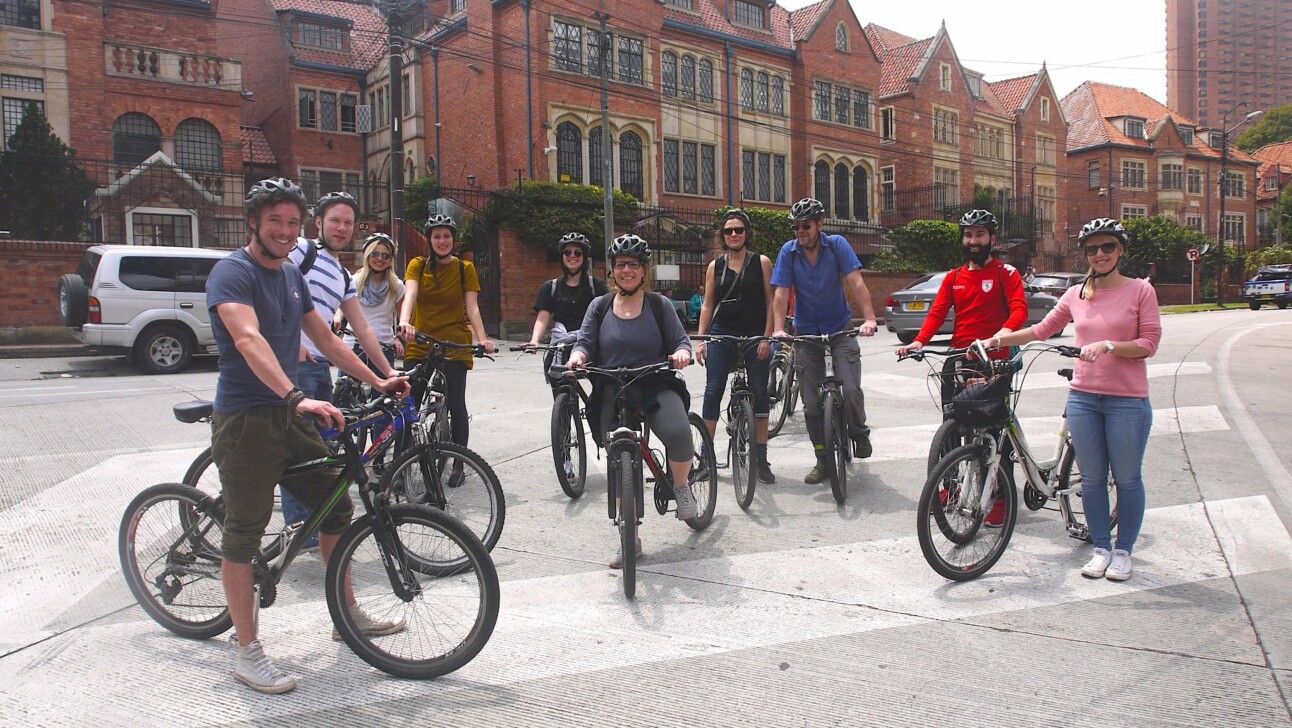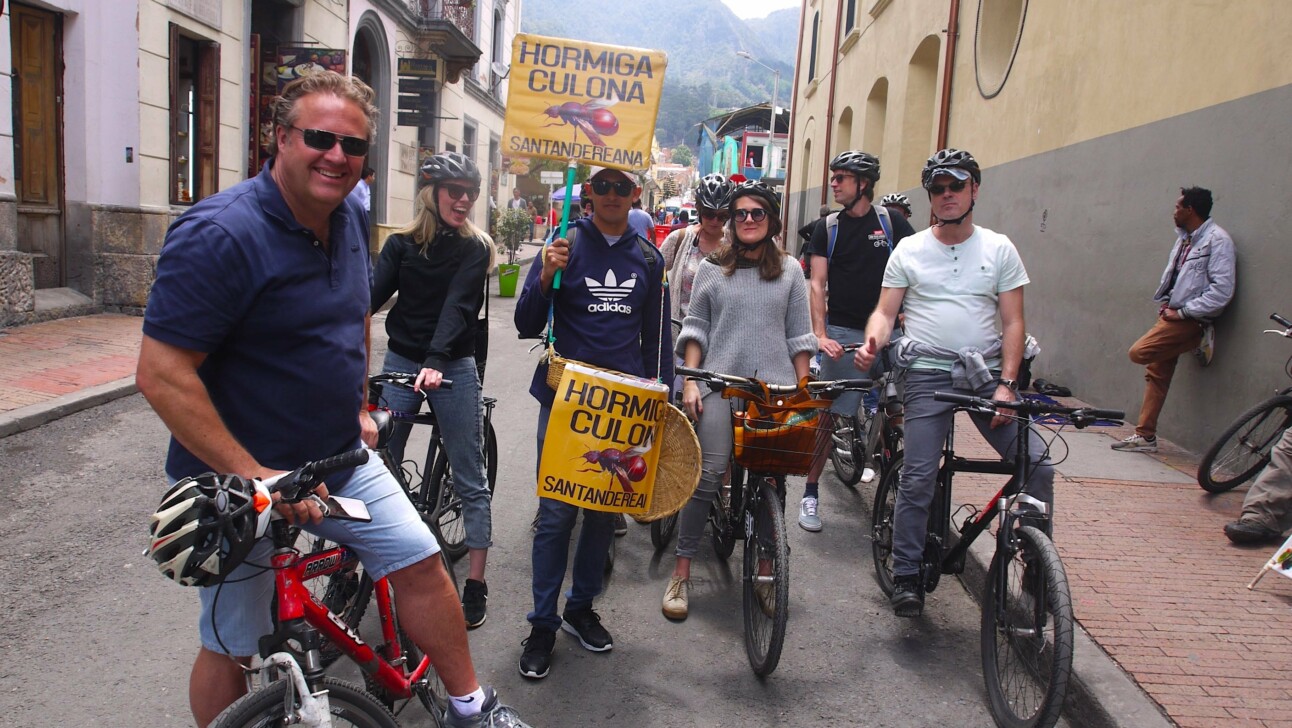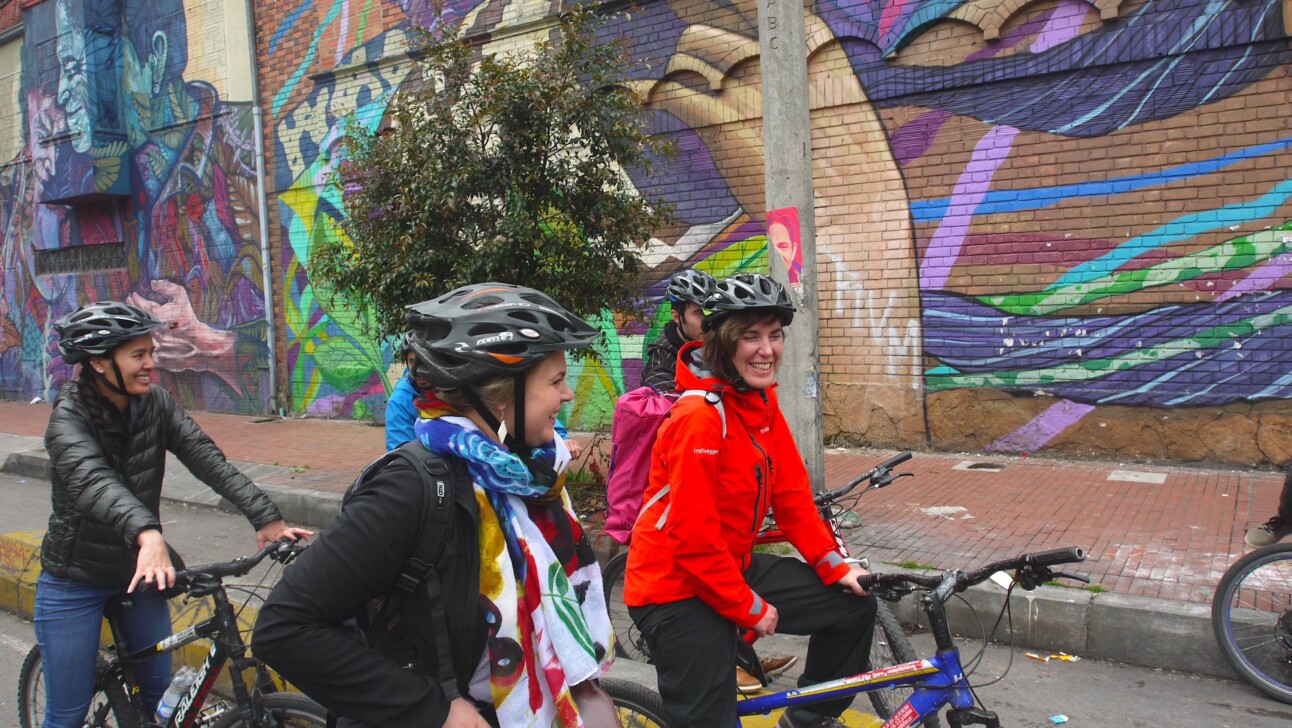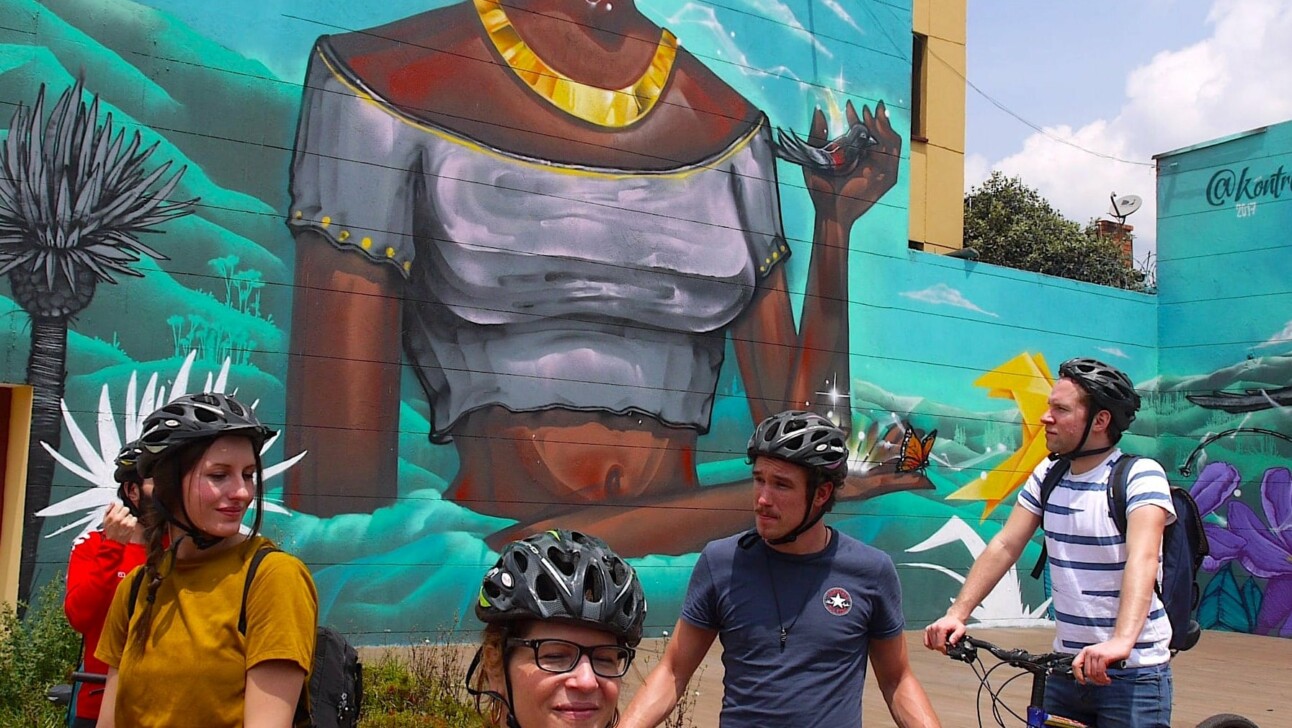 Meeting Point
This tour departs from Bogotá Bike Tours at Carrera 3 No. 12-72, La Candelaria: Bogotá, Colombia. Near the Museo de Oro and Las Aguas Transmilenio stations. We're down the hill from La Plaza del Chorro de Quevedo.
Frequently Asked Questions
Have more questions? Check our Fat Tire Bike Tours general FAQs or get in touch.
Important Information
Where is the meeting point?
Our shop is at No. 12-72 Carrera 3, La Candelaria, Bogotá, Colombia. We are near the Museo de Oro and Las Aguas Transmilenio train stations, just down the hill from La Plaza del Chorro de Quevedo.
What is your cancellation policy?
We're happy to offer free changes and 100% refund up to 24 hours before tour departure. Failure to cancel a reservation at least 24 hours prior to scheduled departure may result in forfeited travel funds. Fare difference may apply.
What are your covid policies, and will I need to wear a mask?
All bikes are cleaned after every tour. There are sinks available for hand washing along the route and while masks are not mandatory outdoors, some places require them indoors so we advise having one with you at all times.
What is your weather policy?
Our tours run rain or shine and we have ponchos available. We highly recommend checking the weather before your tour and dressing appropriately.
Is this tour appropriate for children?
This is a great tour for kids who are comfortable riding their own bikes, and we have several small bikes available. We also have baby seats that will attach to an adult bike. For very young children or those who have not been riding for very long, we recommend organizing a private tour with us so that the guide can pay his/her full attention to your group. Minors must be accompanied by a responsible adult.
What kind of bikes do you have?
Most of our bike are mountain bikes with good front suspension, and we also have a few beach cruisers.
Do you have electric bikes?
No, but if you contact us ahead of time we can obtain one for an additional fee. Note that most of the tour is on a flat, easy to ride route.
Do I have to wear a helmet?
Helmets are optional but recommended.
Can I leave the tour early?
Please speak with your guide before the tour to see if this is a possibility. We cannot guarantee that early departures will be accommodated but we will do our best to help!
Do we go inside the museums and monuments?
No we do not enter any monuments or museums on this tour, but your guide and our staff will provide you with plenty of recommendations to go back and see the sites that interest you most following the tour.
How long is the ride?
This tour is about 4 hours long and covers about 8 miles/13 kilometers on a mostly flat, easy to ride route.
Is the cost of food & drink included?
Yes; we will have delicious fruit samples at the market. Anything else you wish to purchase at the market or along the tour is not included. We stop at an independent coffee roaster where you have the opportunity to try an espresso; this cost is not included.
Is there a place to store bags and luggage during the tour?
Yes, you are welcome to store your bags in our office while on tour.
Is water included or can I purchase some before the tour?
You can purchase water before or along the tour. You can also refill water bottles as Bogotá's tap water is potable.
Should I bring cash?
Should you wish to purchase additional food or drink while on tour, it is best to have some cash.
What kind of riding ability do I need to have for this tour?
This is a casual, sightseeing tour with frequent stops suitable for anybody in good health who does regular physical activity.
Will there be a basket on my bike or a way to carry my bag?
We will be happy to provide baskets upon request when you are getting set up with your bike before the tour.