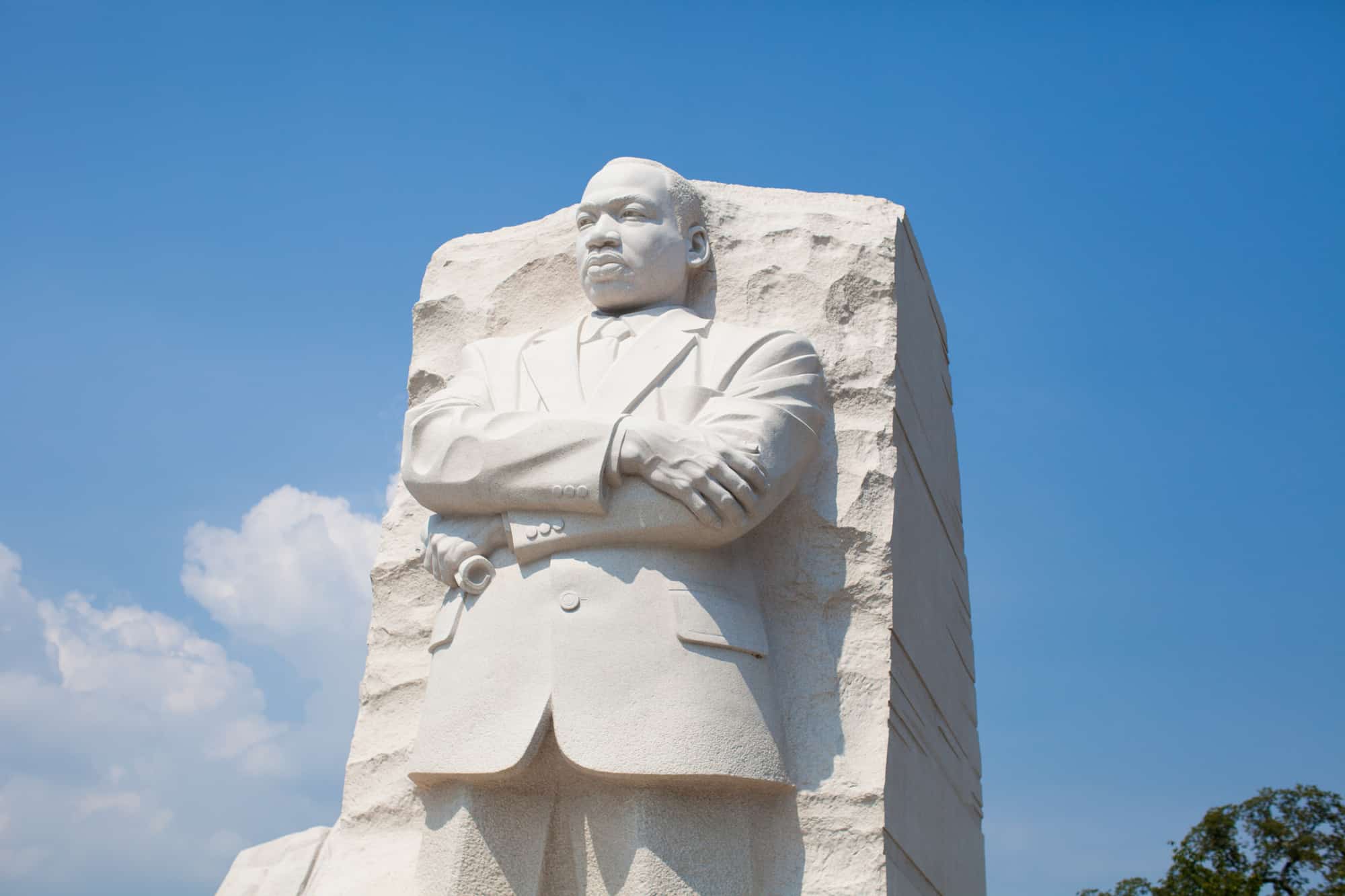 Martin Luther King Jr. Memorial
Martin Luther King Jr. Memorial
Located along the picturesque Tidal Basin, the Martin Luther King Jr. Memorial spans over 4 acres with the focal point Stone of Hope statue.
Martin Luther King Jr. was a minister, activist, and Nobel Peace Prize winner who became one of the most prominent leaders of the Civil Rights Movement. He helped lead the Montgomery bus boycott, the 1963 March on Washington, and several other non-violent protest in Alabama. During the March on Washington in 1963, he delivered his famous "I Have a Dream" speech atop the steps of the Lincoln Memorial to a crowd of over 250,000 people. King was assassinated in April of 1968 in Memphis, Tennessee. He was posthumously awarded the Presidential Medal of Freedom and a federal holiday was established in his honor.
Construction for the memorial began in November of 2006 and dedicated in 2011 and included speakers President Barack Obama, Aretha Franklin, and Martin Luther King III, the oldest living child of Martin Luther King Jr.
The 30-foot tall white stone statue depicting Martin Luther King Jr. emerging from the 'Stone of Hope' allude to his powerful "I Have a Dream" speech. The surrounding walls include inscriptions with lines from his many speeches, allowing visitors to stroll along the edge of the basin and reflect on his words.
Martin Luther King Jr. Memorial
Practical Information
Bus NMS: West Basin Dr. near Independence Ave SW
Washington, D.C. Tours
See the Martin Luther King Dr. Memorial