Bayerische Staatskanzlei (Bavarian State Chancellery)
The Bavarian State Chancellery with its vividly impressive architecture houses the personal offices of state chancellery staff. The state chancellery as an agency serves as the executive office of the Bavarian Minister-President, the political leader of the so called "free-state" of Bavaria.
The building itself has a very storied history, as the juxtaposition of architectural styles might indicate to even the most casual observer. The location itself adjacent to the Munich Residenz – the royal palace of Bavaria's Wittelsbach ruling dynasty – was in its most early years the site of the Hofgartenkaserne, the military barracks accompanying the palace. After proving unsuccessful in this role, the military barracks were demolished (health concerns coming from conflicts of architecture & local geology forced the building to be abandoned) and in 1905 the Bavarian Army Museum was built thereafter in its place leaving few remnants of the original barracks.
With the construction of the Bavarian Army Museum we can see our first signs of what stands in the modern State Chancellery building. Ludwig Mellinger served as architect and took inspiration from the nearby Festsaalbau facade of the Munich Residenz designed by the famed Leo von Klenz, but also refered heavily to the styles of Italian high renaissance and the monumentalism of the later historicism movement.

Sadly during WWII the building, much like the rest of Munich, was fundamentally destroyed – most notably the building's two side wings which were unsalvageable. The central main building was in rubble for many decades and the dome was only re-raised to its 52m height in 1982. With this completed it was possible for the Bavarian Chancellery work to really start in 1989 with the entire project reaching completion in 1996. This then brings us to the Bavarian State Chancellery in the state that we can enjoy today, most notably with its glorious glass wings – a tribute to the spirit of openness and transparency that the German political class strives to embody.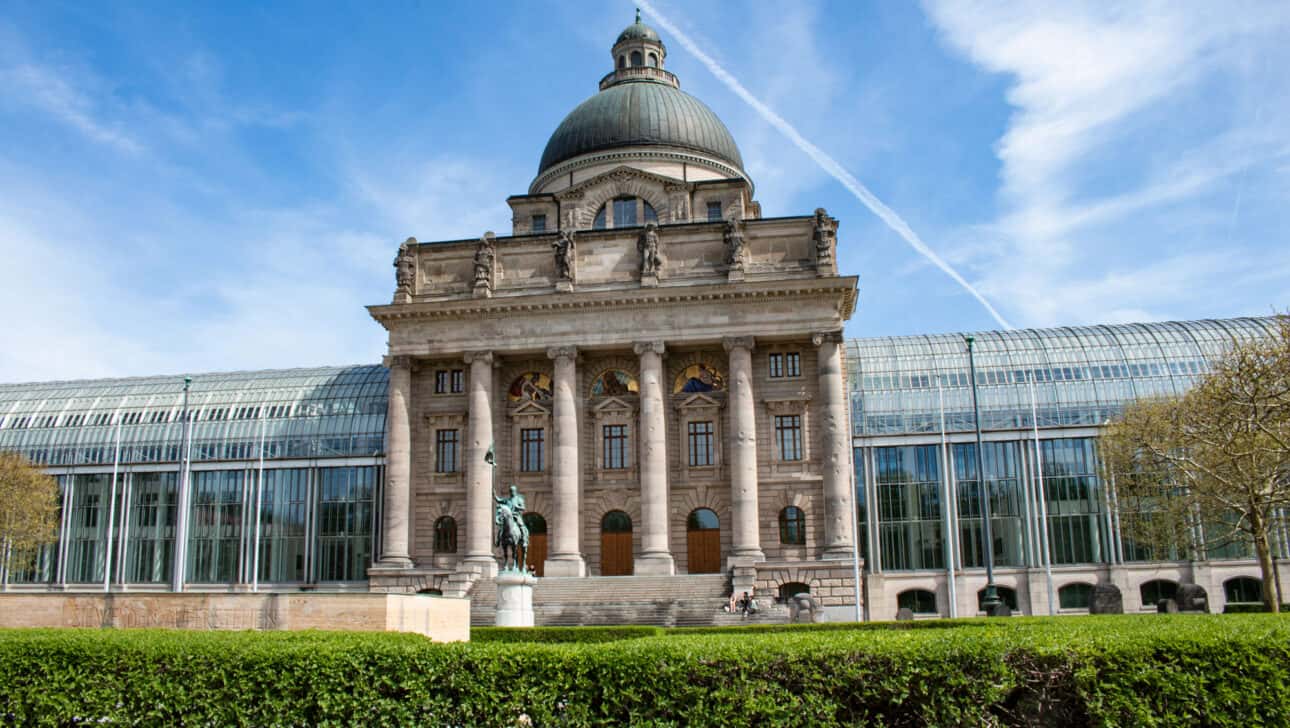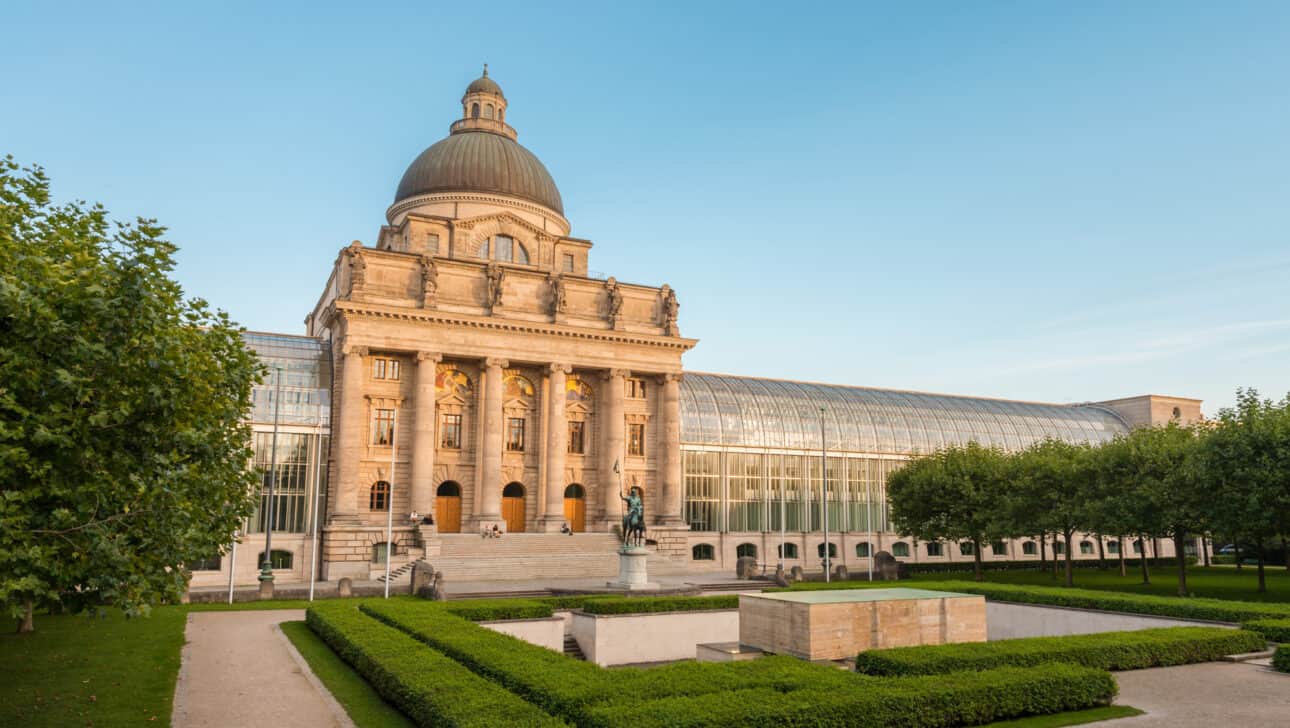 Bavarian Chancellery
Practical Information
Monday to Thursday 8:00 – 18:00

Friday 8:00 -16:00

Saturday & Sunday Closed
For guided group tours please ask ahead of your visit at the Chancellery.
Travel to Odeonsplatz underground with either the lines U3/U4/U5/U6

The Bayerische Staatskanzlei is also very central and easily reachable by foot when in the center of Munich. 
Munich Tours
See the Bavarian Chancellery