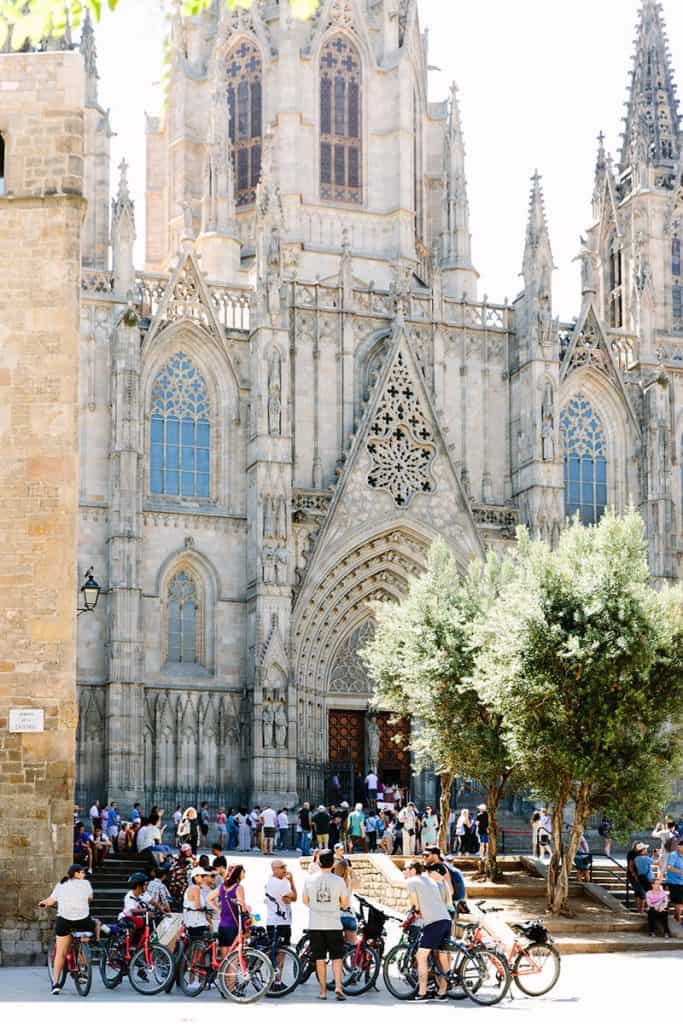 Where to Celebrate St. Patrick's Day in Barcelona
Barcelona may not be the place you immediately associate with St. Patrick's Day. Chicago? Of course. Dublin? Most definitely. Boston? Without a doubt. But…Barcelona?
Just because you're outside of the Ireland-obsessed States, and not in Ireland itself, doesn't mean you need to forgo some fun, celebratory, shamrock-filled days come March 17 for St. Patty's Day.
Hit the Irish Bars
Obviously, hitting Barcelona's best and brightest Irish bars will be a surefire way to celebrate appropriately.
The Wild Rover Irish Pub (Carrer de Santa Mònica, 2, 08001), a self-proclaimed "proper Irish Bar in Barcelona," lets the Guinness and good times flow freely. If you're into sports, too, this is a great spot to watch a game, year-round! With reasonable beer prices, and three giant TV screens, this is a fun place to hole up for the day, and sing some Irish tunes on the 17th, or cheer on your favorite team at another time.
View this post on Instagram
"The best party in Barcelona," The George Payne Irish Pub (Plaça d'Urquinaona, 5, 08010), is another fun bar to visit, along with the Wild Rover. The George Payne has a wild day planned for St. Patrick's Day 2020, too. The pub's website announces that the day will include Irish music, Baby Guinness shots, "all green everything" (including their beer!), celebratory decorations, and exciting giveaways.
Dunne's Irish Bar & Restaurant (Via Laietana, 19, 08003), another Irish pub (and not far from the Picasso Museum), is said to be the favorite Irish bar in town. And this bar/restaurant is also said to have some of the most authentic elements of a true Irish pub – Dunne's is the real deal! Its wooden bars, high ceilings, and other authentic touches may have you thinking you've stepped out of a rainy day in Dublin and into a pub in Ireland, leaving behind the buzz of metropolitan Barcelona. The Dunne's menu has traditional fare as well, like Irish stew, homemade Sheppard's Pie, fish and chips, and more.
View this post on Instagram
Do Some Shopping
A Taste of Home is a Barcelona-based shop and British supermarket that caters to the UK visitor and expat. While the Republic of Ireland isn't part of the UK, Northern Ireland is, and thus the shop meets the qualifications for this list!
Here, pick up some British and Northern Irish staples, like teas, chocolates, biscuits, and other baked goods. If you're feeling a more quiet celebration, and not interested in braving the raucous St. Pat's Day celebrants out at the pubs, this is a nice alternative that will help you stock for an intimate celebration at home, hostel, or hotel.
Hang with the Irish
How much more authentic can you get than hanging out with the Irish themselves? MeetUp groups are great for meeting new friends while traveling, as are various social clubs. Many of these groups are tailor-made for expats of certain nationalities, like Internation's Irish Expats in Barcelona.
Another group to explore, when in search of Irish friends, is the Gaelic-speaking lessons MeetUp Group in Barcelona. Gaelic is Ireland's mother tongue, and although it's not as widely used as it once was, there are many reasons to learn and love this unique, historic language. "Learn to speak Gaelic from a native speaker, over a quiet pint," reads the group's tagline. The Gaelic group typically meets at the George Payne Irish Pub.
Digitally connect with some Irish travelers and Irish expats in Spain, thanks to this internet era of ours, and learn about Irish culture on St. Patty's day from an actual Irish person.
Celebrate on Tour
Not feeling motivated to hit the pubs, or connect with new friends online? Simply book a tour for the 17th, and let us be your company for the day!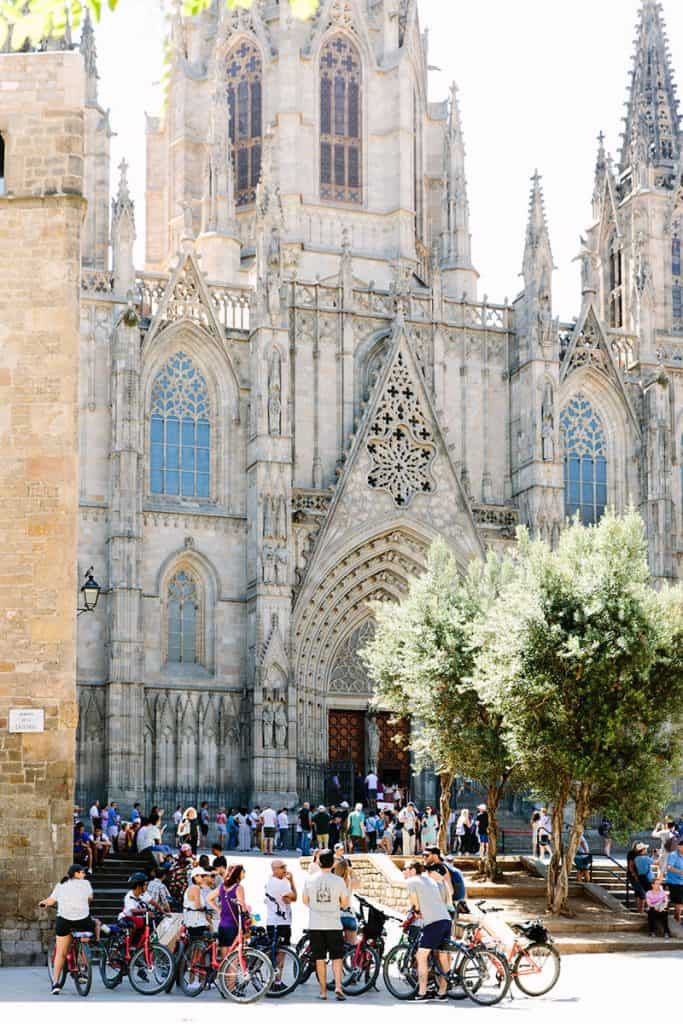 Meet fellow travelers and a fun guide while on a bike tour, exploring the beautiful Barcelona streets. Fat Tire Tours Barcelona has a wide range of tours, like the Barcelona City Bike Tour, the Barcelona Electric Bike Tour, the Gaudí Bike Tour with Skip-the-Line Sagrada Família Ticket, and more. We promise to show you a good time on St. Patty's Day! Wear your green, for good measure.
Related links:  
[maxbutton id="1″ url="https://www.fattiretours.com/barcelona" text="Join Fat Tire Tours in Barcelona!" ]