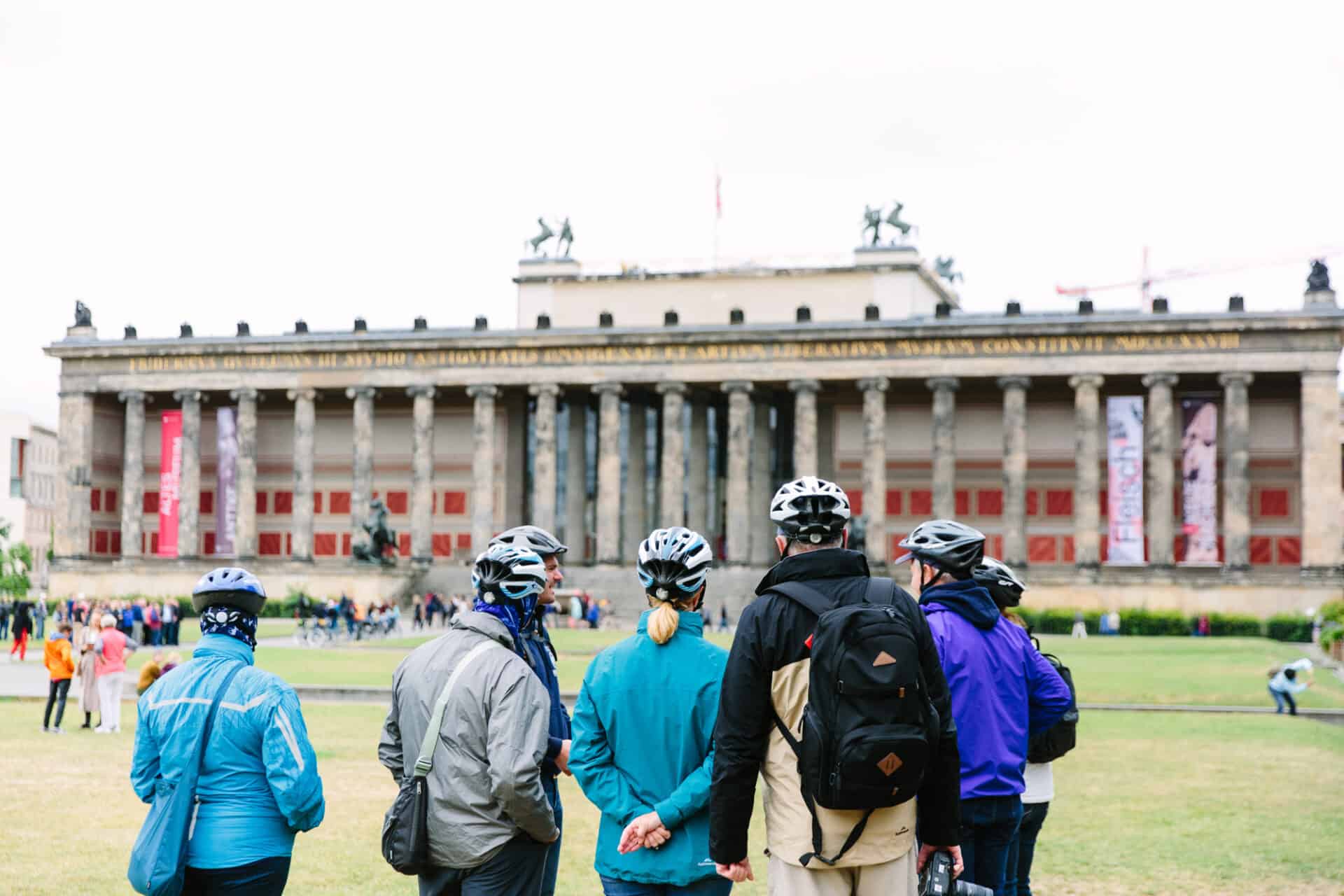 Wedged between the bustling Place d'Italie and one of Paris's two vibrant Chinatowns lies the quirky Butte-aux-Cailles neighborhood. Cobblestone streets and calm, flower-covered passageways lead onto blocks filled with colorful row houses and mural-painted walls. The village-like atmosphere owes its name to a certain Monsieur Cailles, who helped the area flourish in the 16th century. Just a few centuries ago, the river Bièvre ran through it. Today, the area has managed to retain that old-world feel, while adding its own, modern-day charm.
Place Paul Verlaine
Hold onto those empty plastic bottles – large spigots sit on this square, offering natural spring water from the artesian wells some 600 meters down, and free for the taking. The same fresh water is used in the gorgeous art-deco swimming pool just behind the square, and pictured here (5 place Paul Verlaine).
Little Alsace
Head to the hilly rue Daviel to find charming timbered homes built to resemble traditional Alsacian and Russian architecture. The nearby Villa Daviel offers some great examples of art-nouveau housing design.
Cité Floral
Enjoy a peaceful walk through this sleepy neighborhood, starting at Rue Brillat-Savarin or Rue Auguste-Lançon. Wander through the rows of white, yellow and brown brick houses, with hanging vines spilling from every window.
Grab a bite at Chez Gladines
A hearty, quality and inexpensive meal is becoming harder and harder to find in Paris, so if you've come to the limits of your vacation spending, Chez Gladines is a top pick. Regional dishes from the southwest and Basque-country, like mixed salads, cassoulet and piperade (a Basque dish featuring scrambled eggs and vegetables). Choose from dishes à la carte or the reasonably-priced "menu," featuring a starter, entrée, dessert and wine for 10 to 15 euros.
Métro: Corvisart
30 rue des Cinq Diamants
…Or dine at Les Temps des Cerises
Thick cuts of fish set atop a fresh pile of green beans and mushrooms, or strips of bacon laid over crunchy lentils – these are just some of the carefully and adeptly crafted dished offered at this charming bistro. If you've been looking for that traditional old-French café feel, you'll find it here, with its wooden tables, red and white checkered napkins and antique mirrors. Make sure to leave room for the strawberry shortcake for dessert.
Métro: Corvisart or Tolbiac
18 Rue de la Butte aux Cailles
Head out in the evening hours
If you're looking for a lively night out in the Butte-aux-Cailles, check out Sputnik, an edgy bar/café offering rotating art exhibitions and sports matches on a big screen. Choose from a simple coffee or beer to one of their extravagant cocktails. You can also get here early for their weekly breakfast, Monday through Friday from 9-11 am, with weekend brunch for late risers from 11am-4pm.
Métro: Corvisart
14-16 Rue de la Butte aux Cailles
www.sputnik.fr