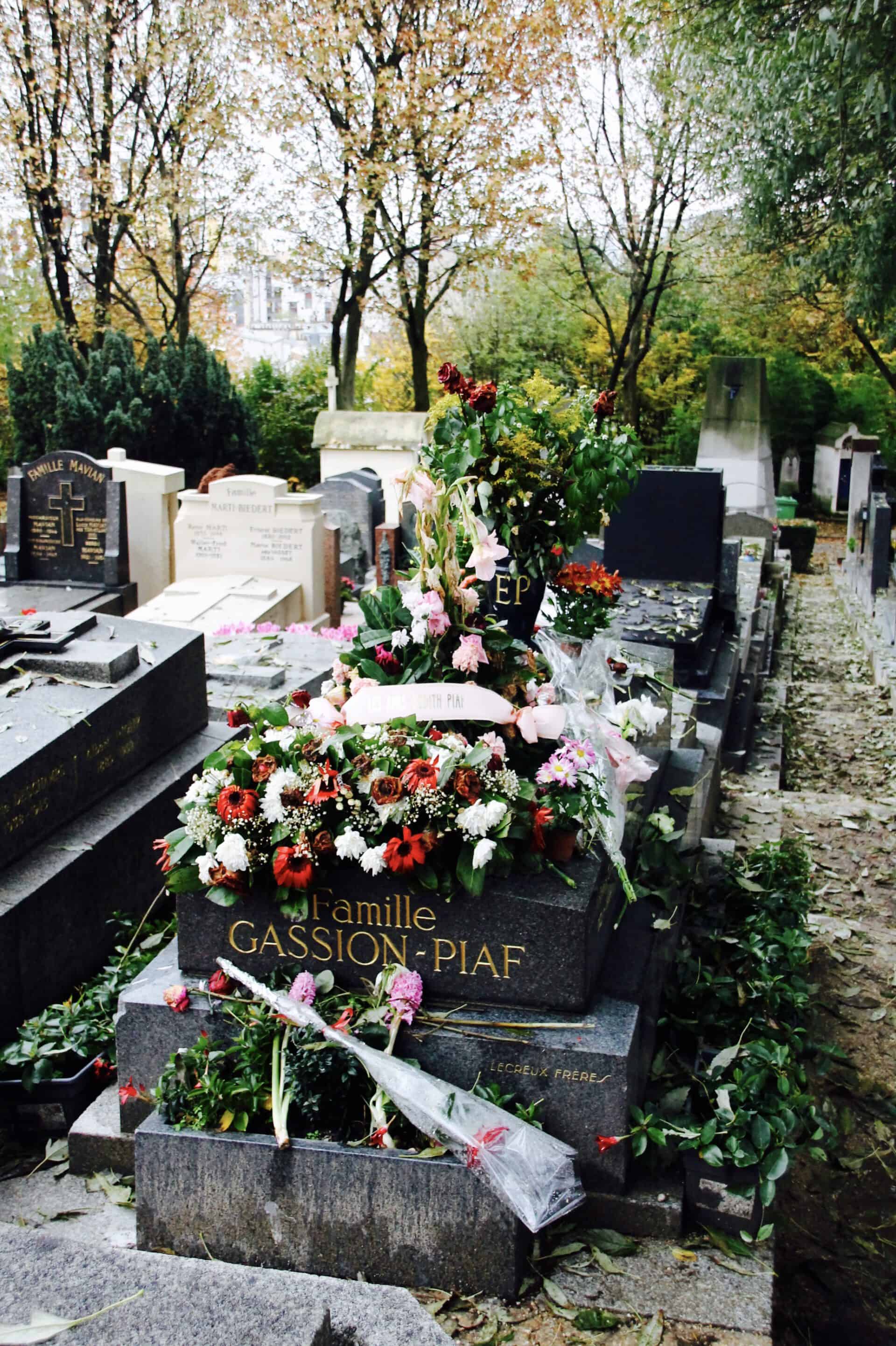 While most people sing praises of Paris in Spring, my favorite season is actually autumn! There's nothing more beautiful than walking through a park, wrapped up in a cozy scarf when the gold-red-orange leaves are just starting to fall and the sky is a crisp bright blue. If you're lucky enough to be coming to Paris in fall, and as long as the weather doesn't take a turn for the miserable, here are my recommendations for the nicest parks for an afternoon stroll…
Buttes Chaumont
Not just for a walk in the cold sunshine, the Buttes Chaumont park is probably my favorite green space in the city. Built over a hill, the large park consists of several miles of winding paths, perfect for strolling along (and wide enough to hold hands without blocking any else in the other direction!)
If the sun goes in, or you're feeling a little chilly, head to the popular Rosa Bonheur, a restaurant/bar in the middle of the park. While the food is a little expensive, I highly recommend sharing a few appetizers – which tend to be more imaginative than the entrees.
To get to Buttes Chaumont:
Metro stations Buttes Chaumont and Botzaris are right next to the park, on the eastern side. If you exit via the western side, check out the many buses that stop by the town hall.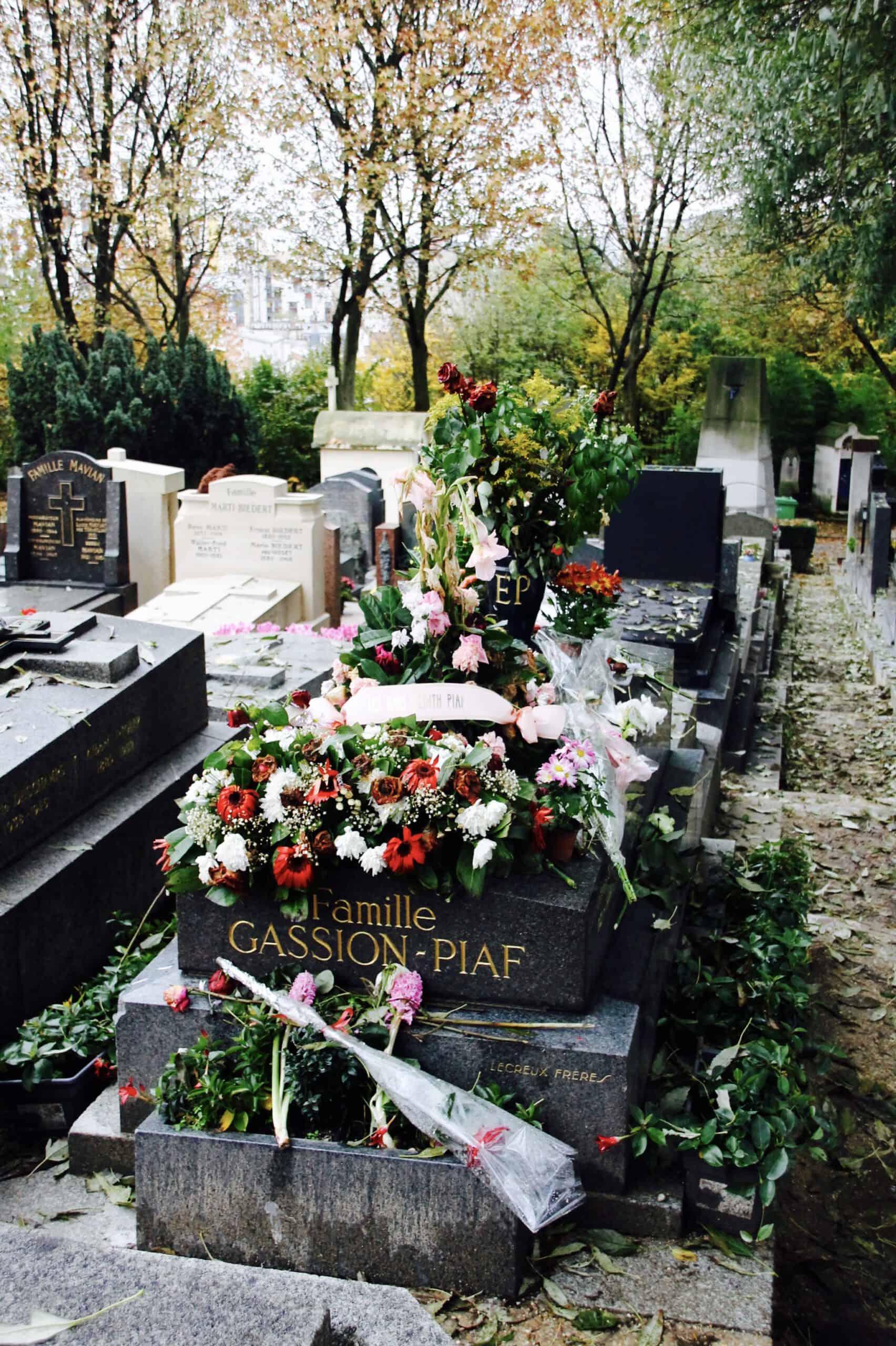 Pere Lachaise
But don't just take my personal favorite into consideration! Several friends of mine prefer a walk around the Père Lachaise cemetery in fall. Strolling round graves? Really? Actually, this 110 acre cemetery is a beautiful, calm and leafy place… and something about the autumn colors makes it truly special.
As you walk down the tree-lined cobbled paths, keep an eye open for the graves of Chopin, Molière, Jim Morrison, Oscar Wilde, Edith Piaf, and so many more than you should really pick up a map from the entrance.
To get to Père Lachaise:
Metro Père Lachaise is just a few meters from the cemetery. Gambetta, only a few minutes walk, also has many buses.
Parc Florale de Paris
So it might not seem like a good idea at first, but Paris' floral park is actually a great place to go in autumn! The park's landscape gardeners challenge themselves to make the most of every season when it comes to flowers, so even in deepest darkest winter, the park shows some surprising and inspiring colors. An absolute must for any gardening enthusiast.
Not only do they organise an annual dahlia competition during fall but, from October 31 to November 1 this year, they're also hosting "Pari Fermier" where farmers, breweries, distilleries, viticultors and artisans from all over France come to show off their produce. For only 6 euros per adult, and free for under 14s, this yearly event is a gastronomic delight.
To get to the Parc Florale: Metro Chateau de Vincennes is a short walk away from the gardens. Walk to the left of the castle.