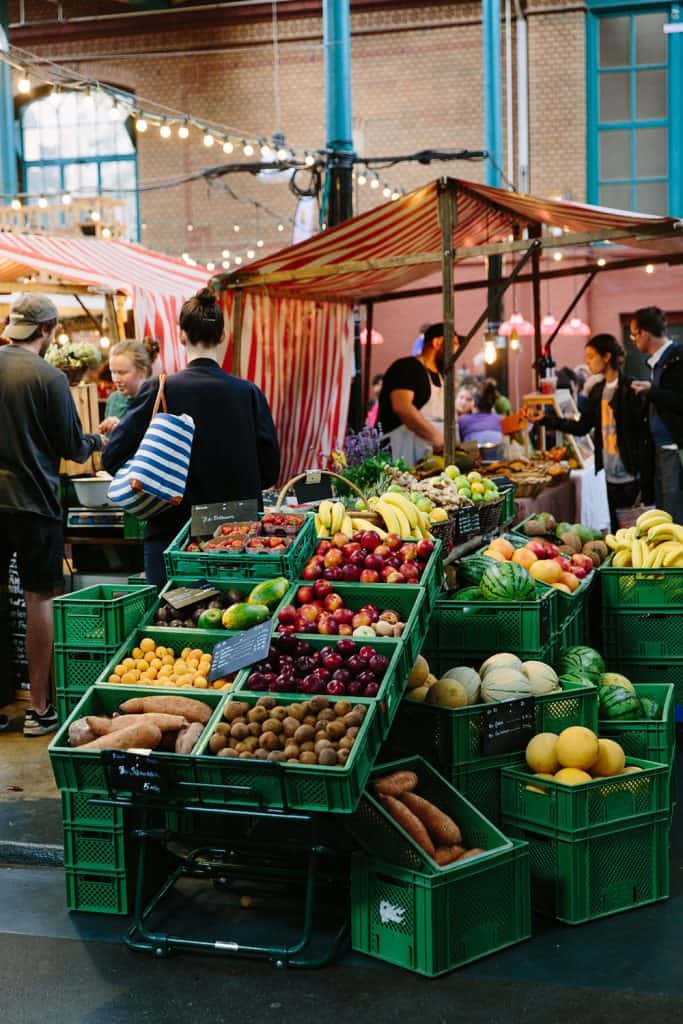 Berlin's Best Street Food Market: Markthalle Neun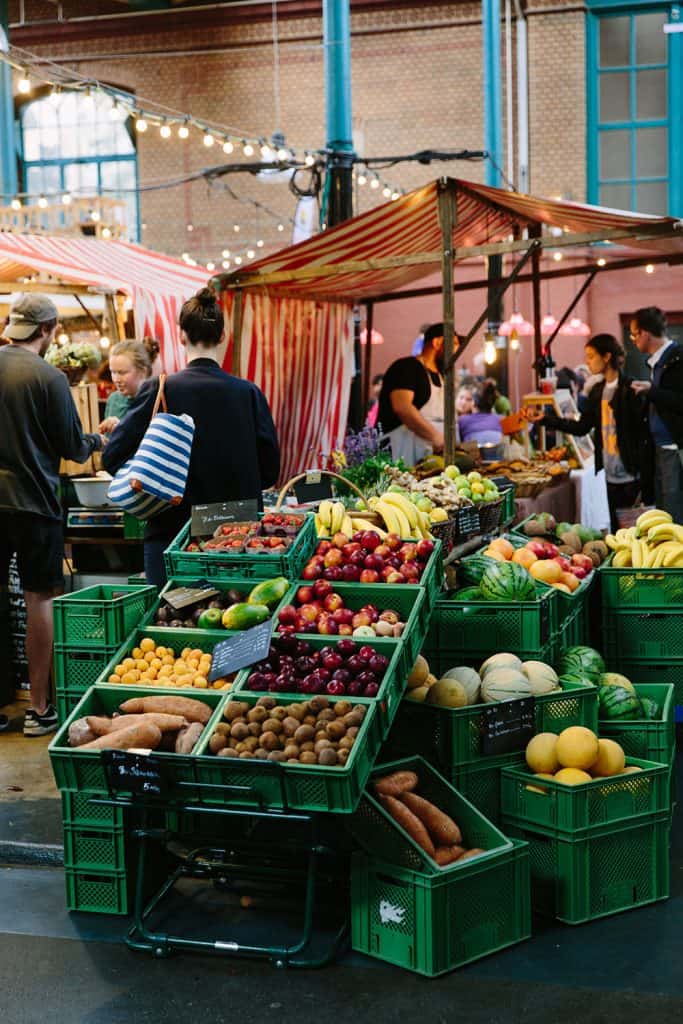 Street Food Thursday at Markthalle Neun was really the pioneer of Street Food here in Berlin. It certainly is a hipster version there-of, but we will gladly take it! The indoor market has been rocking Thursdays now since 2013. From 5pm until 10pm you will find a rotating selection of vendors offering culinary discoveries from around the world. Think pulled pork sandwiches, tapioca dumpling, kimchi and gourmet pies. Obscurities are a feature, meaning if you are a Foodie with a sense of adventure this is your place.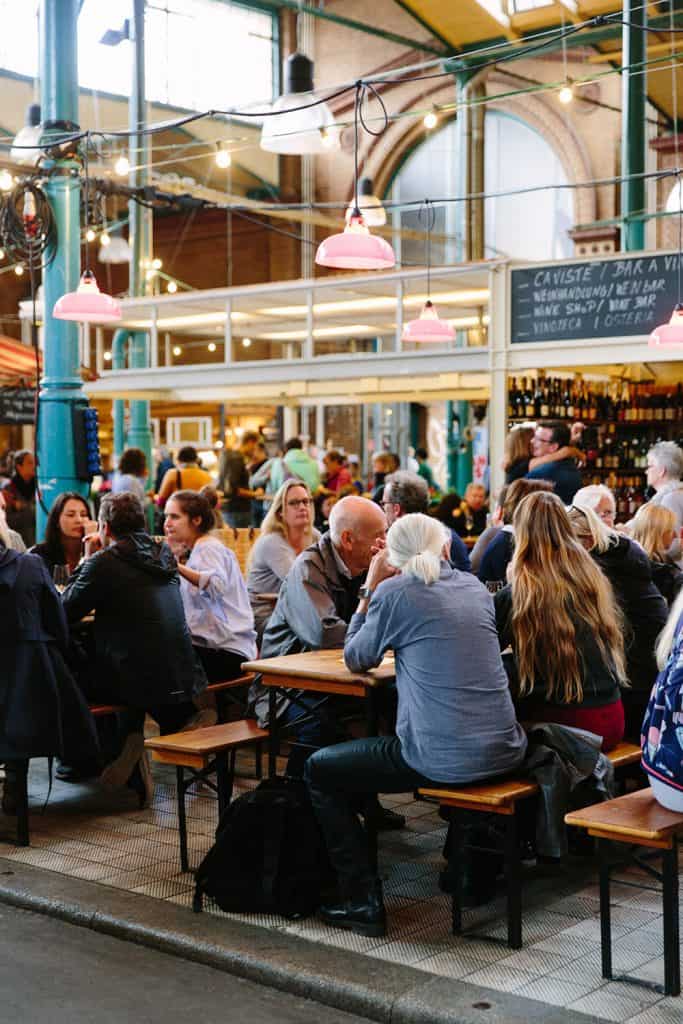 But That's Not All
Every week the market is open Tuesday, Friday and Saturday for its organic Fruit and Vegetable market. Once a year they host a Cheese event, as well as every third Sunday of the month they host a Breakfast Market so you can pretend to be Brazilian, Australian or Vietnamese for the morning. Right before Christmas they host 'Naschenmarkt', literally meaning Nibble Market for those with mouth full of sweet teeth.
The market hall itself has a history going back 120 years, opening in 1891. It is in fact now a protected monument, originally there were in fact 14 market halls built at the same time, only three are still standing. They were the brain child of architect and Berlin councilor for Building and Construction, Hermann Blankenstein. The market hall was built to house 300 booths, in rows of 8-12, with enough space in between so that the vendors could get to their booth with their carts. Back then, there were apartments built into the upper level for hall servants and two larger apartments intended for the managers of the hall.
During the Second World War the windows were painted black, an attempt to avoid being a target for aerial bombing. The structure itself survived the whole war, although it did receive some damage from bullets in the outer yard.
In 1951, the hall celebrated its 60th Anniversary and over the next few years it served as focal point for the community to centre around. Years later in 61, Markt Halle Neun luckily evaded the GDR with the Berlin Wall being erected just streets away. Alas with the dawn of capitalism, many large cheaper supermarkets popped up, putting more and more booths out of business. Until the management decided to revive the Markt Halle with events like Street Food Thursday.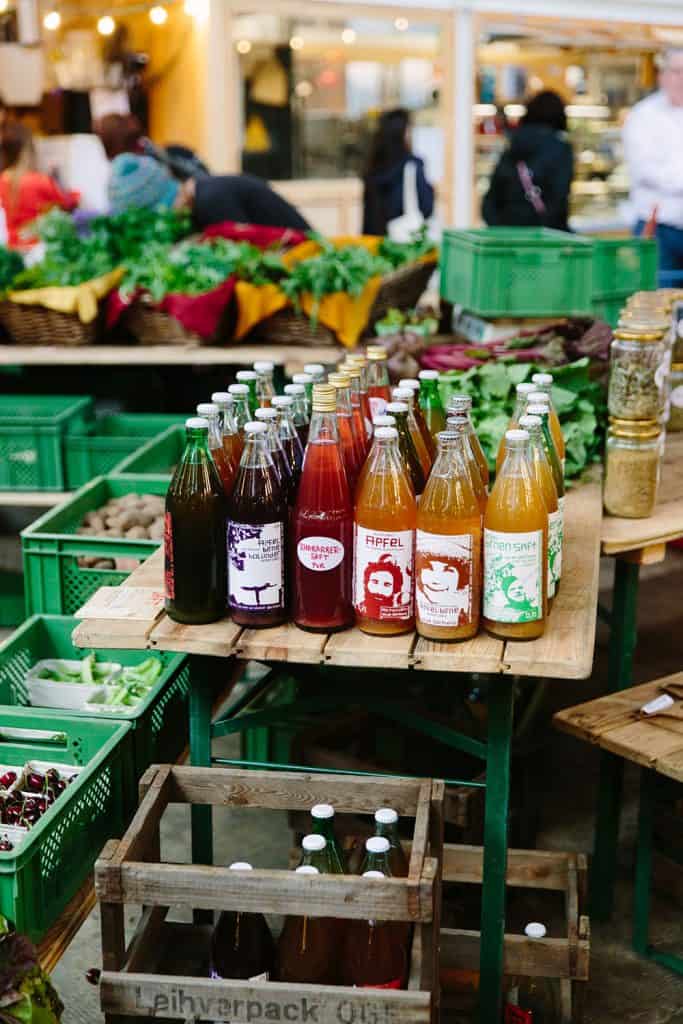 Bring an Environmentally Friendly Tote bag
Make sure to bring a little tote bag to be environmentally-friendly taking any edible treats home with you. Also the NYC Cheesecake by Five Elephants sells out very early on, sometimes by 7pm even. So grab that as soon as you arrive and save it for after your savory food. Anticipate jealous stares from pretty much everyone in a 10 meter radius once you crack in to it.
Check out their website including a list of the vendors: Markthalle Neun