There are so many ways to visit the French capital; by bike, Segway, on a boat cruise, or from any one of the city's amazing vantage points. Now there's a new way to see the sites; our friend Simon Burke over at Txango Tours wants to show you Paris his way.
France is home to the creation of some of the world's most renowned and long lasting contributions to humanity. The camera phone, Braille, Pasteurization, and the sidecar.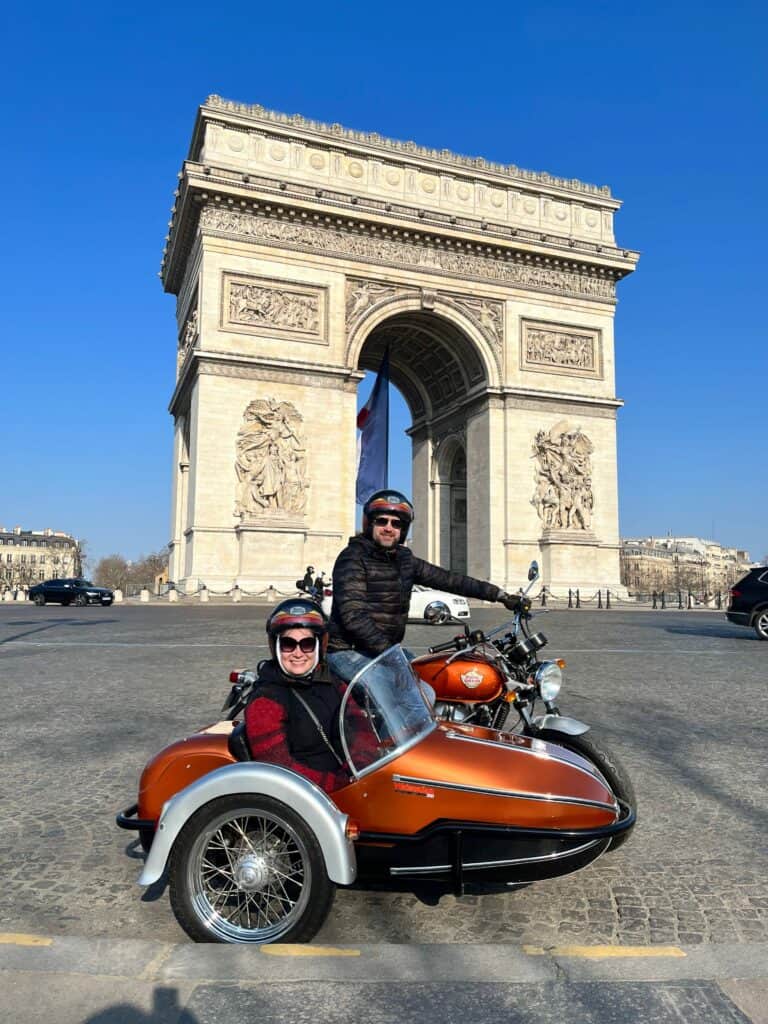 The Ritz Hotel in Paris claims the origin of the sidecar cocktail, but it was simply named after a popular means of conveyance at the time. Throughout the early 1900s and right up until the early 1950s, the sidecar motorcycle was a cheap and affordable means of transportation.

In 1893 a French newspaper announced a competition for the best bicycle design which enabled the transport of a passenger. A design showing a side mounted basket won the competition, and the sidecar was born.
Only a few years later as the world's first motorcycle manufacturers were toying with their own sidecar designs, they saw parallel development of aftermarket sidecar basket makers such as Watsonian, Steib, Frera, and others.
With the development of cheap and affordable family cars like the Fiat 500, Peugeot 203, and Austin Mini, the European sidecar market rapidly declined.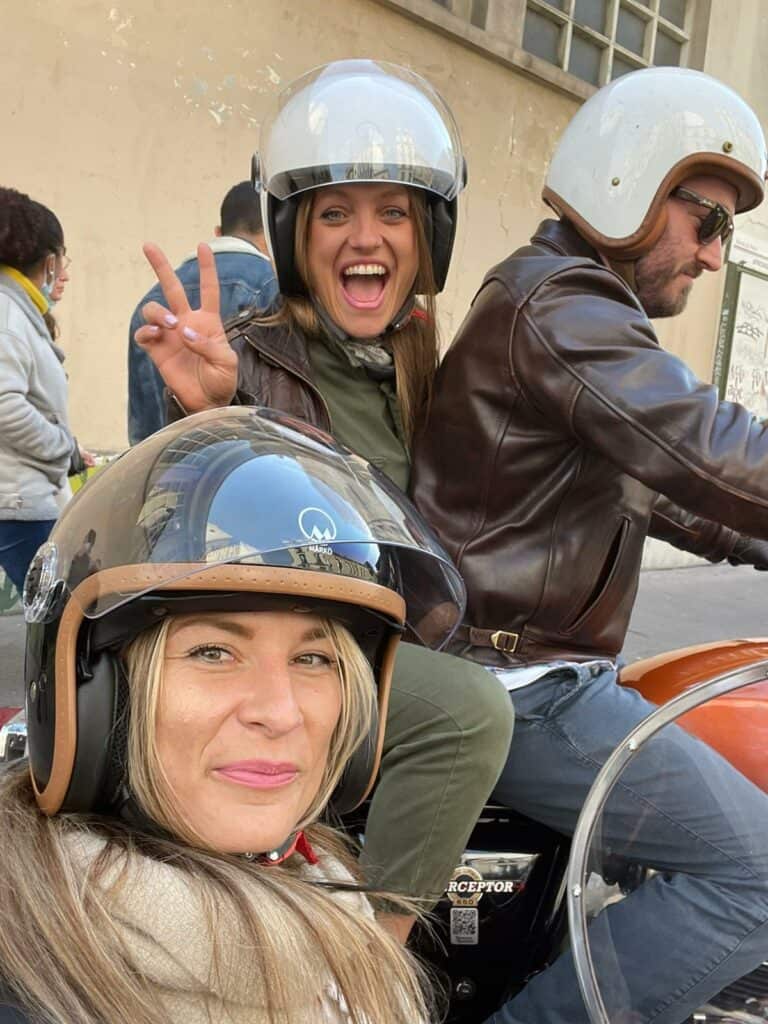 Today, only one European firm survives: Watsonian of the United Kingdom. In continuous production since 1912, this manufacturer produces sidecars for a variety of motorcycle manufacturers, notably Royal Enfield. Its flagship sidecar, the Grand Prix, is a timeless classic with its eight paneled octagonal shape, and very comfortable!

Enter, Txango Tours! A recent addition to the local Parisian tour operator market, Txango Tours creates guided excursions through Paris and Versailles with Royal Enfield x Watsonian sidecar motorcycles. Each rig is capable of carrying two passengers, one in the basket, and one on the motorcycle, behind the pilot.
Founded by a long time veteran of the Parisian tourism industry, Simon Burke, Txango Tours is the culmination of a decades long passion for both motorcycles and tourism. Its offerings focus on fun and adventure spiced with local stories, food, and drinks.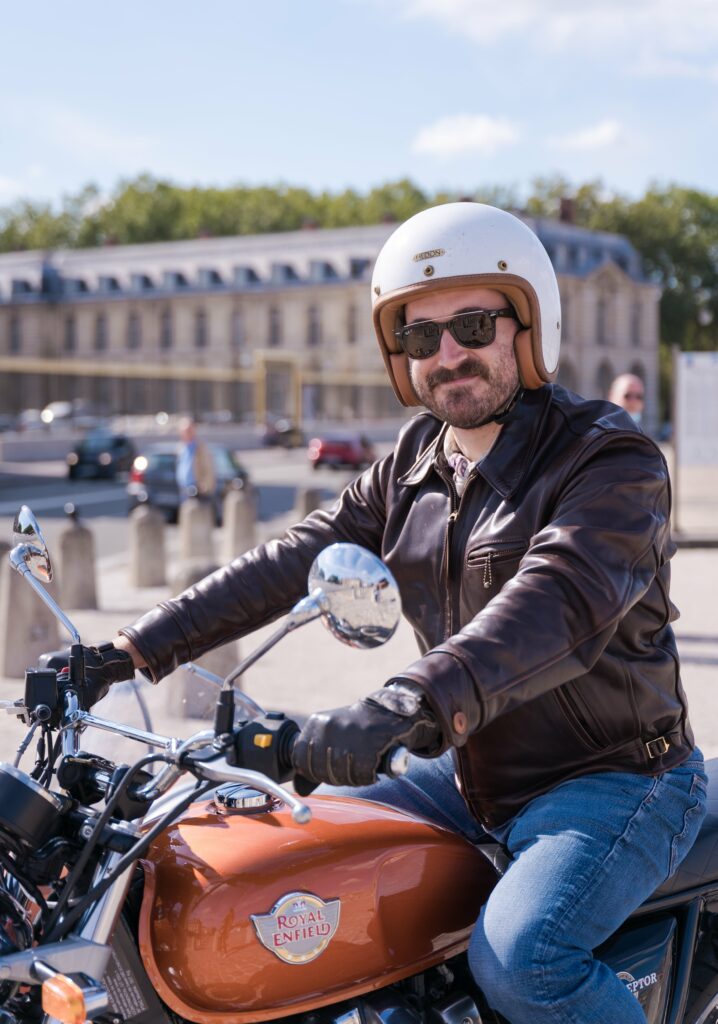 With a few sidecars available, Txango Tours can accommodate small groups of up to 6 guests. All of Txango's drivers are fully licensed and experienced sidecar pilots. And if you ask nicely, you may even get to "fly the chair"!

For more information, feel free to check out their website and don't hesitate to contact Txango Tours directly with any questions.
Looking for even more Paris tours? Check out our array of bicycle, Segway, walking, food and skip-the-line tours to complete your Paris experience!