This article was written and contributed by our partner, Andy Miller from DIG Tokyo Bike Tours. His tours are featured on the Fat Tire Tours Bike Tour Network, and you can learn more about his offers below.
Uncover the Backstreets and Neighborhood Eats on a Tokyo Bike Tour
There's no city that I've enjoyed cycling more than Tokyo. With its knotted backstreets and candid moments around each corner, it's always genuinely refreshing to jump on the bike and explore a new patch of this sprawling city.
As the small business operator and tour leader of DIG Tokyo Tours, my passion is curating local bike jaunts through my vibrant Tokyo neighborhoods of Koenji, Asagaya and Nakano. Each of DIG's immersive 'no fuss' rides have been uniquely crafted to give guests an honest local insight into life here in Tokyo away from the tourist crowds.
No staged demonstrations, kickbacks from local vendors or special treatment; you'll be queuing for food and navigating the neighborhoods as a member of the community on the Tokyo West-Side Cycling & Food Tour.
So, come delve into the eclectic local neighborhoods on the inner west-side of town as we pedal to the rhythm of everyday life on an all-season, all-weather Tokyo cycling tour.
With the insider knowledge of a local, nothing's off limits as we discover the urban landscapes, offbeat attractions and mouth watering cuisine that gives these culturally rich enclaves their distinctive character.
Test your cycling skills as we ride the twisting backstreets, learn about the ins-and-outs of typical neighborhood life, enjoy a tailored selection of Japanese street food eats, experience first-hand Tokyo's unique cycling culture and fight for counter space with hungry 'salarymen' as we refuel for lunch.
The possibilities are endless as we set off to ride the following neighborhoods of Tokyo on our sometimes creaky, sometimes squeaky but always immaculately maintained Japanese 'mamachari' bikes.
Koenji, Tokyo – cheap eats and great biking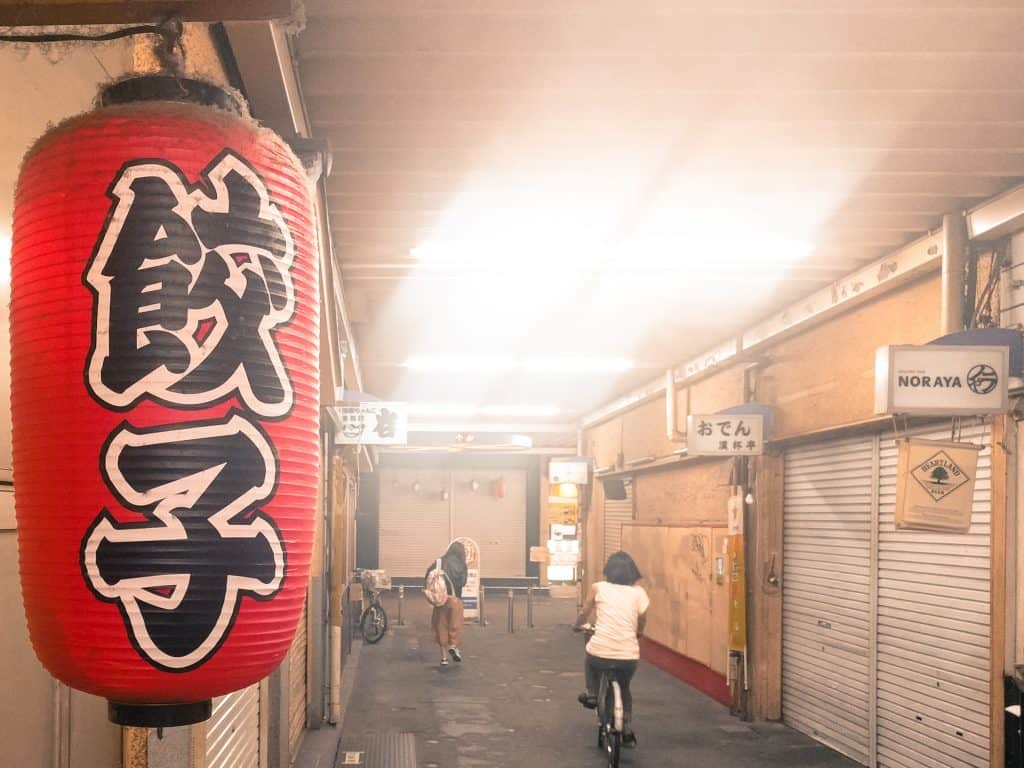 Cycle the sprawling 'shotengai' and back-streets of Koenji. An infectious melting pot of subcultures, alternative music, vintage clothing stores and a thriving drinking scene. Labelled as the 'birthplace of Japanese punk music' and referenced in author Murakami's 1Q84, a ride through the character-filled streets of Koenji should be high on the list of any traveller.
Asagaya, Tokyo – living culture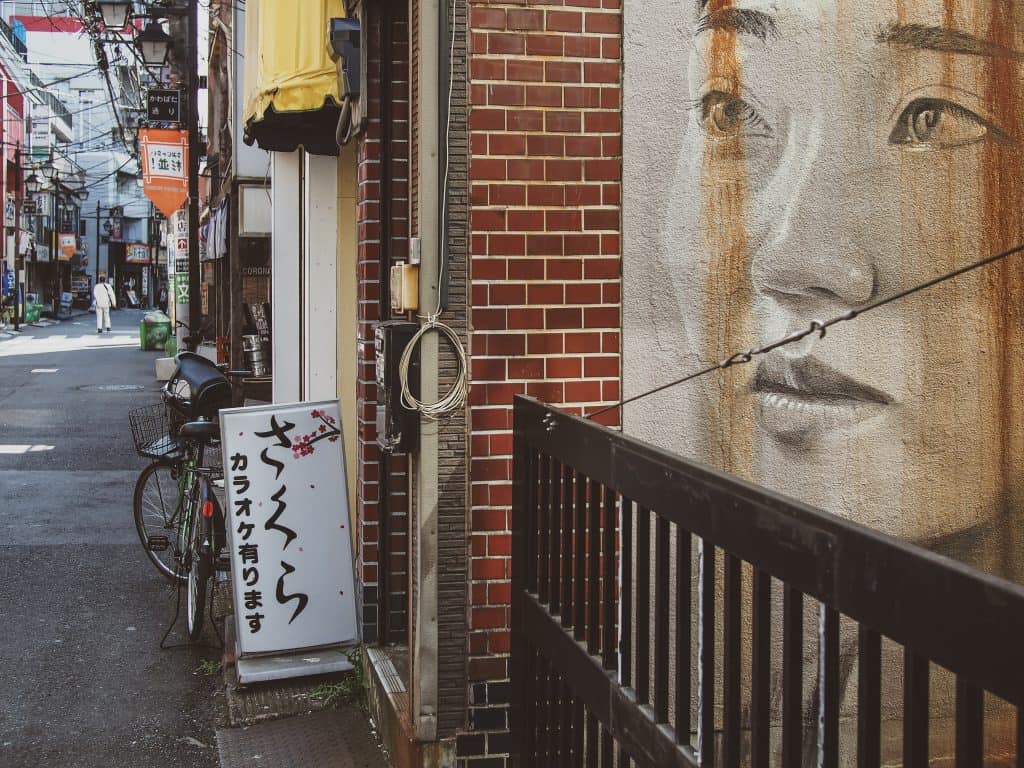 Soak in the nostalgia as we pedal Asagaya's quaint streets dotted with live music bars, retro coffee shops and mom-and-pop 'izakayas'. Celebrated as an artistic enclave for literature, jazz music and independent cinema, there's no shortage of neighborhood treasures to propel you through the streets.
Nakano, Tokyo – a hidden gem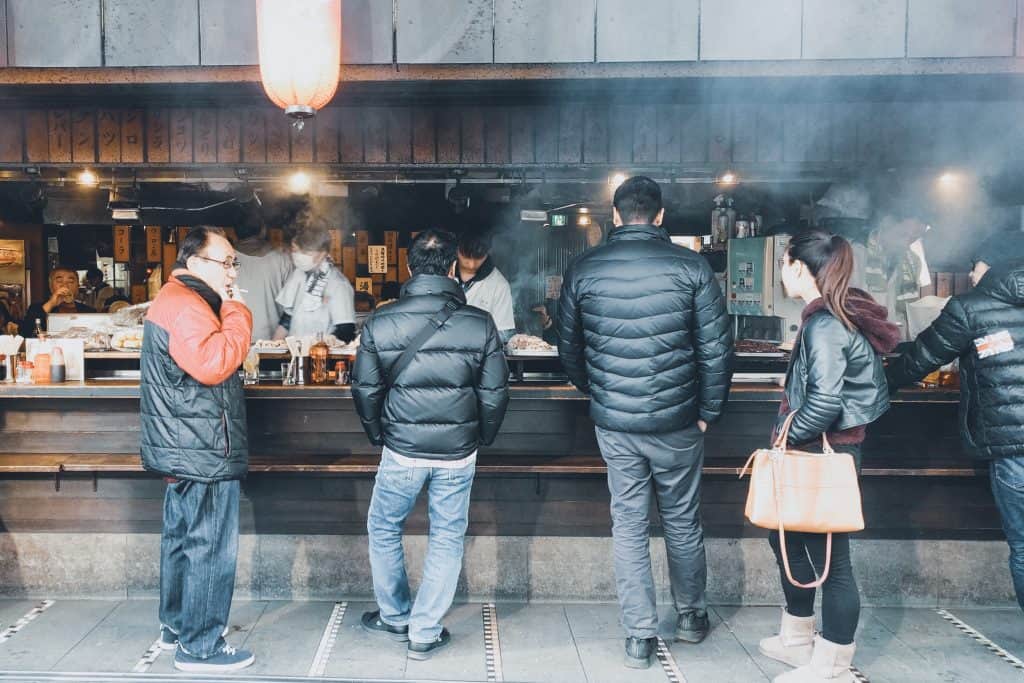 Park your bike and venture into the bustling alleyways of Nakano, one of Tokyo's 'most underrated neighborhoods'. Nakano Broadway with its jumble of 'otaku' centric stores is the primary drawcard for many but the real heart of Nakano lies in its cozy back streets lined with boisterous 'izakaya' and micro-sized bars. Come nightfall, the stained glass street-lamps and storefront lanterns transform Nakano's paved alleys into a stunning adult play-land.
So jump on board a salvaged 'mamachari' cruiser style bicycle, or for the more adventurous a beautifully handcrafted vintage Japanese road bike, and join a like minded group of guests on a Tokyo bike tour like no other through the backstreets of the inner west.
Hope to see you over this side of town soon!
Andy (Owner and cycling tour operator of DIG Tokyo Tours, Japan.)