Paris Winter Sales 2018: What You Need to Know
Who doesn't love a good sale? If you happen to be traveling in Paris in January, consider yourself lucky. Starting Wednesday, January 10 to Tuesday, February 20 are country-wide sales on everything from clothing, shoes, furniture – you name it, France has put a discount sticker on it. The yearly event is so popular that most French people save their shopping for the winter sales – or soldes – when price tags can drop to 80 percent. And if that's not enough incentive to whip out your pocketbooks, there is another round of sales in the summer, each July.
The sales, both winter and summer, are government regulated and last for six weeks. Prices are gradually cut over the course of the sale period and now, in light of France's current economic woes, stores are slashing prices more than ever before. In fact, figures from last year showed that businesses actually made more money by heavily reducing prices. You can expect this year to be no different.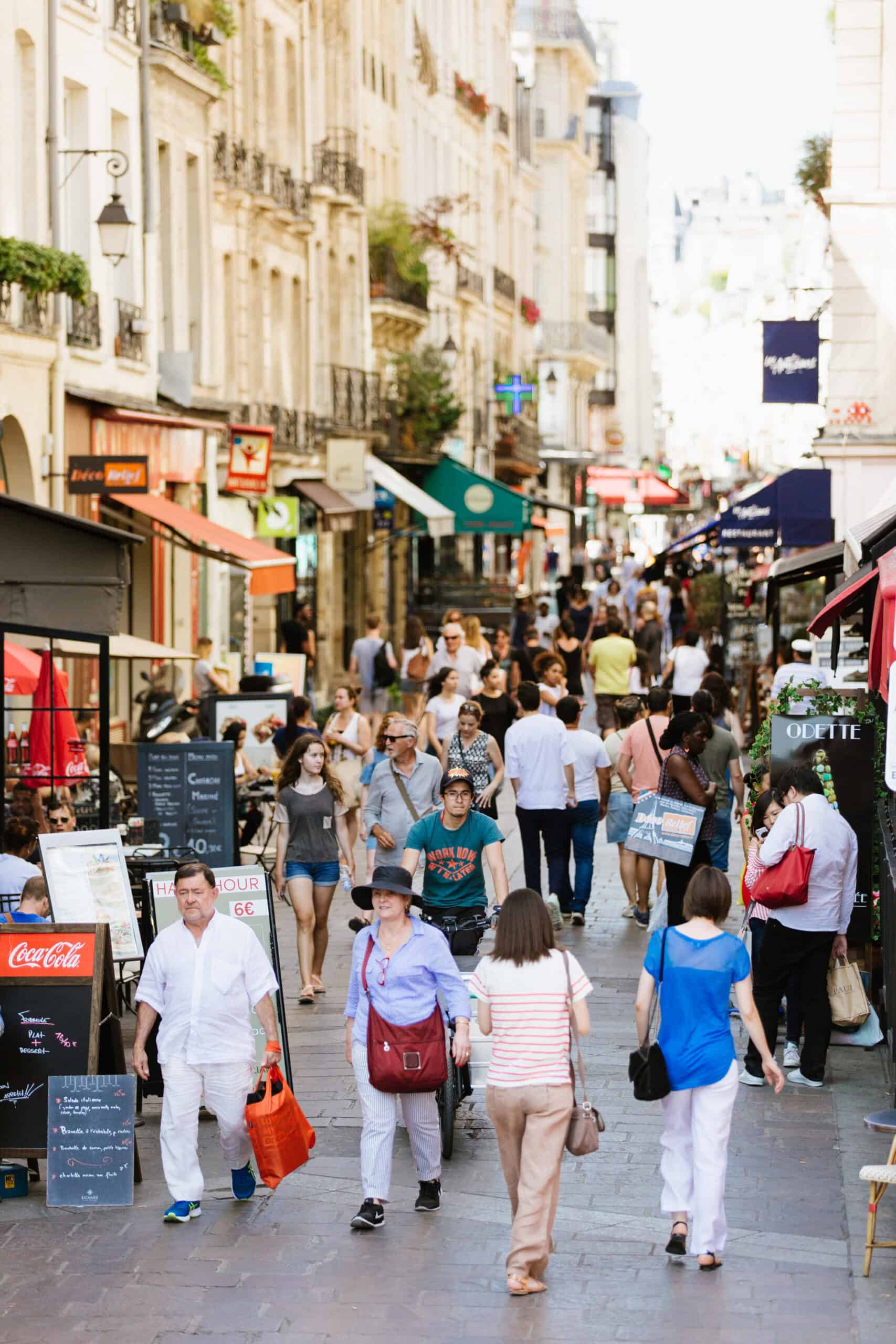 So, what is the best way to get in on all the retail action? If you're planning to shop in Paris, be prepared to fight to the death for that perfect item. The French claim to be mystified by America's consumerism during the Black Friday sales, but France's soldes have been known to get almost as nasty. This is especially true in Paris, where the city is already packed for normal day-to-day shopping trips. So, in order to score that pair of black boots you've been lusting after for months, I offer you some tips.
[maxbutton id="1″ url="https://www.fattiretours.com/paris/tours/marais-walking-tour " text="Tour the Charming Marais District!" ]
5 Tips for Shopping in the Paris Sales:
1. Decide on a strategy
If you wear an average clothing or shoe size, or you're shopping for something specific, you'd be advised to hit the sales early in the month to make sure your item is still in stock. Otherwise, it will probably be gone in the blink of an eye and you'll be left with too-small, too-large or not-quite-right. However, if you're not picky about what you buy and are just looking for some fun new items, wait out the sales until the bitter end when the best deals come out to play.
2. Leave your bulky coat and purse at home
Shopping in Paris is already stressful due to the constant crowds, but when these numbers are doubled or even tripled, you'll wish you'd left that heavy, hot coat at home. Same goes for bags – travelling lightly is the name of the game here, so you can squeeze through packs of people with agility and reach that one last sweater before it gets snatched away.
3. Shop at off-peak hours
Unless you have a special fondness for packs of school girls, it is not recommended to go to the sales on the very first day. This always falls on a Wednesday – on purpose – when many children are off school. As you can imagine, they are the first ones in line at shop entrances. Also try to avoid Saturday afternoons, when all of Paris hits the shops. Weekday afternoons are best, when you'll even have some stores to yourself.
4. Check the quality
In recent years, there has been a trend – especially in Paris – of stocking stores during sale time with cheap imports. Because of all the soldes excitement, you may not realize that your 50-euro sweater is actually a cheap knock-off. How to know the difference? Compare prices between stores, read the labels and check the quality of the item as best you can.

5. Be polite
No matter how overwhelmed you may feel at times, try to keep your cool. Remember, shopping is supposed to be fun!
Local Tip: Check off your must-see Paris attractions and then finish off the day with some shopping.
[maxbutton id="1″ url="https://www.fattiretours.com/paris/tours/skip-the-line-eiffel-tower-tour" text="Enjoy A Skip-the-Line Eiffel Tower Tour!" ]