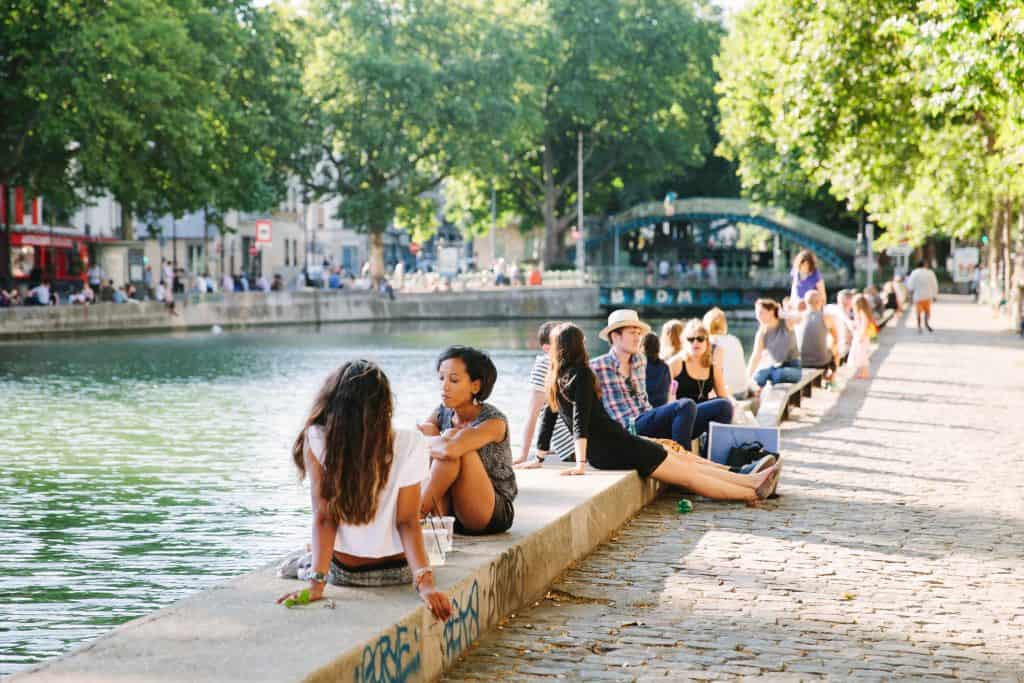 What to See and Do in the 10th Arrondissement of Paris?
Most tourists only end up in the tenth arrondissement to take the train from either the Gare du Nord or Gare de l'Est. Little do they realize that 75010 has so much to offer: from hip bars to relaxing walks, the tenth is now where it's at!
A Multicultural Hipster Hangout
While the area above Chateau d'Eau suffers from a bad reputation, the area below is now one of Paris' hippest areas to live and go out in, thanks to its ethnic restaurants, trendy bars and affordable prices. Here are some ideas of how to get the most out of Paris' tenth arrondissement:
Canal Saint Martin
The pretty Canal Saint Martin quarter is pedestrianized on Saturday afternoons and all of Sunday. The only wheels you'll encounter as you wander up the cobbled banks are strollers, bikes, rollerblades and skateboards. On sunny evenings, you'll find that lots of people take picnics and spend the evening by the water. Because of the recent influx of young professionals moving into the area, there are also more and more trendy cafés opening up, offering delicious brunches, organic coffee, home-made sandwiches and soups, as well as numerous trendy bars. Spend a morning wandering up the canal, stopping to watch the boats pass through the locks, to browse the boutiques, and finish with a bite at one of the area's à la mode cafés.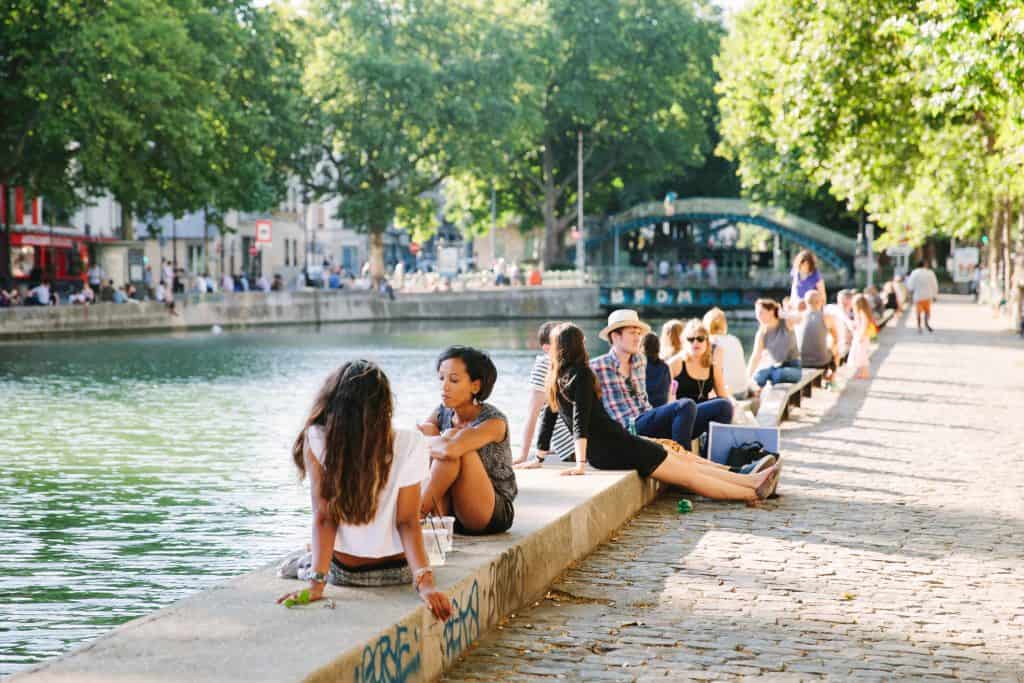 Place de la République
This square used to be a noisy confusion of cars around the graffitied statue of Marianne (the female symbol of the republic). But renovation finished last year, and has left République sparkling clean, with a large pedestrianized square on which you'll find a café, games for kids, and many skateboarders who appear to have appropriated the space. This is also the start of many demonstrations, so if you want to see the French revolutionary spirit in action, you can be fairly sure there'll be something happening here most weekends. It's also a great place to start from if you're planning on spending a day discovering the Marais quarter.
Strasbourg Saint Denis
This area isn't for every tourist, and some will be surprised that I'm suggesting it. BUT, if you want a feel of Paris' multicultural, bustling, never-quiet personality, it's hard to find anywhere better than the rue du Faubourg saint Denis. Sure, the area just outside the metro isn't great, but continue under the Saint Denis arch and wander up the road for a taste of one of Paris' most up-and-coming areas. There are large Egyptian, Greek, Lebanese and Turkish communities here, so the mixture of ethnic eateries is second-to-none. Not to mention the fruit and vegetable markets, butchers and fish sellers that shout their wares from morning to night. The numerous bars and cafés all the way up the road until the Gare de l'Est are always crammed with Paris' hippest crowd. My favorite spots are the Passage Brady (a long passageway filled entirely with Indian restaurants), Julien (a stunning art deco restaurant) and the Cour des Petites Ecuries (a cobbled street/courtyard with bars and restaurants).