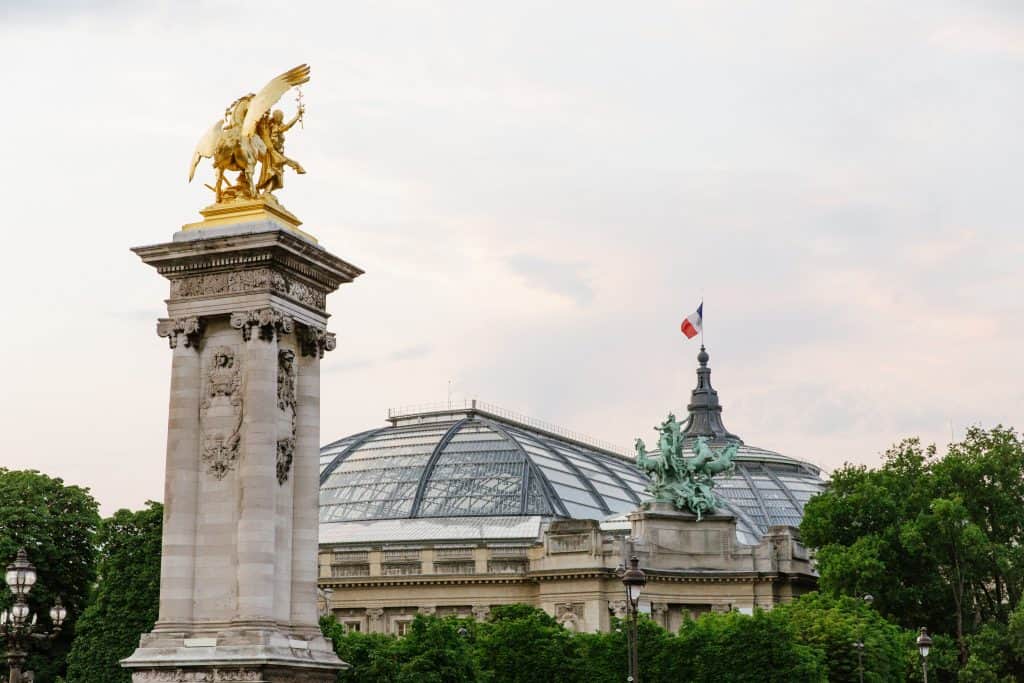 What to See and Do in the 8th Arrondissement of Paris?
Situated on the right bank of the Seine river is Paris's 8th arrondissement. With the famous Champs-Elysées boulevard cutting across it, expertly tended parks and impressive monuments galore, this neighborhood is also one of the city's most chic. So put on your best dress and head here for shopping, sightseeing or people-watching.
Champs-Elysées
It has been called the most beautiful avenue in France – even the world. Since its creation in the 1700s, it has undoubtedly gone through multiple changes, but it remains one of Paris's most prized possessions. Residents and tourists alike come here for the annual French Independence Day military parade, the massive Christmas market, or for upscale shopping at brands like Louis Vuitton and Guerlain. While the magic of yore has worn off and been replaced by a heavy feeling of consumerism, the boulevard is definitely worth a few-hour stroll.
La Madeleine
The site that holds this striking structure was intended by Napoleon to be a memorial to celebrate the glory of his great army in 1806. But several power struggles later in 1842, it was finally turned into the Roman Catholic Church we can appreciate today. Now, it is a functioning church, with masses, weddings and funerals held daily. Admire its 52 giant Corinthian columns – each 20 meters high – that encase the church on all sides, as well as the flower-filled steps out front.
Parc Monceau
In the late 1800s, the Duke of Chartres decided to put some of the land he had so lovingly purchased into creating a giant public park. His idea was to follow the model of the English garden, complete with examples from folly-style architecture – reconstructions of buildings from various locations and eras. Now, the 20-acre park holds a recreation of a mini-Egyptian pyramid, a Dutch windmill and a pond filled with budding water lilies. These days the park can be enjoyed by the young and old, with a large playground area and rides for kids, and plenty of space to jog.
Grand Palais/Petit Palais
Made of iron and steel with a massive glass vaulted ceiling, the Grand Palais and accompanying Petit Palais are at once museums holding major works, and important historic sites. Construction began in the late 1800s in preparation for the Universal Exposition of 1900, and while the Petit Palais was inaugurated as a museum in 1902, the Grand Palais hosted a variety of events: riding competitions, art exhibits, automobile exhibitions and more. It even served as a military hospital during World War I. Today, it continues to exhibit some of the world's most renowned artists and fashion houses, like Chanel, who holds many of its elaborate annual shows here. The Petit Palais is now the City of Paris Museum of Fine Arts, known in particular for its collection of Flemish Baroque paintings.