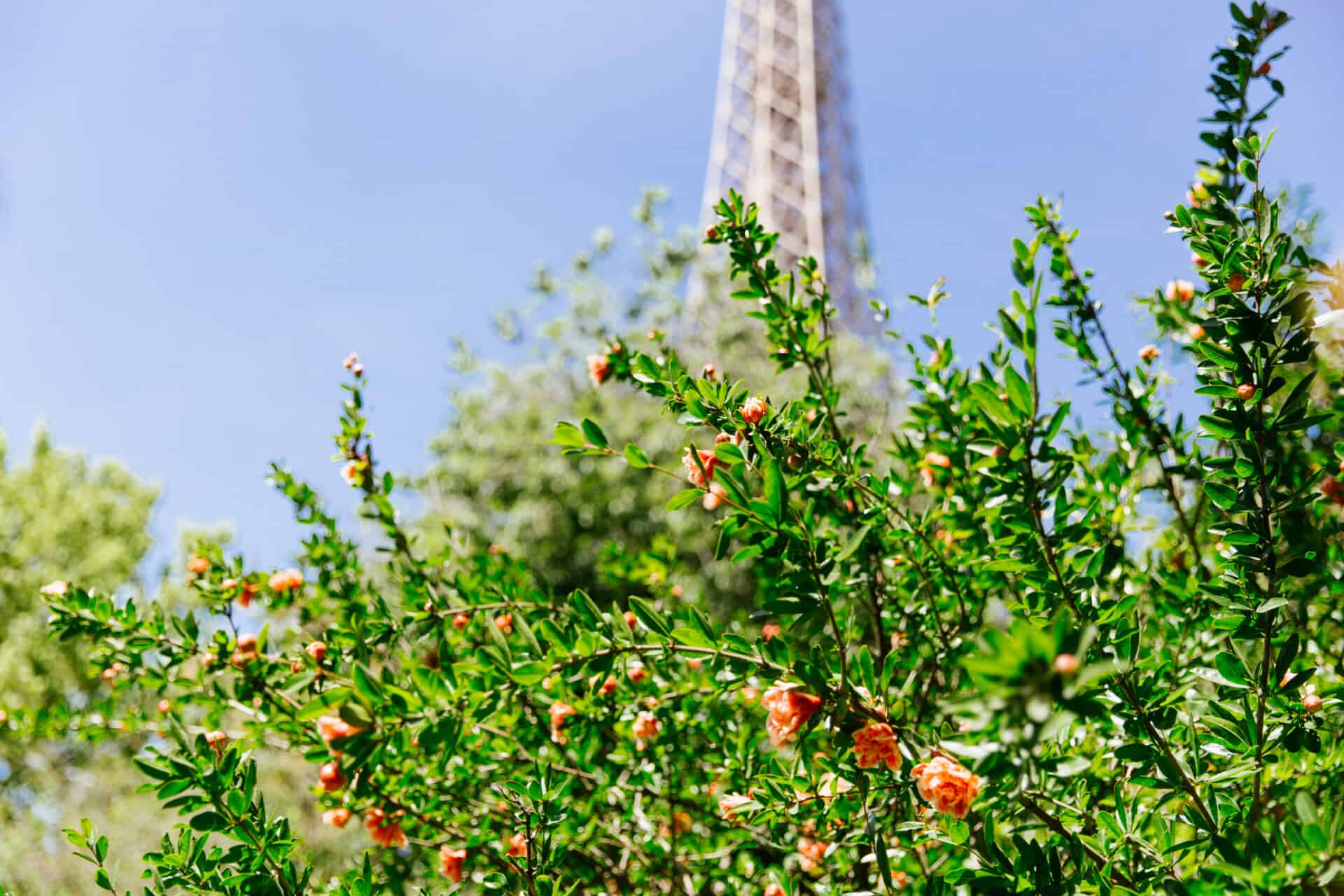 A Hidden Rooftop Bar in Paris
Looking for a night out in Paris worthy of the rich and famous? Check out Le Perchoir, a chic rooftop bar located in the east of Paris. It's our pick this month for best bar in the city.
Blink and you might walk right by Le Perchoir. At first glance, this gray, unmarked building situated on one of the most unexciting streets of Paris looks more like an old rundown factory than the it-bar of the moment. The only giveaway is the short red carpet spilling out from the door and gold crowd-control barrier alongside it.
Le Perchoir in Paris
First tip – definitely arrive before 5:30pm if you can. After that, your chances of getting into the bar become increasingly smaller. Try to come in a small group, which will help your cause, or line up later – around 10pm – when groups tend to give up their hard-earned tables to go home.
Once you make it through the door and snake through the gray corridor, you'll probably still be wondering what all the fuss is about – and where the heck you're going. Never fear. An elevator will take you and other unsuspecting guests up to the 7th floor – or shall we say, seventh heaven.
Once up at the top, you might have to fight for a spot to sit – snag one of the high wooden tables if you can, or squish into the benches and lean back onto the big lush cushions. Sprouting up all around you are fresh plants and herbs. And the bar? It's under that huge white tent near the back.
Choose between homemade cocktails (12 euros), tap beer (5 euros) or imported bottled beer. Or if you're a wine aficionado, opt for a bottle of red, white or rosé for around 27 euros. Feeling munchy? Order finely sliced ham or a variety of tapas. You can also reserve ahead of time for a spot at the restaurant on the 6th floor.
Once you've got yourself settled in, you'll truly be ready to take in the views – 360 degrees of skyline with a look at some pretty spectacular rooftop gardens. Come in the evening hours and you're in for one of the best views of the Paris sunset.
A little tip before you head out for Le Perchoir. Leave those running shoes and backpacks at home. Not only do you risk getting refused entry at the door, but you'll quickly notice that – for better or for worse – Le Perchoir is a place to see and be seen. So put on your best digs and prepare for a classy night out on the town. Remember your camera and check out the bathrooms – just trust us.
Le Perchoir
14 rue Crespin du Gast, 75011
Open Tuesday to Saturday from 4pm
Bar and terrace – no reservation necessary
Restaurant – reservation only: +33 (0)1 48 06 18 48 or reservation@leperchoir.fr
Looking for more nightlife options? Join our Skip the Line – Eiffel Tower Tour to see the whole city lit up after the sun goes down from atop Paris's most iconic monument.