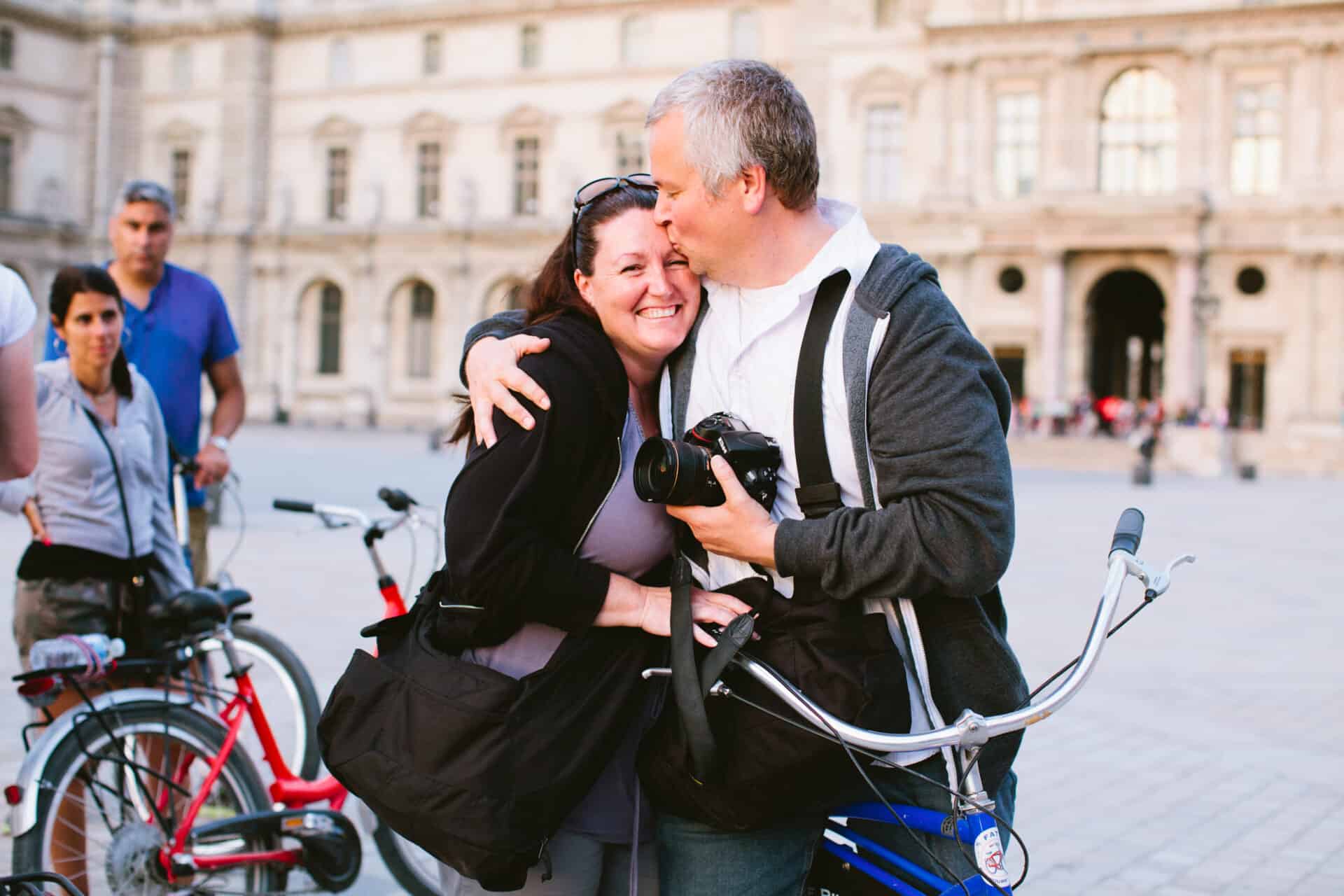 The Couple's Guide: Things to do in Paris
You're coming to Paris with your boyfriend/girlfriend, husband/wife or partner and you want it to be a special vacation. But, while you do want to see the city, you don't want to spend your holiday in the typical tourist spots squeezed up against a million other couples all trying to pose for exactly the same photo.
Good news: you don't have to! Enjoy and explore Paris without the clichés, and with a whole lot of love…
Padlocks Prohibited
Leave your padlock at home: recently the Mayor ordered glass panels to be attached along the famous Pont des Arts to prevent tourists from adding their 'love locks'. Why? The weight of the padlocks caused serious damage to the beautiful bridge. Some sections even fell off into the river below: a safety risk for the numerous boats passing beneath.
Stop to Smell the Roses
Instead, why not celebrate your love with memories and magical photos? On a sunny day, we recommend a romantic stroll along the Coulée Verte (or Promenade Plantée), an above-ground walkway/park built on an old railway track. The walkway covers just under 3 miles, and takes you through the 12th arrondissement from just next to the Bastille to the Bois de Vincennes. There are rose gardens, planted terraces, water features and excellent views across the neighborhood.
Along the way, stop off and visit the charming Marché d'Aligré, a large half-covered food market, where you can pick up some delicious picnic food for your walk.
Run for your Love
If you two are into sports together, why not burn off some of those croissant calories with a run around the large Bois de Vincennes. Take any of the winding forest paths and discover its streams, lakes and woodland. It's popular among families, especially on the weekends. Start with a lap of the Lac Daumesnil – a little over one mile in circumference.
After your run (or instead of!) a visit to the Vincennes Zoo is highly recommended. You'll see the large 'mountain' that marks the entrance looming above the trees.
Unique Discoveries
If you have time to spare, don't take the métro – it's mostly underground and you miss out on all the sites above! Instead, take the bus. A day spent hopping on and off, going wherever you want, can lead to special surprises off the beaten track.
If you're brave enough, take out a Vélib, the city's (almost) free bicycle system. You'll see racks of Vélibs everywhere in the city. Otherwise, if you don't dare face French traffic alone, go on an organized Fat Tire Tours bicycle tour with a guide who knows exactly where the bike paths are, and how to dominate the roads safely.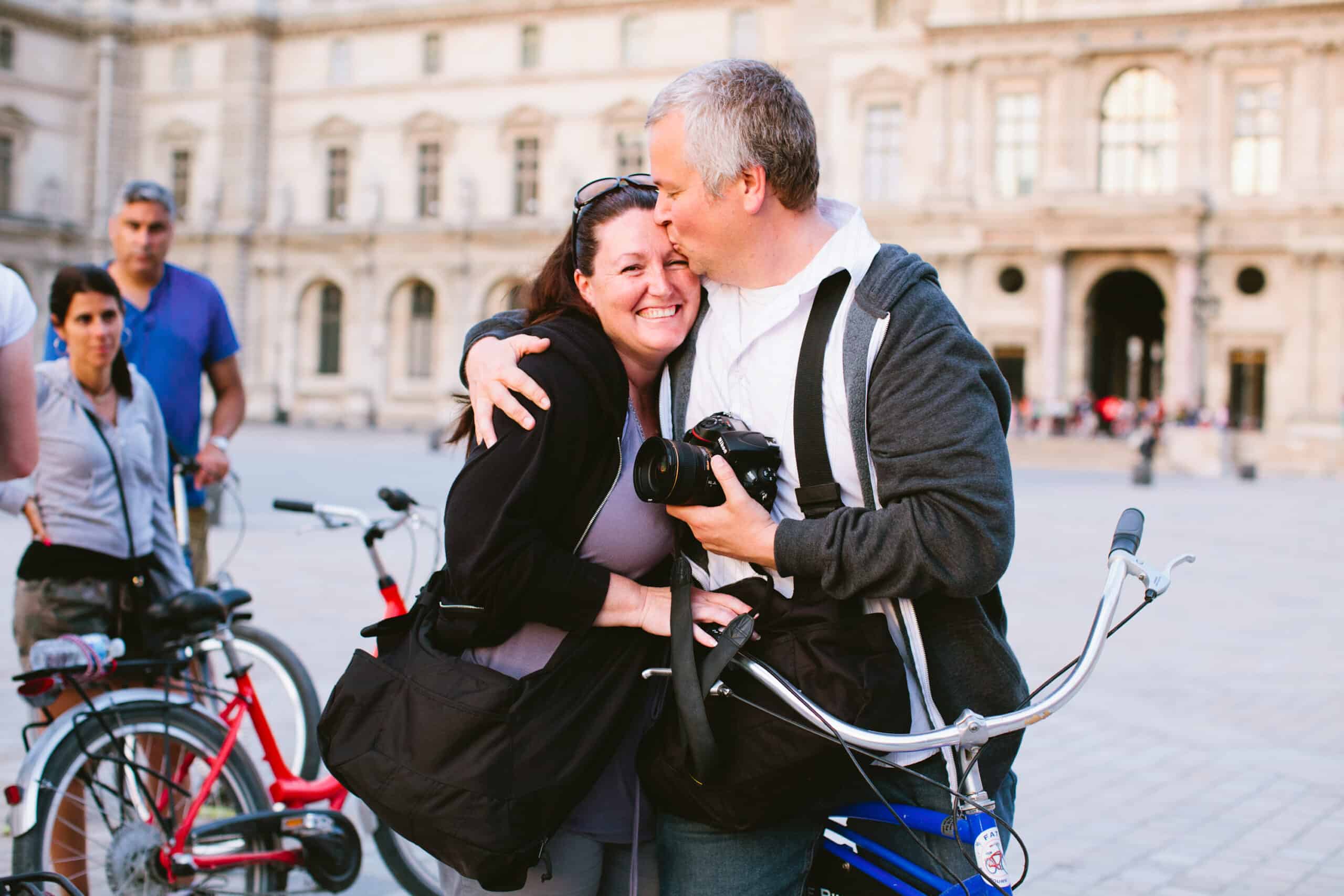 It Takes Two to Tango
Sure, a visit to the Eiffel Tower is a must-do if it's your first time (FYI – it's much better if you take a Skip the Line – Eiffel Tower Tour!), but there are more romantic things to do in Paris. How about dancing by the side of the river with the locals at sunset? In the warmer months, couples spontaneously gather in the evenings to dance on the Quai Saint-Bernard in the 5th arrondissement. From tango to traditional, you are more than welcome to join in!
Don't Let it Rain on your Parade
These ideas are all well and good if it's nice weather, but what if the skies darken and your perfect Paris vacation gets a little damp? Escape into a cosy Parisian bar and listen to some authentic jazz music in a downstairs cellar, snuggled up together. We recommend you check out the Paris Jazz Club website (English and French) which lists all of the city's best spots to hear jazz and blues.
Ça, c'est l'amour…