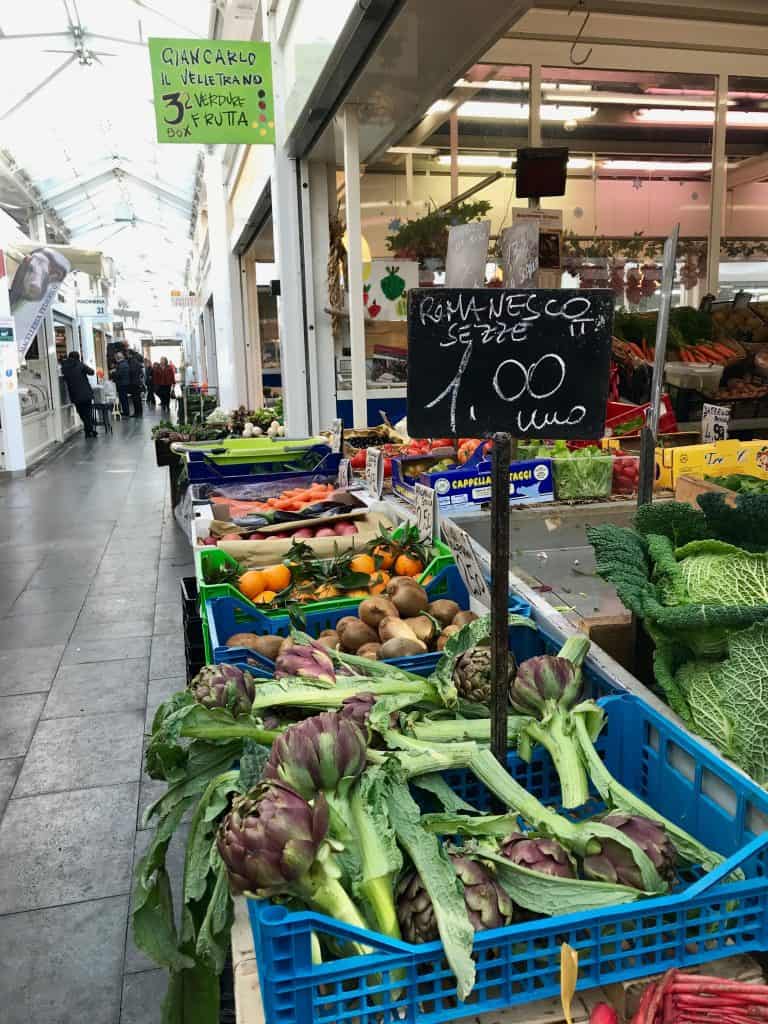 How to Survive in Italy as a Vegan
By Lola Mendez
Traveling in Italy as a vegan may seem like a nearly impossible task. It must be impossible to avoid animal products with all the fresh cow cheese and egg pasta, right? Wrong! Italy is actually one of the easiest countries in Europe to be vegan. Chiara Appendino is the mayor of Turin and has pledged to make the city more vegan-friendly.
Some servers may be unfamiliar with the difference between vegetarian and vegan, so be sure to clarify what you don't eat when you order. Remember: "Io sono vegano/vegana" means I'm vegan. No meat in Italian is "senza carne" but your server may just interpret this as no beef so be very clear when ordering. To ask for no cheese say "senza formaggio."
Many restaurants will have a vegan-friendly option, and servers are usually happy to help adjust a dish to accommodate your dietary preferences. When all else fails, there are a few classic Italian dishes that are inherently plant-based. Here's how to survive Italy as a vegan.
What to Order
No matter where you are in Italy you'll always be able to find pizza. The original pizza from Naples is pizza marinara—a traditional vegan dish served since the 18th century. Pizza marinara is quite simple with just tomato sauce, garlic, and green herbs, such as oregano and basil. Traditionally pizza dough is made of only flour, water, yeast, and salt. But, some chefs add lard, milk, or eggs to the mixture so be sure to ask if it's vegan-friendly. If a restaurant is certified by L'Associazione Verace Pizza Napoletana it's vegan-friendly as they must only use flour, water, salt, and yeast in their dough.
You can also ask to load your pie up with veggies such as arugula, eggplant, olives, or whatever your heart fancies. If you're on the go, you should be able to find a vegan slice from any pizzeria al taglio, including a marinara version or pizza bianca (which isn't a white cheese pizza, but has just rosemary, olive oil, and garlic). Focaccia is another bread served with toppings that can be easy to find without meat or dairy.
Pasta can be a bit trickier in Italy as many versions are made with egg. To ask if something has egg in it say "contiene uova?" In Puglia, the most famous pasta is orecchiette, which is completely egg-free. Gnocchi is a potato-based pasta that some restaurants may prepare without eggs. Ask your server if there are any egg-free kinds of pasta. If not, see if you can have vegan-friendly sauce on polenta, rice, or over garden-fresh veggies. Most places will be happy to accommodate you.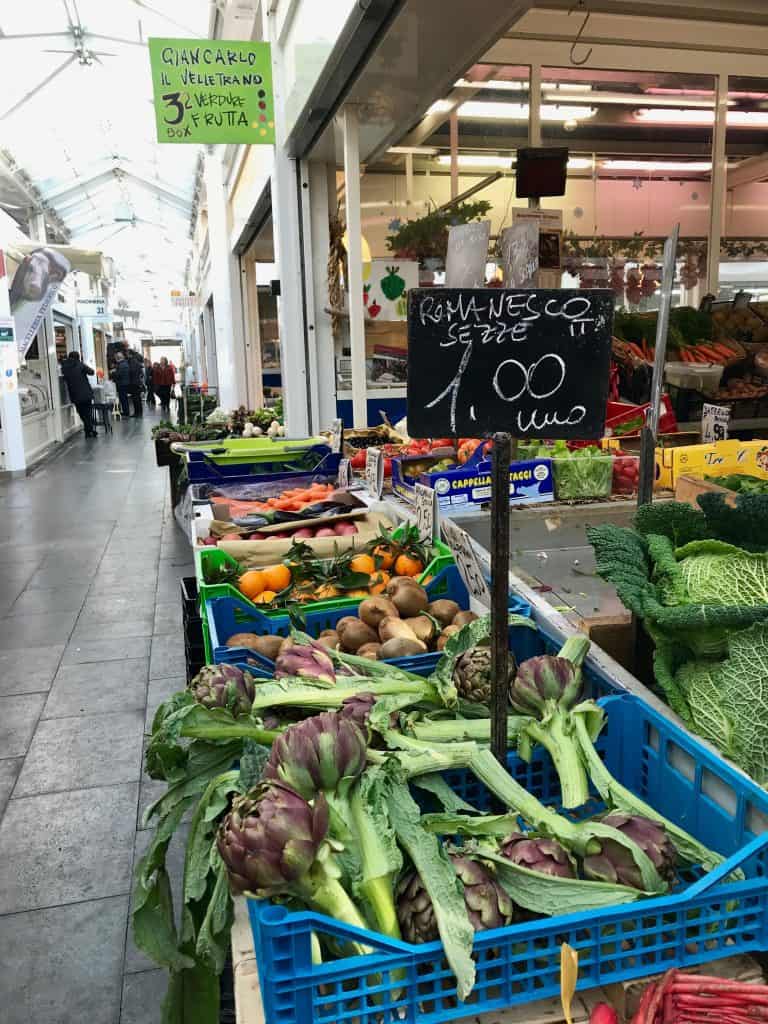 Be careful with tomato sauce as it's commonly made with bacon, or bones in the broth. Pesto is almost always made with cheese. Spaghetti aglio is a simple dressing of olive oil, garlic, and red chili that never fails to be drool-worthy over pasta. There's always truffle oil!
There will almost always be a vegan-friendly bruschetta available—just be sure to avoid those served with prosciutto. Vegan bruschetta can be a life-saver at Italian happy hour buffets known as aperitivos. Order Pomodoro to have your toasted garlic bread topped with tomatoes or cream di olive for olive tapenade (it's dairy-free).
Italians put a lot of love into tending their gardens, and there are almost always fresh vegetables in season. Ask your server for the veggie of the moment, such as rapini (broccoli rabe), marinated artichoke, Cicoria e patate (chicory and potatoes), and flori di zucca frita (fried pumpkin flowers). Or order verdue grigliate, which are grilled vegetables.
Beans and mushrooms are also widely available. Fave e cicoria is a fava bean purée with chicory. Pasta e fagioli is a veggie stew with beans.
It may be hard to find plant-milks in some Italian villages but do as the Italians do and go for an espresso. Finding vegan desserts in Italy can be a bit challenging, but most gelaterias will have a few water-based fruit flavors.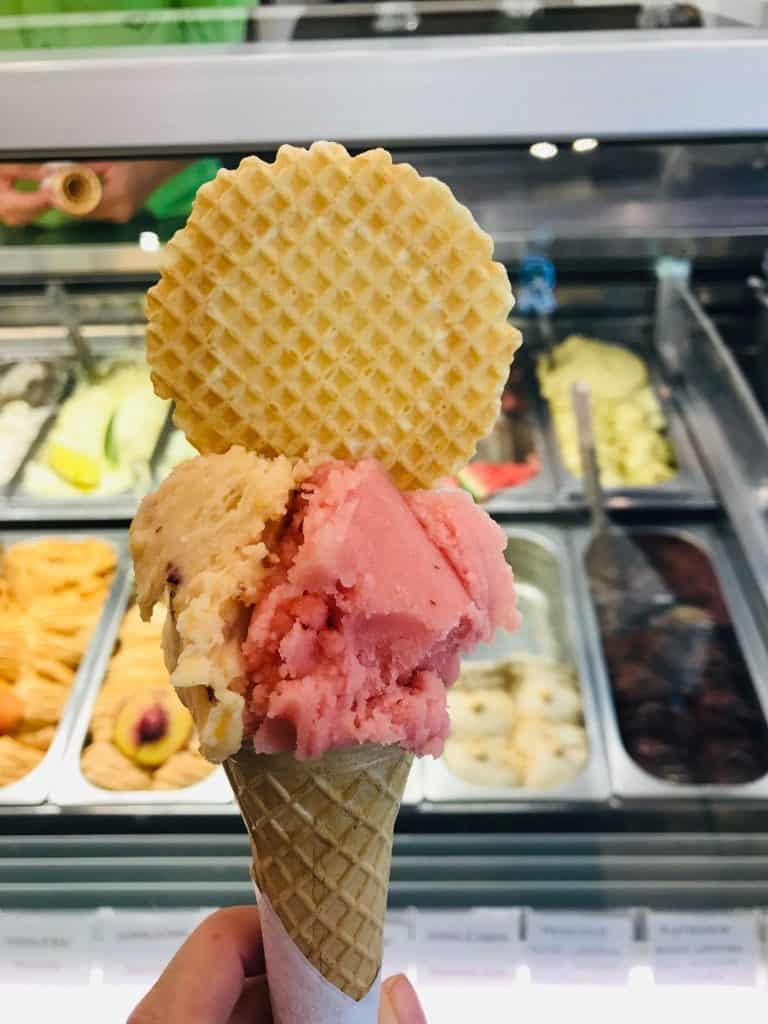 Where to Eat
If you're in Rome for a Fat Tire Tour, you won't want to miss Il Margutta, the oldest vegetarian restaurant in Rome. The traditional trattoria Rifugio Romano has plenty of veganized dishes, including carbonara and vodka sauces and vegan cheese pizza. A typical Roman dish that's vegan if not prepared with anchovies is pasta e ceci—a soup dish with pasta and chickpeas. If it's the right season, you'd be remiss not to try a Romanesco artichoke deep-fried in olive oil and seasoned with salt and lemon.
Florence has no shortage of vegan-friendly restaurants. Head to Il Vegano for vegan chocolate croissants or Universo Vegano that's an Italian chain of vegan fast-food where you'll find plenty of pastas and desserts. At Mr. Pizza, you can get vegan cheese. If you're planning to explore nearby beautiful medieval villages in Tuscany, pay a visit to Vegan Agrivilla near San Gimignano and Fattoria San Martino in Montepulciano. Bologna is a must-visit foodie city, just a 40-minute train ride away from Florence, and has many vegan-friendly restaurants including Un'altra Idea and Botanica Lab.
In Milan, you can have vegan Italian food at GhEA, which serves typical local dishes, Joia, which is the first vegetarian restaurant in Europe to be given a Michelin star, or at Gelateria di Porta Romana where you can find vegan whipped cream on top of your vegan gelato.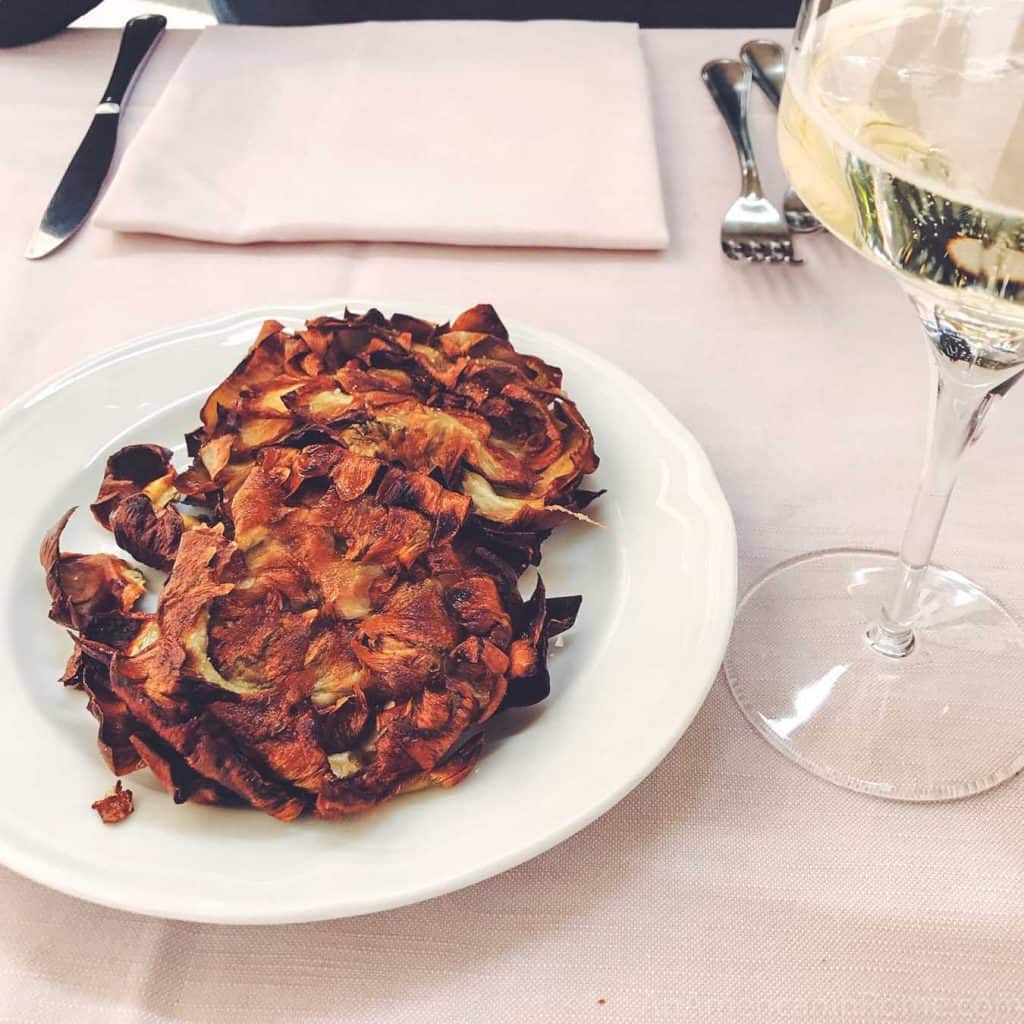 Book Vegan Food Experiences in Italy
The best way to get to know a culture is through its food. Booking a vegan food tour or cooking class during your first few days in Italy will enhance your experience as you'll learn about the local dishes that can be adapted for a plant-based diet and the proper Italian terms to use when ordering your meal to ensure your dish is vegan. There's a vegan pasta-making class in Rome, and there are vegan wine tours in Florence.
Related Links:
[maxbutton id="1″ url="https://www.fattiretours.com/italy" text="Join Fat Tire Tours in Italy!" ]