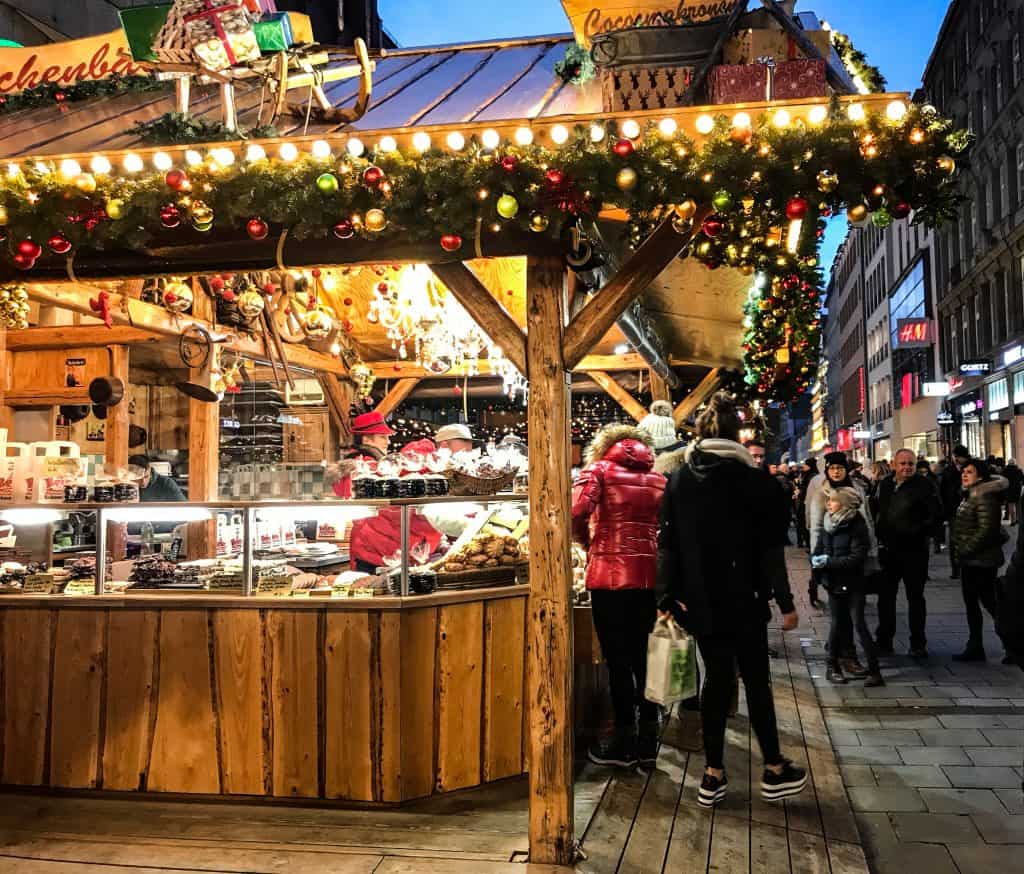 How to Spend Christmas in Munich
Christmas in Munich is like stepping into a festive fairytale.
Perhaps you've decided to spend the holiday abroad (maybe Rome for Christmas?). While Italy is, in fact, a popular option, if you venture to Munich for the holiday season, you'll find some of the best Christmas markets in the world and most festive foods in the country.
Munich is the capital city of Bavaria, and it's home to 1.4 million people. It's further north than any major U.S. city, so you can certainly expect some chilly temps if you travel here in winter. But don't let that deter you! Munich's Christmas magic is renowned, and the ebullient cheer found here will ensure you enjoy a delightful holiday.
Wander Through the Christmas Markets
German Christmas markets will have you feeling all warm and cozy, no matter how low the temperature dips at night. In Munich, you'll discover some of the best markets near churches, throughout the Munich Old Town neighborhood, and lining various major streets as well. Here, you can knock out all your Christmas shopping in one go, and purchase some memorable souvenirs for yourself as well.
One of the most famous of all the city's Christmas markets is the Christmas Market on Marienplatz. This centuries-old market, which had its beginnings in the 1600s, is a fresh mix of old and new – keeping to older Bavarian traditions and also presenting a wide range of new shopping items, and more. An enormous lit-up Christmas tree looks over the Marienplatz market, which is open from November 27 to Christmas Eve. Every evening, church music is performed at 5:30pm from the Town Hall Balcony.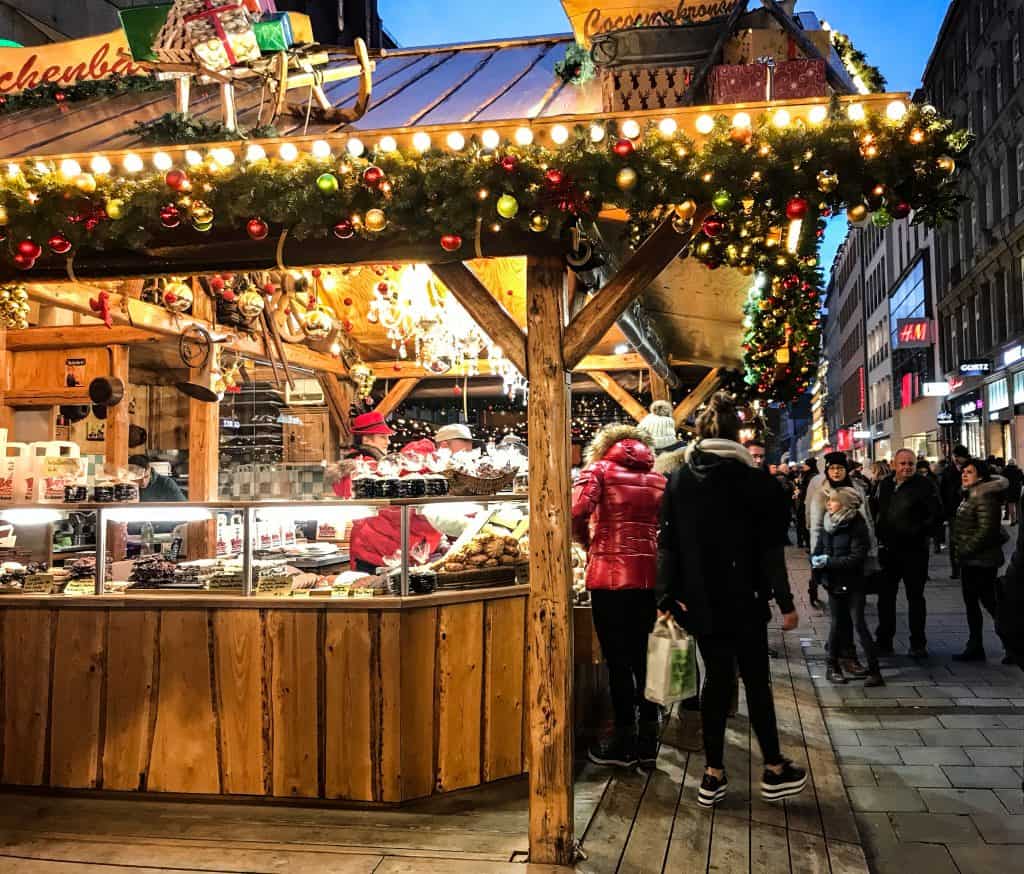 Test Your Skills on the Ice Rink
If you've had your fill of festive fare for the day, don't worry – there's no shortage of Munich nightlife options, either. (You can brush up on how to order a beer in German before you hit the town.) One of my favorite winter activities is going ice skating. In Munich, Barvarians take to the ice with ease and grace on the multiple rinks that are found throughout the city.
The only hard part will be choosing which rink to grace your Olympic-caliber skills (wishful thinking?) with. Arguably the best rink (and inarguably Munich's largest rink) is Munich Ice Magic. With a name like that, how can you resist?
Explore the Tollwood Winter Festival
Okay, so it's no longer Oktoberfest, but that doesn't mean that Oktoberfest's expansive and festive fairgrounds are laying dormant and going to waste! It's widely known that Germans are masters of efficiency; thus, Bavarians make efficient use of space available and have erected a beautiful winter fest, Tollwood Winter Festival, on the Oktoberfest grounds.
Here, you'll also find a Christmas market, but with a more international flair, with food from all over the world. Tollwood's huge range of cultural events, music, circus performances, theater shows, and more, make this a do-not-miss mainstay at Christmastime. The market at Tollwood Winter Festival is open from late November to late December. This winter smorgasbord is free to enter, so bring your friends and family along for the ride.
(In the area over New Year's Eve? Tollwood hosts an epic NYE party, beginning at 7pm on December 31. Dancing and Bavarian beer will be in no short supply.)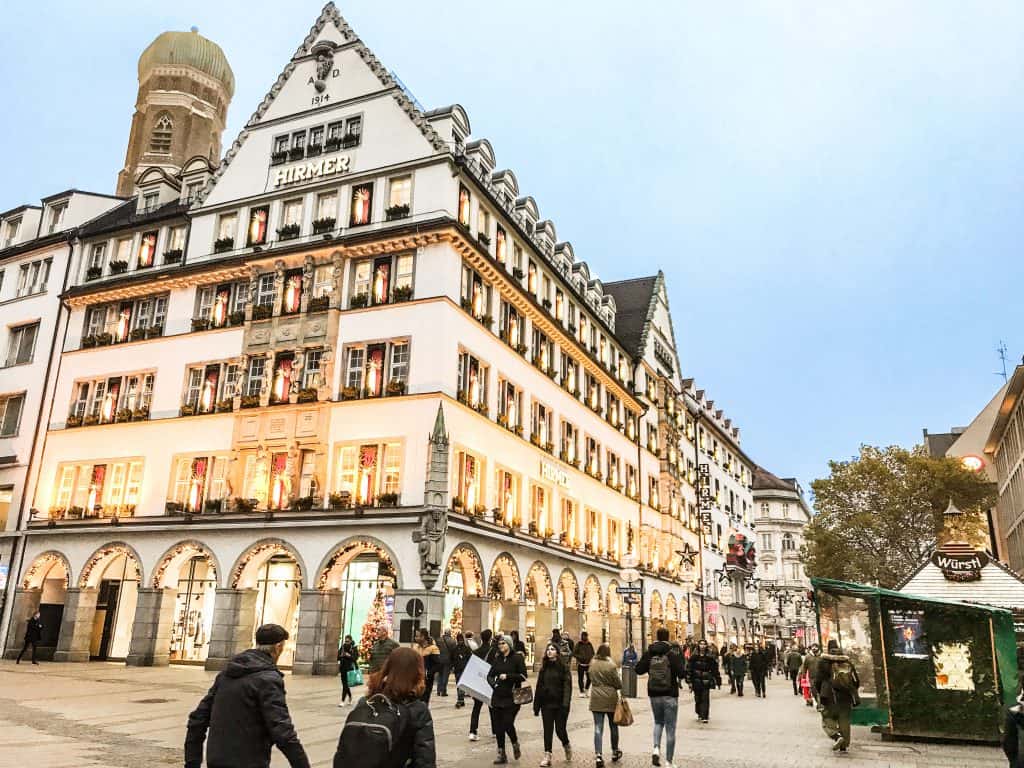 Step into the Christmas Village at the Royal Residence
You may not be Duchess Meghan or Prince Harry, but you can certainly pretend to be a royal for a day when you visit the Munich Royal Residence (the former palace of the Wittelsbach monarchs of Bavaria), where there's a charming Christmas village, complete with Santa Clause. Hailed as "a delight" by visitors, many note that the Christmas Village at "Residenz" is a great spot to check out if you have children in tow.
Savor Holiday Eats and Treats
 For a German Christmas specialty, indulge in some tasty Marzipan (made from almonds and sugar or honey), gingerbread cookies ("Lebkuchen"), and "glow wine" ("Glühwein"), which is akin to an English mulled wine.
And of course, German beer is a must in Munich. Just make sure you know how to say "beer" in German before you go!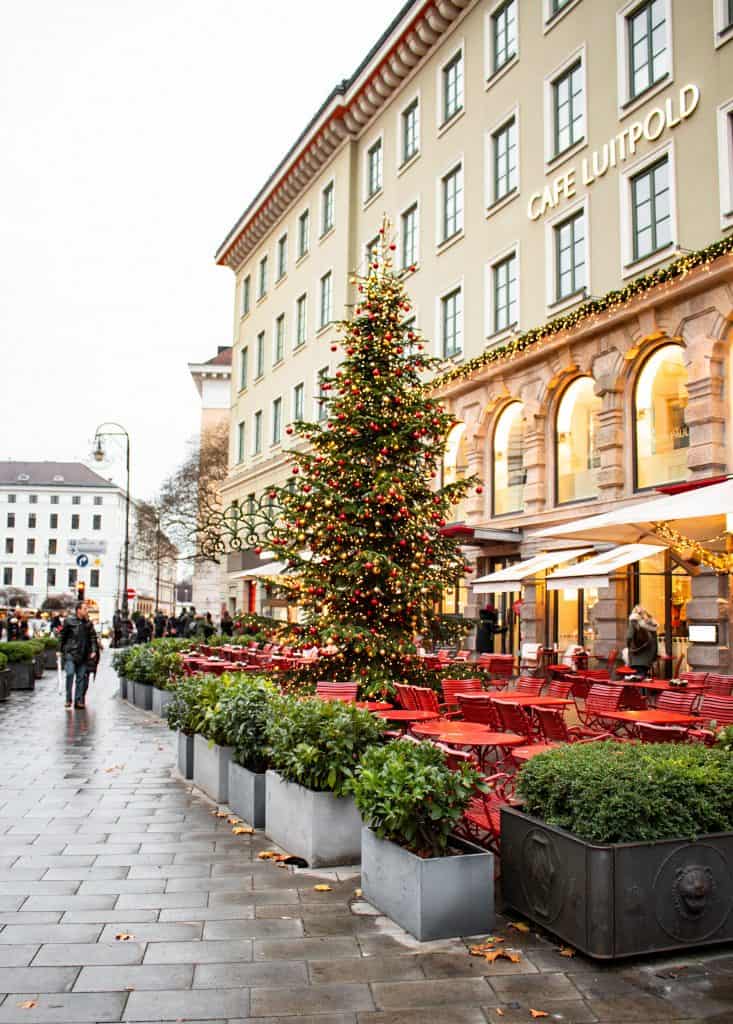 Discover German Christmas Traditions
German culture is much like many other Western cultures, but there are some cultural differences to be aware of before you go. And, of course, as is true of every culture, Germany has its own holiday traditions. Before you head to Munich, you may want to have some of these Christmas traditions in mind, so that you can spot them when you go, and more fully immerse yourself in Bavarian culture.
The German Advent Calendar (or, "Adventskalendar") is a popular holiday tradition, much like the Advent Calendar tradition that exists across the pond. At shops and markets in Munich during the holiday season, you'll find these little calendars (which often have chocolate inside!), available for purchase. This is a wonderful authentic souvenir to take home, especially for little ones.
In Southern Bavaria exists a very unusual Christmastime tradition called Krampus Night (or, "Krampusnacht"). Dating back centuries, this celebration involves Krampus (a terrifying combo of "half-goat and half-demon") punishing misbehaving children on December 5. (This is in contrast to St. Nicholas Day on December 6, when children who have been good receive treats and presents.) Krampus delivers coal to naughty children.
Whether you've been naughty or nice, whether you'll be getting a visit from Krampus or St. Nick this year, you will undoubtedly have a festive time over the Christmas holidays in Munich, one of the most seasonally magical places on Earth.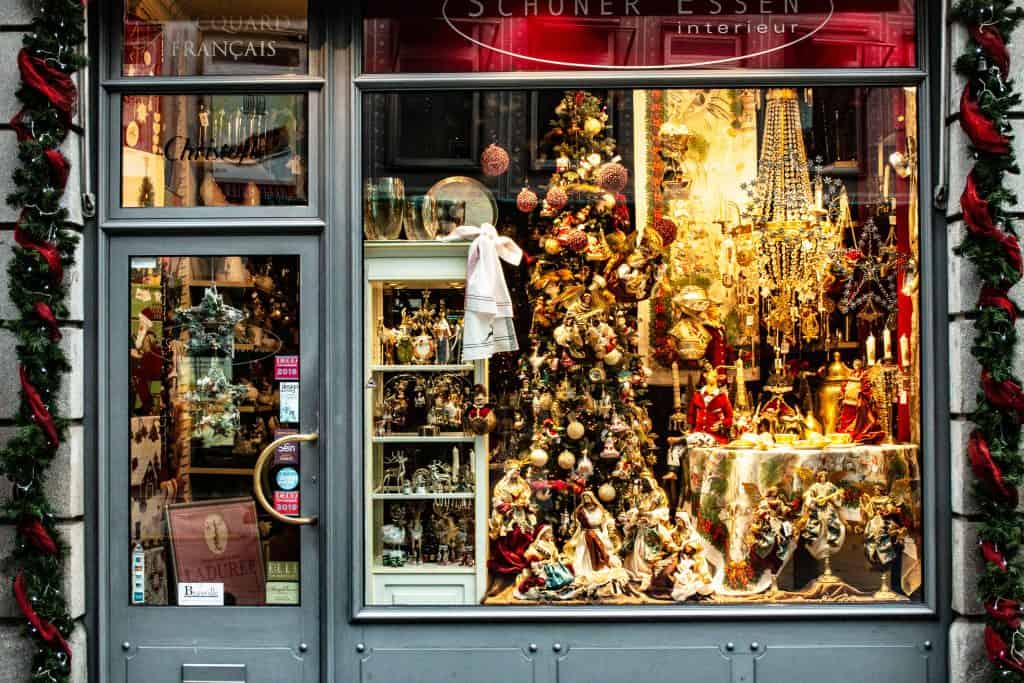 Related links:
[maxbutton id="1″ url="https://www.fattiretours.com/munich" text="Join Fat Tire Tours in Munich!" ]