If you are coming to Italy, it might be on your agenda to learn a few key phrases for getting around. I am sure that you can find the basics with the plethora of travel guides out there with phrases like "va bene" and "quanta costa."
Here are the 10 food-related phrases you can't do without during your next trip to Italy:
BREAKFAST
Un caffe, per favore (One coffee, please)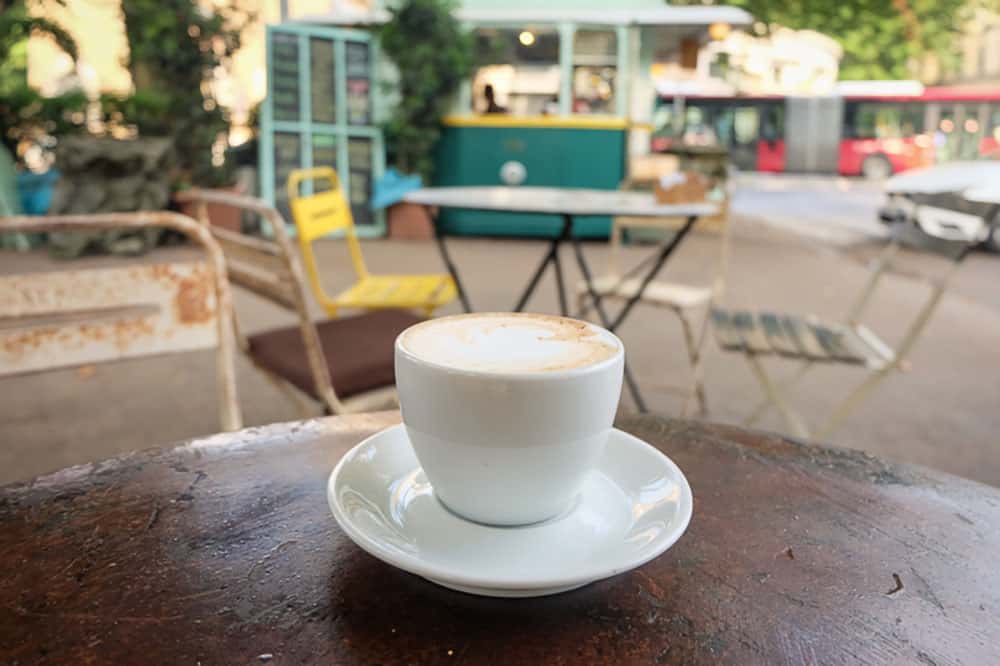 Please note that this is a potent single shot of espresso. If I had a dime for every time I witnessed a disappointed patron ordering a caffe and probably expecting a big mug of coffee, well, I'd have enough for an Italian coffee.
Un cornetto, per piacere
(One brioche/croissant, please)
Usually, Italians have a small pastry "croissant" with coffee. And in Rome, this is called a "cornetto," which means a little cone. But the rest of Italy generally calls a croissant a "brioche." This way, you'll at least sound like you've got some regional terms under your belt.
LUNCH
Posso ordinare un panino con….prosciutto/mortadella/mozzarella (May I order a sandwich with…)
Again, Italians generally have simple lunches like a sandwich with cured meat and an aged cheese or a veggie with fresh mozzarella. When in Italy, eat as the locals do! Please save yourself a foodie lesson and do not ask for mayo or mustard. Italian food is flavorful enough without the need of those sauces!
Acqua naturale (or "gassata"), grazie. (Natural (or sparkling) water, thank you!)
Be aware that you will be charged for water (no free tap water here, folks!) and it comes either natural or sparkling. Unless you would like to avoid the nonsense and just have wine with lunch. The Italians won't judge you, we promise!
DINNER
Possiamo prenotare una tavola per (due, tre, quattro, etc?) per cena? (May we reserve a table for (two, three, four, etc.) for dinner?)
Usually, the good restaurants require a reservation for dinner. We highly advise you call the restaurant that your travel research (or tour guide) has recommended, in advance of going so you can guarantee a seat.
Possiamo vedere la carta dei vini, per cortesia? (May we see the wine list, please?)
This is essential.
Vorrei (or vorremmo, if in a group) avere il vino rosso (bianco) della casa. (I (or we) would like to have the house red (or white) wine.)
This is a surefire bet to get the best value wine. And considering the cost (on average 6 euro a liter!) the quality will be pretty decent compared to any house wine you may encounter outside of Italy. (Okay, well maybe not places like France, but I mean the UK, the US, etc.). Don't forget to specify the size: un litro, mezzo litro (half liter) or un quarto litro (a quarter of a liter.) You'll probably only need to learn "un litro." Right?
DESSERT
Quali sono i dolci speciali della casa? (What are the in-house specialty desserts?)
This will usually guarantee a freshly-made, in-house-made dessert. Not just some confection-made, pre-packaged, thawed-out "tiramisu." Be willing to try local, seasonal specialties when approaching an in-house dessert of the day.
And the crucial pairing for any dessert….
Sarebbe possibile aggiungere un po' di gelato? (Would it be possible to please add some gelato?)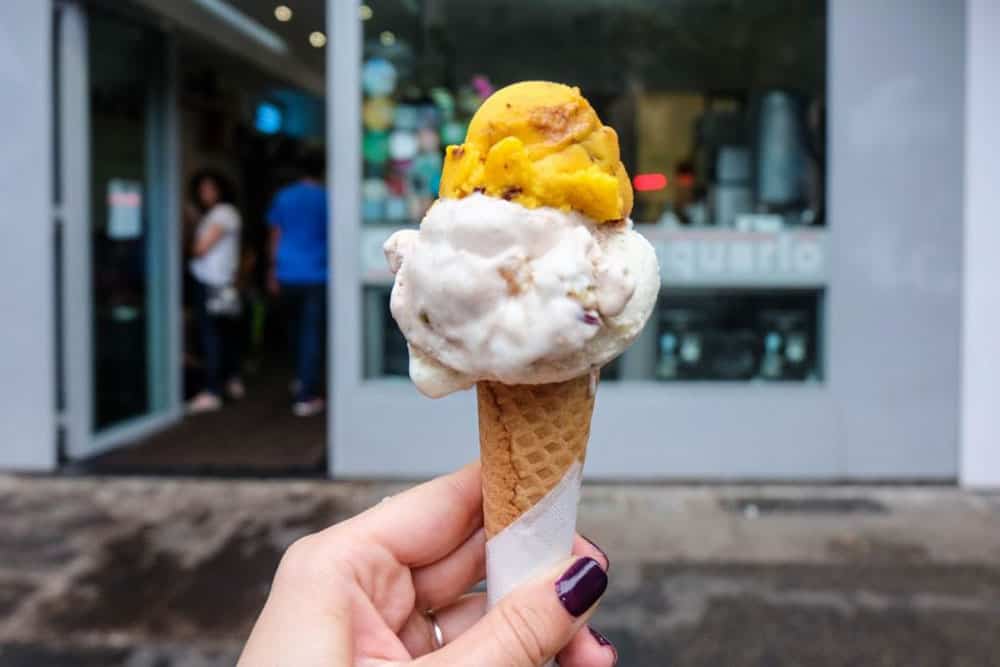 Okay, that one I threw in for fun!
Complimenti allo chef! (Kudos to the chef!)
If you feel that your chef did a fantastic job on your dining experience, don't forget to express it! Let your server know to send the chef your "complimenti."
Planning a trip to Italy? Consider taking a Food Tour! We organize tours for foodies in Milan, Florence, and Rome! It is the best way to orient yourself with the new city you are about to fall in love with! Plus, our guides can give you the best tips on where to continue your food and drink quest and apply these phrases.