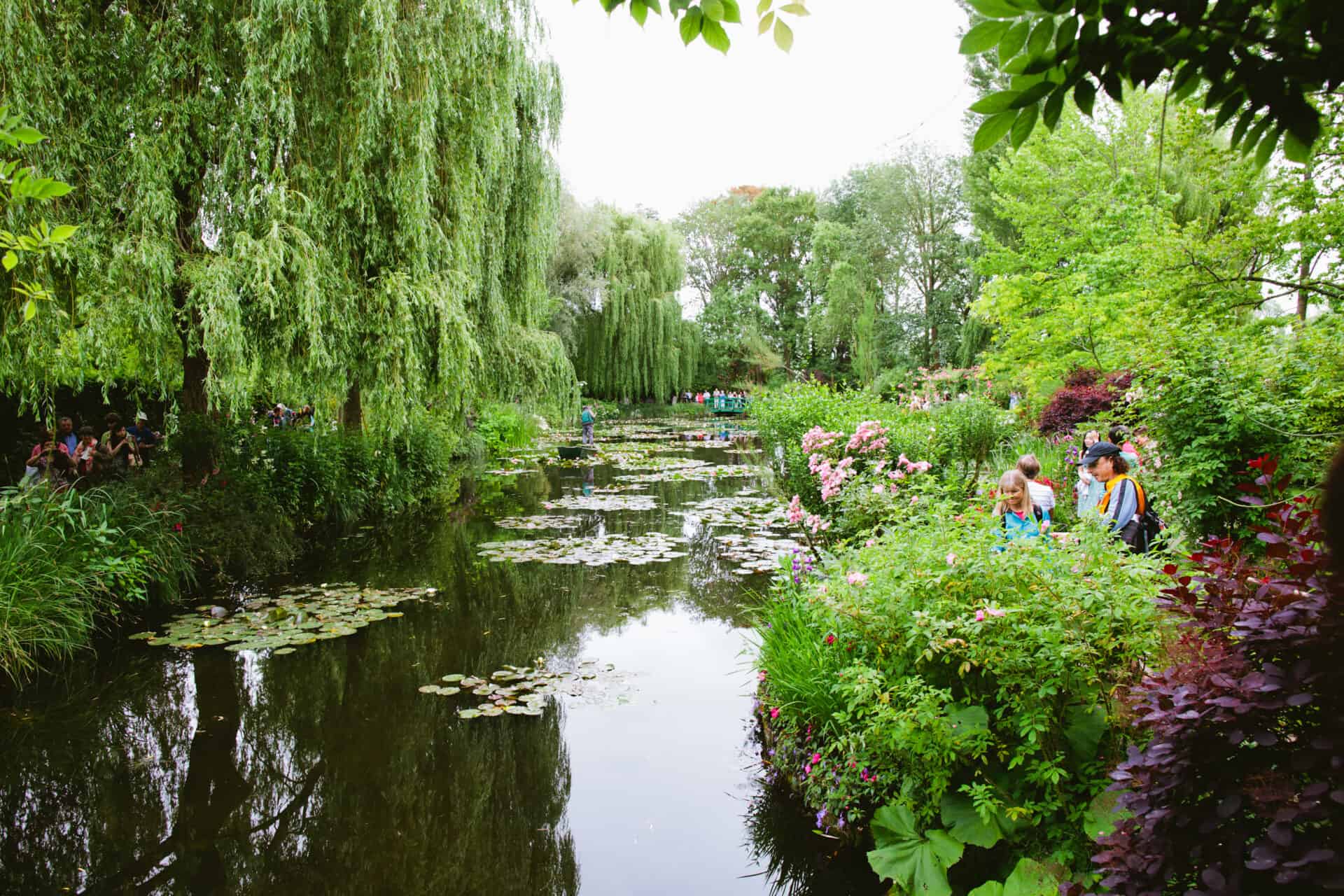 The Best Day Trips From Paris – Our Top Picks
Paris is, without a doubt, one of the most enchanting and striking cities in the world. Despite the plethora of sights to see within the city walls, however, there are tons of goodies hiding just outside its limits. Nestled just a short train ride away are sculpted gardens, castles and other delights to explore, for that moment when you need a break from the city's hustle and bustle.
Monet's Gardens at Giverny
Giverny is nothing short of breathtaking – and so it should be. It was, after all, the inspiration for French impressionist painter Claude Monet's famous water lily series. Just an hour outside of Paris, Monet's gardens are separated into two parts – the "Clos Normand" is filled with climbing rose vines, colorful flowerbeds and fruit trees, while in the Water Garden, you'll find the famously painted Japanese bridge, weeping willows and ponds filled with budding water lilies that personified Monet's impressionist brushstrokes. The gardens are closed for five months during the winter.
Make sure to get the most out of Monet's amazing gardens: join us on a bike tour through Giverny to gain full appreciation of this magical spot's origins and present-day existence, enjoy a picnic lunch in the gorgeous environs, and get some fresh air!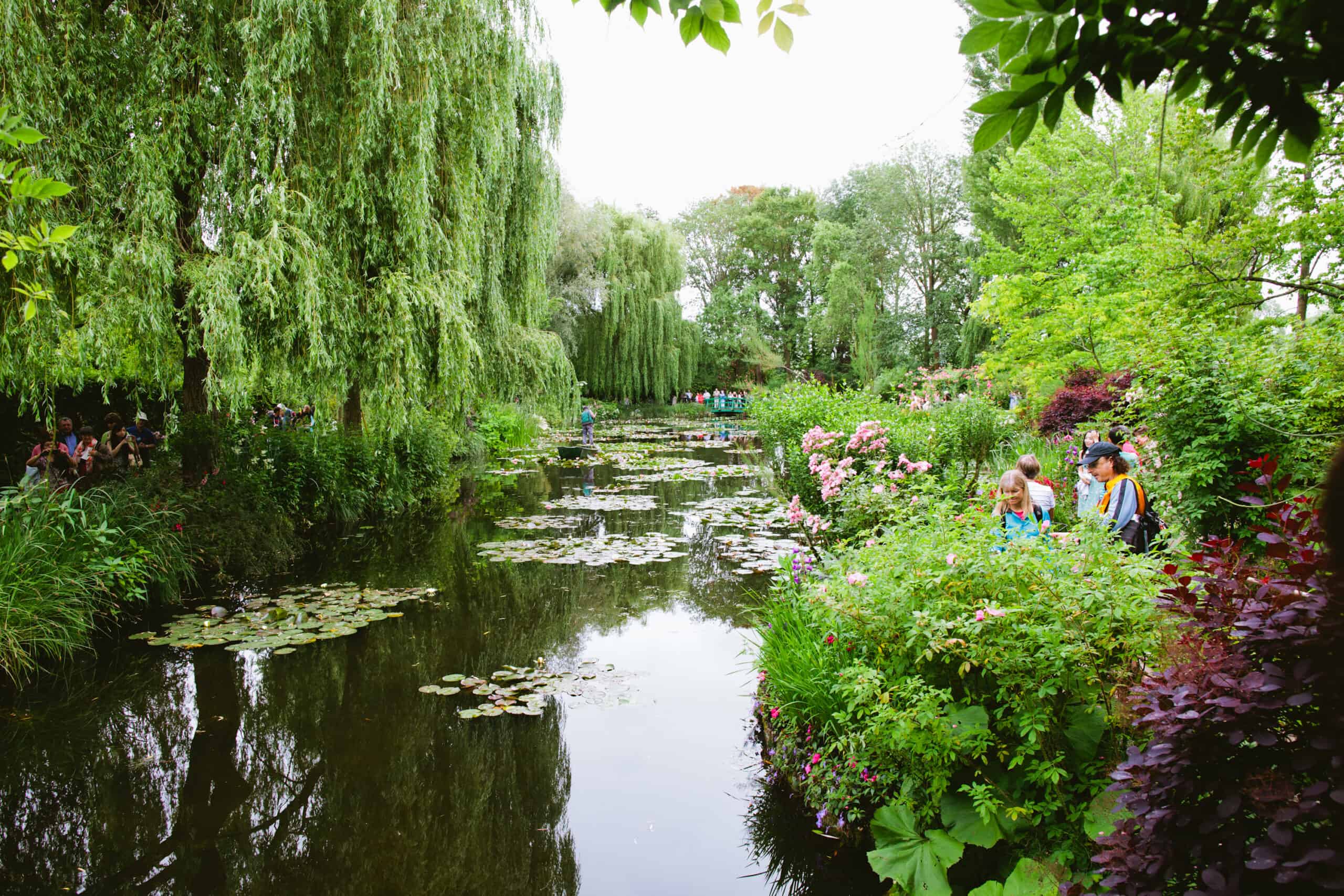 Chateau de Versailles
The Versailles Palace is a must-see if you're coming to Paris, and represents the decadent pinnacle of France's royal past. Once the hub of the country's political and royal powers, Versailles' opulent palace and surrounding gardens are a feast for the eyes. The estate's flawlessly trimmed hedges, lavish flower gardens and decadent fountains are a product of landscape great Andre le Notre, and contributed to Versailles being named a UNESCO World Heritage Site in 1979. Inside the palace are 700 rooms filled with paintings and furniture literally fit for a king. In 1661, Louis XIV – dubbed the Sun King – moved the royal court to Versailles, where it remained until revolutionaries stormed the palace in 1789, marking the beginning of the French Revolution and the fall of the monarchy.
Versailles is too big a place to easily visit unguided – join us on one of our tours!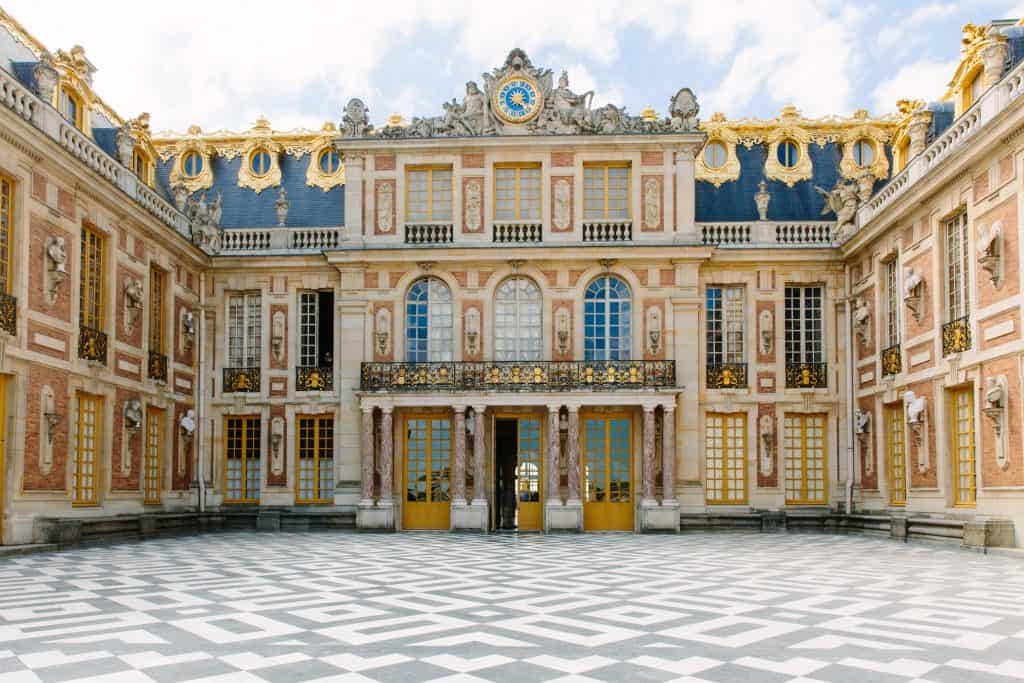 Auvers-Sur-Oise
There's no better way to step inside a Van Gogh painting than to visit this quaint village, just 30 kilometers outside Paris. The French painter Vincent Van Gogh moved to Auvers-sur-oise in 1890 to rest and recover from a period of depression, which resulted in him famously cutting off his left earlobe. The town is a veritable homage to the artist – with every step through the sleepy Auvers, you'll discover reproductions of his original paintings, which are posted next to the places Van Gogh used as subjects in his work. You can also visit the home in which the painter saw his last days and eat in the restaurant where he took his meals. At Auvers, French impressionism truly comes alive.
Chateau de Vaux-le-Vicomte
To the east of Paris is the magnificent Chateau de Vaux-le-Vicomte, dating back to the 17th century. The estate was owned by Nicolas Fouquet, Louis XIV's superintendent of finances, and designed by French landscape architect Andre le Notre. Le Notre went on to design the gardens at the iconic Chateau de Versailles, but before doing so, he created this impressive complex of woodlands, streams, fountains and intricately pruned shrubbery. The castle, standing at the head of the 1.5 kilometer-long estate, offers tours plus the history behind this little-known treasure.
Disneyland Paris
If the kids have had enough of Paris's museums and palaces, head to this massive resort comprising of two theme parks, shopping, a golf course and more. Disneyland Paris is the second Disney resort to open outside the United States after Tokyo, and offers entertainment and escape to children as well as adults.