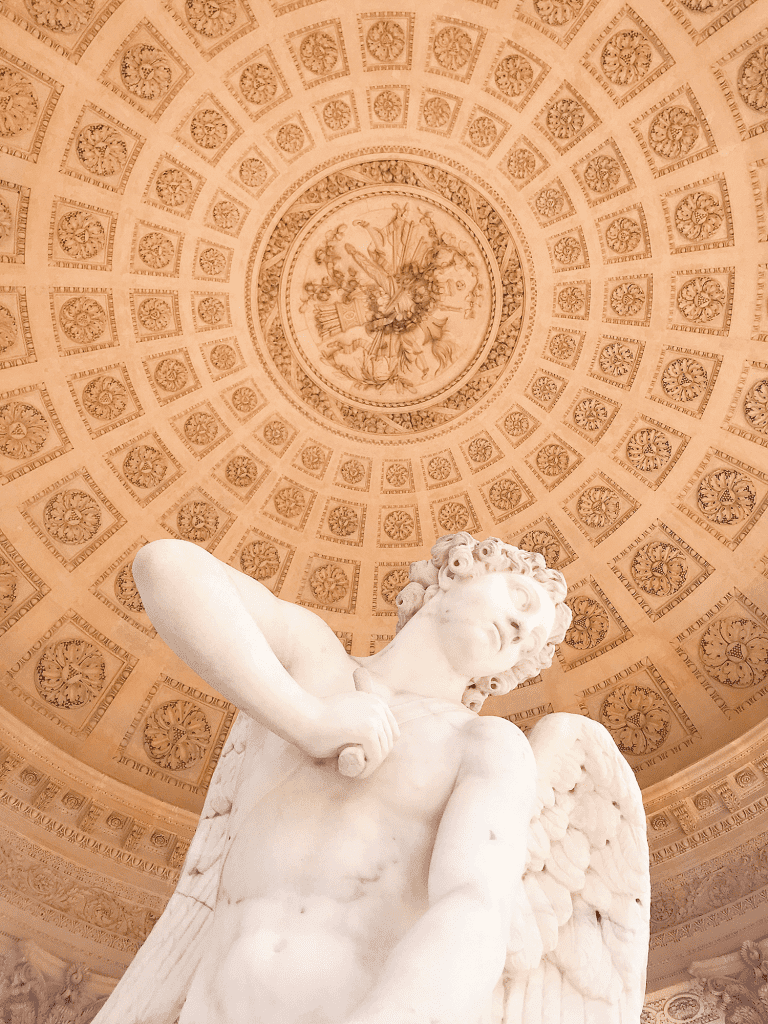 Fat Tire Tours Fan: Featuring Katie Dean on the Versailles Bike Tour
Q&A with Katie Dean x Fat Tire Tours
Bonjour.
Hi! Thanks for having me on the Fat Tire Tours blog! So excited to be here. 🙂
How did you pick the Versailles Bike Tour?
I'm a huge fan of using social media and Google when it comes to getting recommendations on anything I do so I actually posted on my IG stories and asking for recommendations of bike tours as well as searched organically on Google. In all three places Fat Tire Tours was recommended!
I was torn between doing the Versailles Bike Tour and the Monet Gardens Bike Tour because I had previously visited Versailles on another trip to France but in the end I went with the Versailles tour because I'm fascinated by Marie Antoinette. After watching the movie by Sofia Coppola numerous times, I just had to make another trip to explore the grounds. Plus I wanted all the inside details about the history of Versailles which I knew was a part of the tour!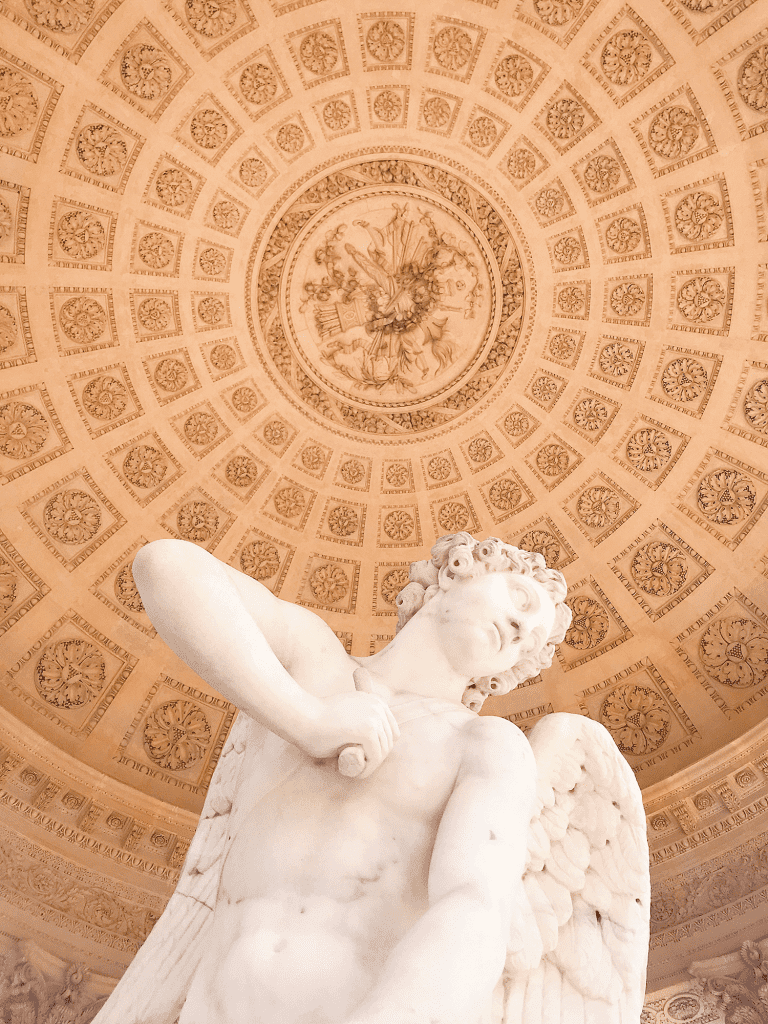 Anything stand out about Fat Tire Tours?
Yes! The biggest thing that stood out to me was how friendly my tour guide was. He was so energetic and lively when telling stories about the history of Versailles. Also, he was super well educated about the historical details. You could tell he loved his job as a guide and it made the whole experience so much fun.
I also liked how the tour was broken up into little segments. We would stop in one place and hear a story or two and then hop back on our bikes and ride off to another cool spot. I really felt like I saw so much of the grounds and learned so much.
The good stuff: Tell us about your picnic.
Ooooo! One of my favorite parts! So before we went into the grounds we stopped at an outdoor marketplace to pick up fresh goodies for our picnic. I loved meeting the locals at this market and tried to get each one of my picnic snacks from a different stand at the market. I picked up fresh strawberries and cherries, a baguette, cheese of course, a chocolate croissant and vanilla macarons. Can you tell I have a sweet tooth? It was all sooo yummy! For the fun of it, I also picked up a fresh bouquet of hydrangeas. They kept my bike basket looking pretty as we rode through the grounds and I laid them out for a special touch during our picnic.
We were super lucky to have a gorgeous day for the tour and during our picnic by the Grand Canal it was warm and sunny. I loved laying out my spread of goodies and relaxing by the water. I watched the ducks swim by … and shared my baguette with them, ha! It was lovely.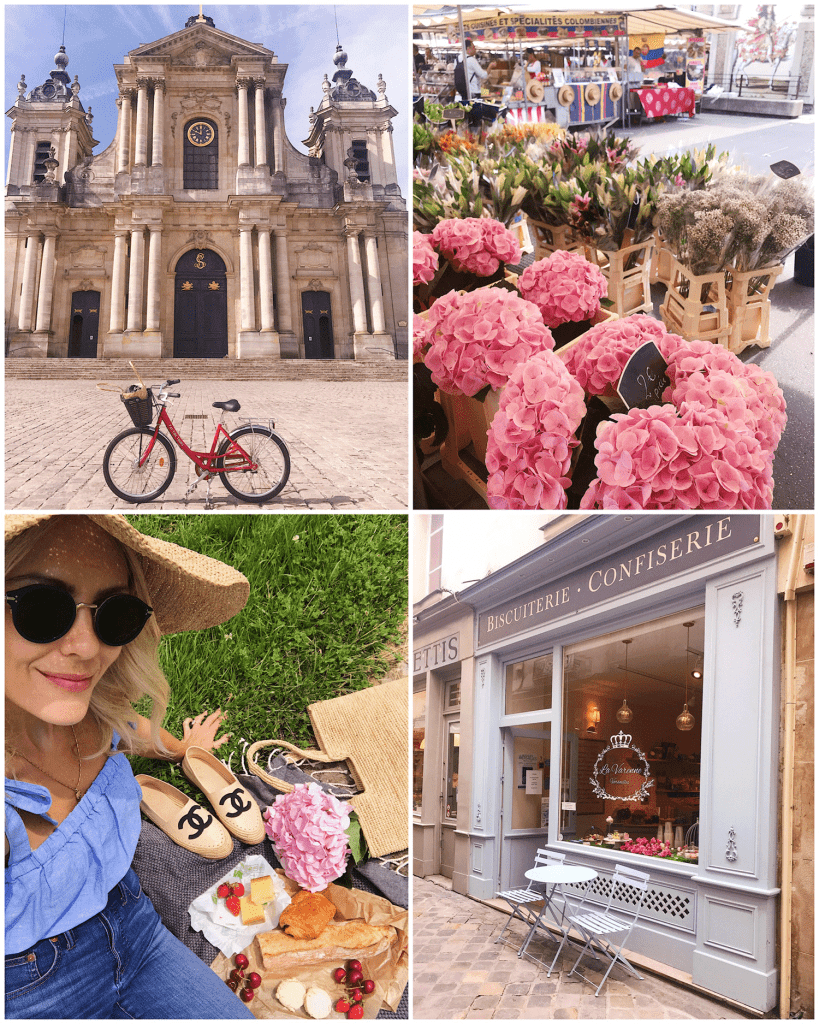 What was most memorable part of your day in Versailles?
For me the most memorable part was visiting the Petit Trianon, Marie Antoinette's private palace. I found it fascinating that she had her own private residence. My favorite room within the palace was a monochromatic pastel eggshell blue color. Everything was so ornate and gorgeous. I couldn't stop staring! I also loved that she had her own mini theater behind her palace. I remembered that in the Marie Antoinette movie they showed her in that theater performing in plays that she wrote and put on with her friends so it was very cool to see it in real life. She seemed like a very amusing person!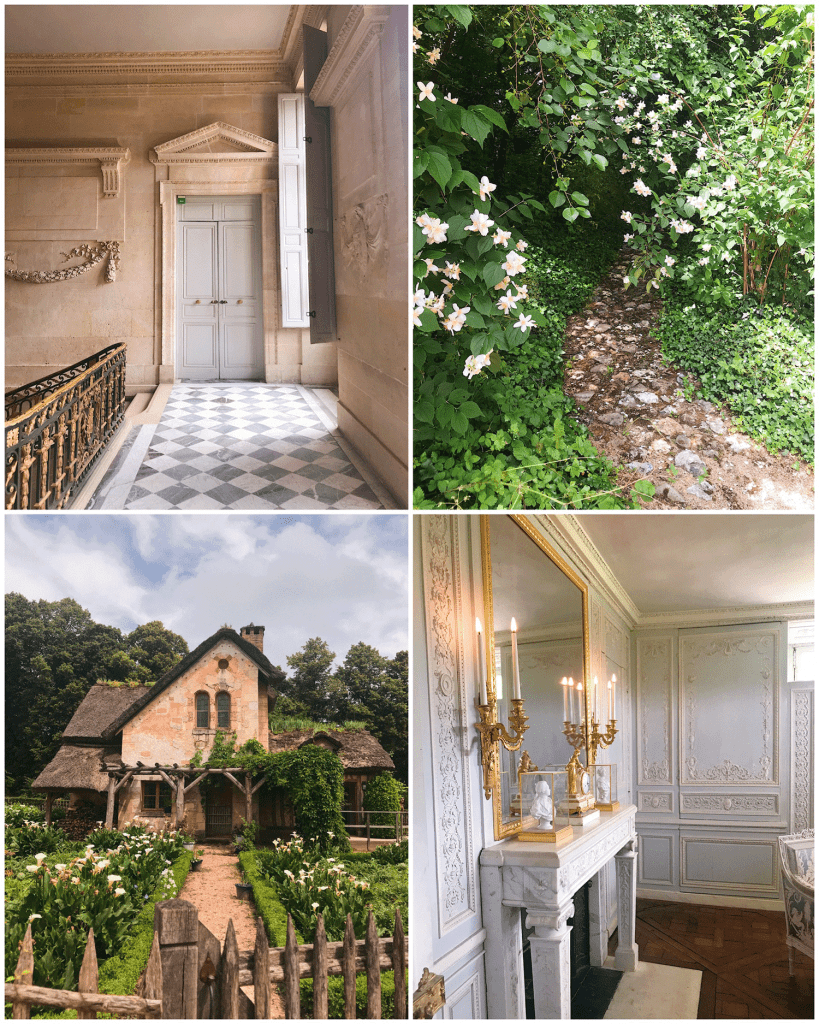 Bottom line: worth it, and why?
100% without a doubt, worth every penny. I honestly wouldn't even bother going back if I didn't take a tour because it is so much more interesting to have a designated guide giving you the inside details on the history and showing you parts of the grounds that you probably would never know were there. It was fascinating and so much fun!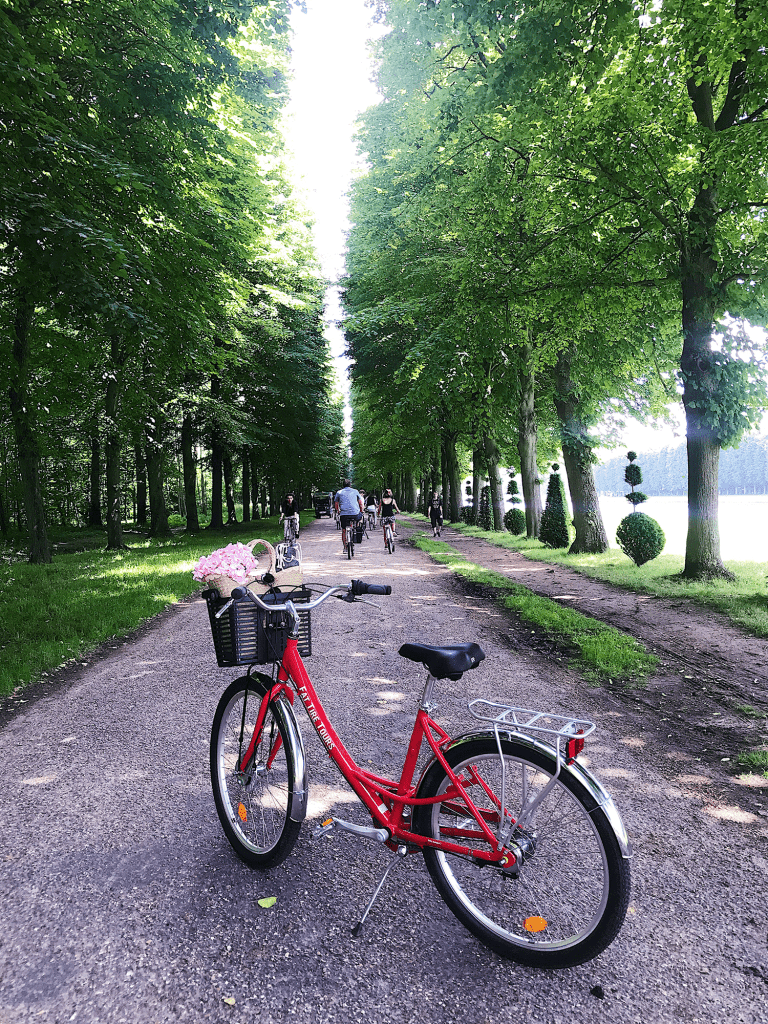 Sounds like you were on an amazing trip from the sounds of your honeymoon travel guide. What's another activity that you and your husband loved?
Yes! We had such a fun honeymoon! In Paris I'd say my favorite activity had to be eating – ha! But seriously. If I had to give you my top three places to eat while there I would say:
Du Pain et des Idées for the best croissants of your life – grab these and go sit on the Seine River where you can eat until your hearts desire while you watch the boats float by.
Ob-La-Di for amazing oat milk lattes and the best banana bread you'll ever eat
Café Charlot for a classic Parisian night, sitting outside people watching and having a glass of wine. I had the burger and LOVED it.
As an extra: we also loved eating at Le Servan
We also took a pastry making class with The Parisian Kitchen and it was amazing! We made fresh raspberry macarons and an insanely yummy chocolate soufflé. Highly recommend that too!
Feel free to message me over Instagram if you need any other recommendations!
xo, Katie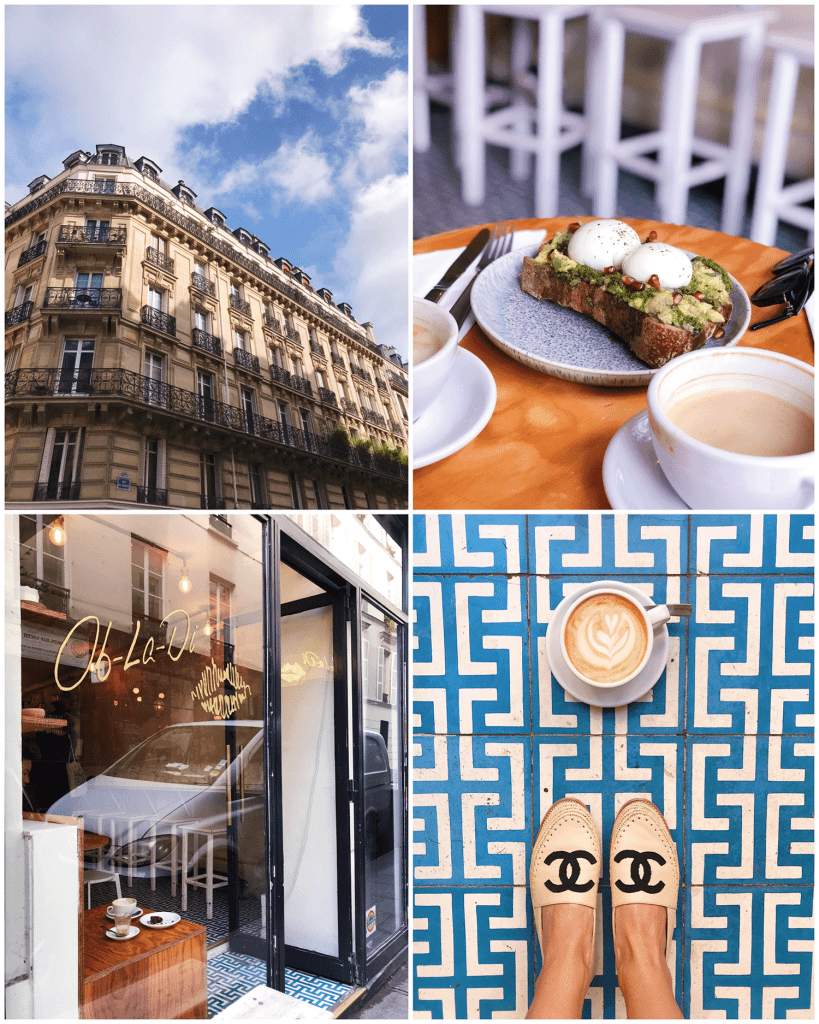 Merci beaucoup, Katie!
Thank you!!
Katie spends most of her time traveling between San Francisco and Los Angeles while she designs and runs her eponymous jewelry line, Katie Dean Jewelry which is all handmade in Los Angeles, California. Check out her dainty, feminine pieces at www.katiedeanjewelry.com and follow along with her day to day adventures on Instagram at @katiedeanjewelry!