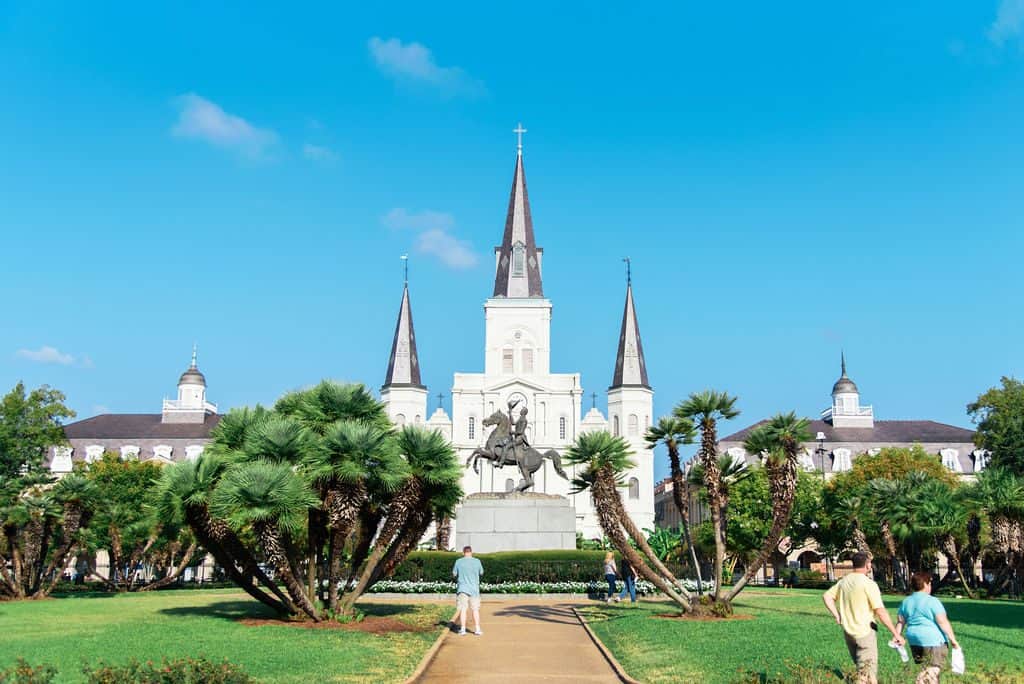 Fat Tire Tours' Best of New Orleans
In our "Best of" city series, the Fat Tire Tours Brand Ambassadors will lead you around their beloved cities via some insider tips and noteworthy "best" spots!
Quick Links to New Orleans' Best… Hotels | Restaurants | Bars | Coffee | Tours | Attractions
---
Hotels
Catahoula Hotel: A boutique hotel full of stylish interior design and plenty of Instagram-able outdoor spaces. Be sure to try its bar, which is an ode to Peruvian cocktail culture. This hotel is a 15-minute walk to the French Quarter.
Pontchartrain Hotel: This high-rise hotel in the Garden District was named Condé Nast's Number 1 hotel in New Orleans last year. And it's no wonder—it's gorgeously designed and home to four restaurants and bars, including arguably the best rooftop bar in the entire city. Another bonus: It's located right on the streetcar route.
Hotel Monteleone: This luxe hotel is right in the heart of the French Quarter. Don't miss its famous Carousel Bar, a 25-seat rotating merry-go-round surrounding a bar. Don't worry—it spins slowly!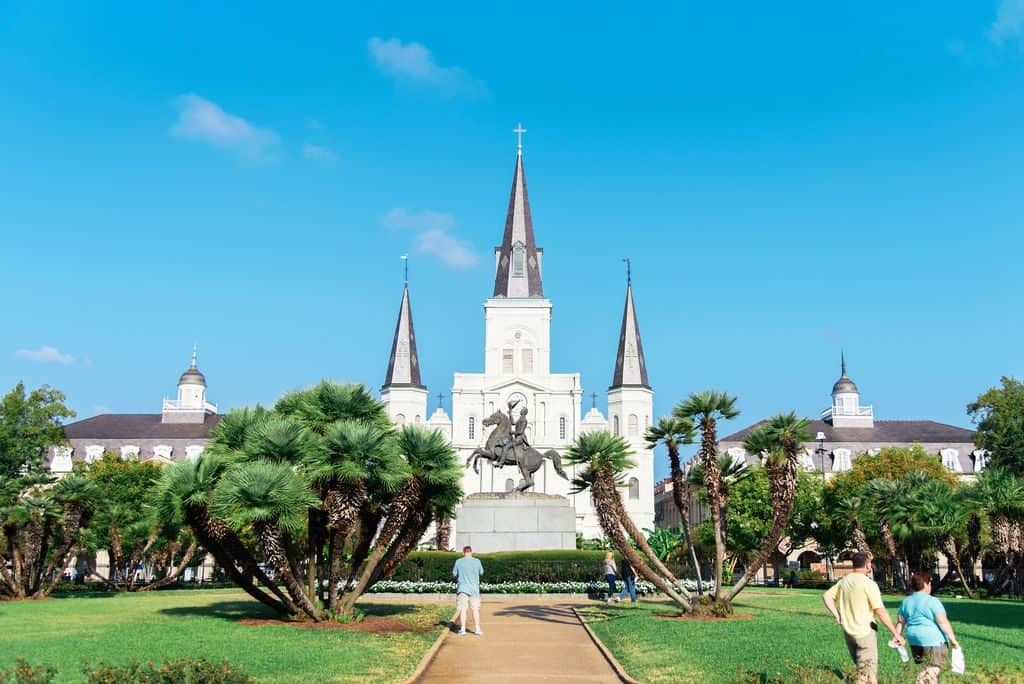 Columns Hotel: This historic Italianate house has been converted into a charming hotel. It's located on St. Charles Avenue in the Garden District—a gorgeous neighborhood, and also right in the center of the Mardi Gras season parade action.
Ace Hotel: This might be a hotel, but it's cool enough that locals can't get enough of it either. The gorgeous hotel is home to one of the city's most picturesque rooftop bars and pools, a music venue, and two delicious restaurants. Best of all, it's a 10-minute walk to the French Quarter.
Restaurants
Commander's Palace: Possibly New Orleans' most iconic restaurant is this regal eatery housed inside a Garden District mansion. The fare is classic New Orleans—Cajun and Creole—and it has helped shape many famous chefs' careers, including Emeril Lagasse. Pro tip: Go for weekday lunch, when the food is a little cheaper and the restaurant offers 25-cent martinis.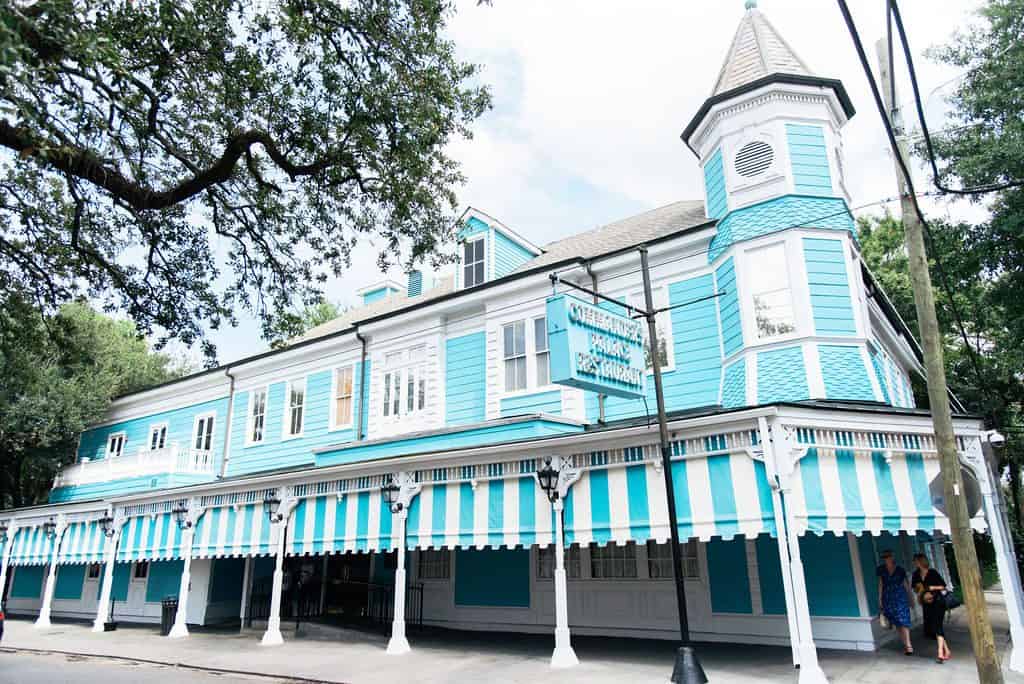 Compere Lapin: Top Chef fans likely remember Nina Compton, one of the most brilliant competitors of the show's New Orleans season. Compton was so inspired by New Orleans cuisine after the show that she decided to move to New Orleans and open her own restaurant in the hip Warehouse District. Her inventive Caribbean-Creole menu is stunning, and it's earned her some serious attention—most recently from the James Beard Foundation, which named her the Best Chef in the South.
Galatoire's: There are lots of Old School, upscale New Orleans restaurants, but this one stands out. The French-Creole menu is mostly seafood-based, but you can't go wrong with anything. From appetizer to entree to dessert, every plate is better than the last.
Coop's Place: Cajun-Creole comfort food and pasta in the French Quarter. It's been featured on several TV shows, so now there is almost always a line to score a table. But if you're not in a rush, this is a great spot to try NOLA staples like shrimp creole, jambalaya and fried chicken.
Turkey & the Wolf: Bon Appetit named this humble sandwich shop the best new restaurant in the entire country in 2017. These are the sandwiches your mom made you as a kid but better, all served in a whimsical, '90s-style cafeteria setting. Save room for dessert—the soft serve with tahini and date molasses is a must-try.
Bars
Pat O'Brien's: The quintessential place to order a potent New Orleans Hurricane and sway to the tunes of the dueling pianos. One of Bourbon Street's most fun (and relatively wholesome!) experiences.
Cure: Probably New Orleans' most famous craft cocktail bar, Cure serves drinks so good they won a 2018 James Beard Award.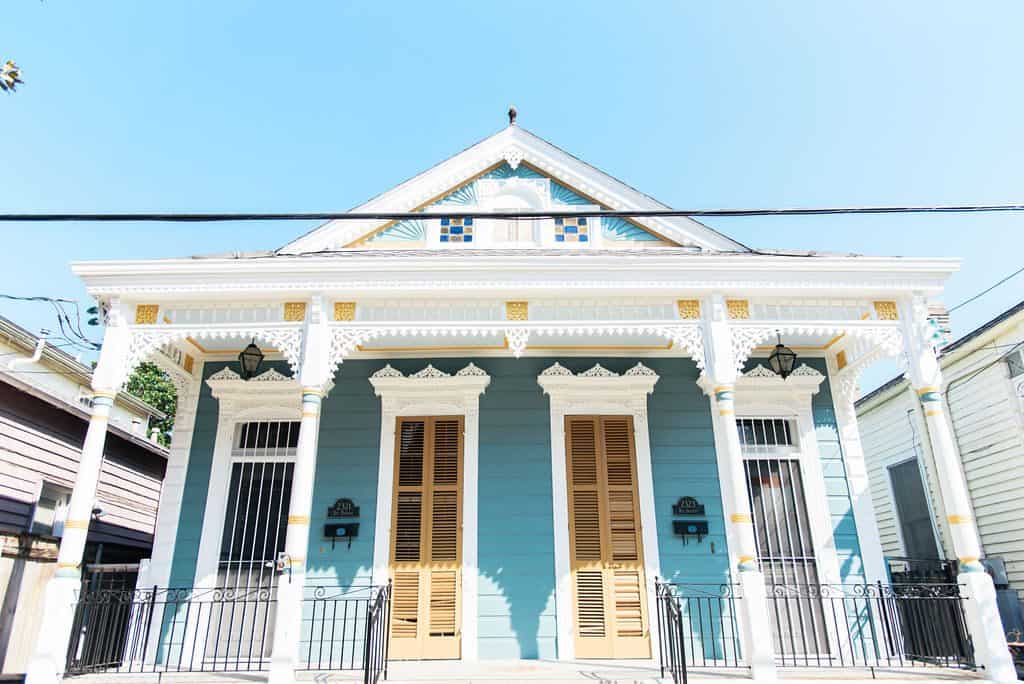 Cane & Table: A hidden gem French Quarter bar with excellent craft cocktails. Sit in the private back alley patio, where the bistro tables, string lights and quaint atmosphere will make you feel like you've been transported to another country. Pro hack: You can order any cocktail inside a coconut or pineapple!
Coffee Shops
French Truck Cafe: If you're not sold by the sunny yellow decor, you will be by the coffee, which is some of the most popular in the city. Its modern vibes also make it a great place for a business meeting or plugging in a laptop and churning out some work.
District Donuts: District is more than a coffee shop—it serves some of the best donuts, sliders and breakfast dishes in the city—but it also serves some great creative takes on coffee, including a lavender latte.
Drip Affogato: New Orleans likes to indulge, so naturally, the city would have a shop dedicated entirely to coffee desserts. It serves homemade ice cream topped with espresso or several other types of coffee.
Tours
French Quarter & Garden District Bike Tour: Get a taste of the historic French Quarter as seen by bike. Then make your way over to the Garden District, where you'll find some of the most stately homes in the city. Which celebrity estates can you spot here?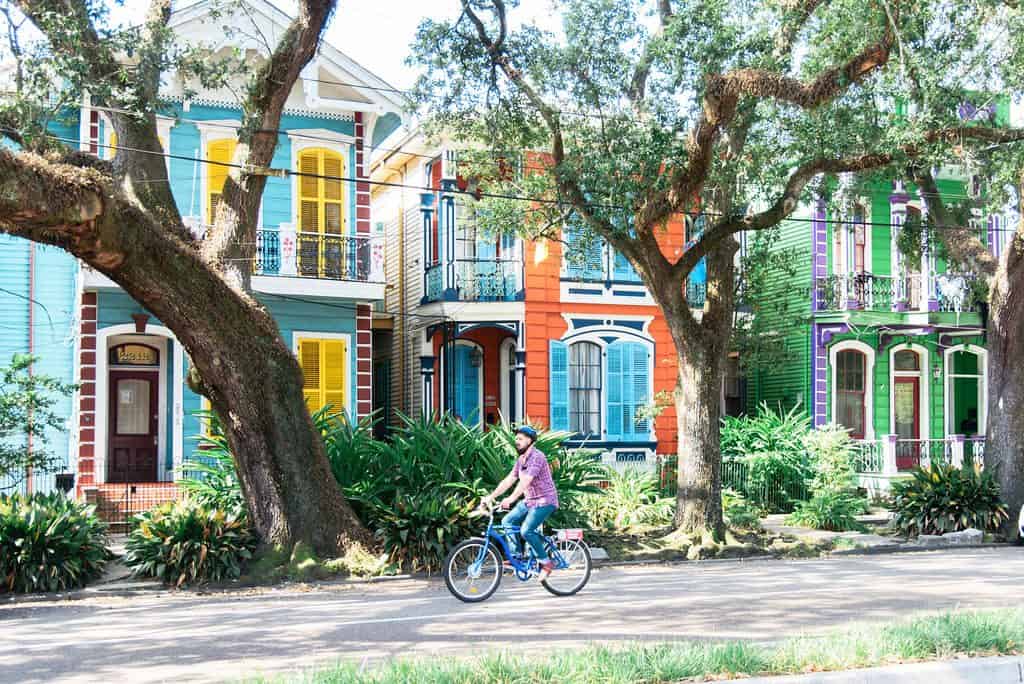 New Orleans Ghost Tour: You'll understand after this tour why NOLA is often called the most haunted city in America. In the French Quarter alone, there has been much tragedy. But after this tour, you'll gain a new appreciation for the city's storied history—and see why it also makes the Big Easy one of the most special, resilient places in the world.
Beyond the French Quarter Bike Tour: While the French Quarter is a New Orleans treasure, there is plenty to see outside of it. This tour showcases some of the best the city has to offer, from the natural scenery inside City Park to the culture-filled neighborhoods like Faubourg Marigny and Treme.
Attractions
Frenchmen Street: A trip to NOLA isn't complete without visiting some of the city's jazz clubs. Today, you'll find the best ones on this street, which has more than 20 bars, including the revered Spotted Cat and d.b.a.
Magazine Street: This six-mile stretch is bursting with some of the most creative restaurants, shopping and businesses in the city. The walkable street is a great place to spend an afternoon shopping for locally made goods.
City Park: This public park is a sprawling 1,300 acres worth of the gorgeous greenery and Oak trees New Orleans is known for. It's a great place for a walk or an afternoon picnic—you can even stop by Morning Call, its beignet shop, for dessert. Fun fact: It's actually 50% larger than New York City's Central Park.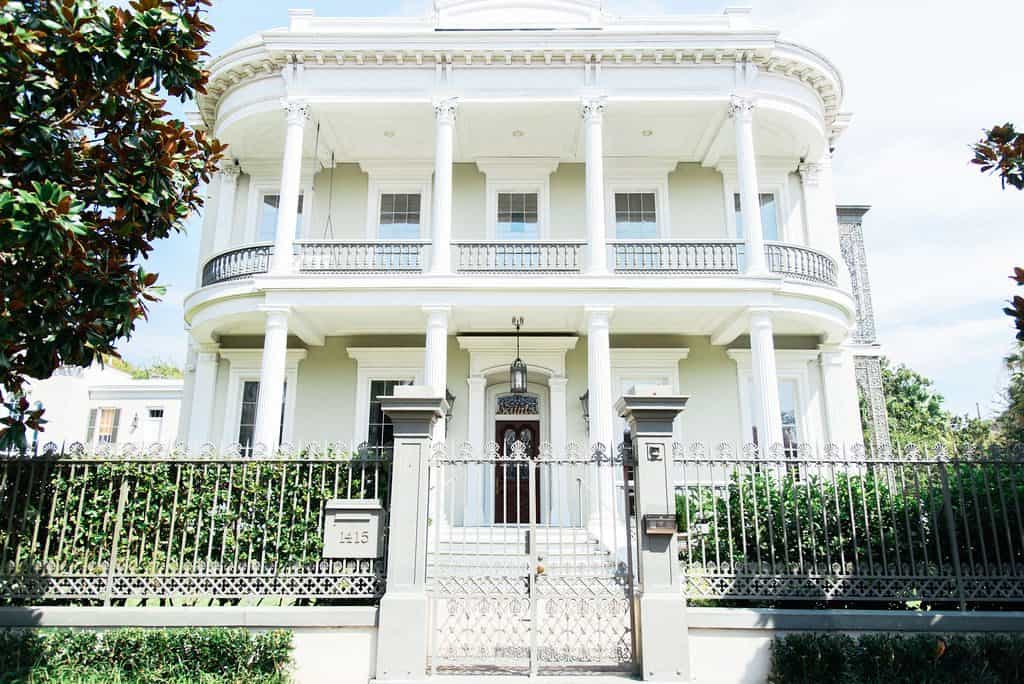 The National World War II Museum: This museum presents a fascinating, comprehensive picture of the war—so it makes sense that it was Trip Advisors' Number 3 museum in the US last year. Plan to spend a full day here.
Mardi Gras: New Orleans is home to likely the most famous Mardi Gras parades in the world. While most people think of Fat Tuesday as Mardi Gras, the greater New Orleans area is home to more than 70 parades for several weeks leading up to the main event. There are themed parades for all ages and interests. Find the complete schedule here.
Related links:
[maxbutton id="1″ url="https://www.fattiretours.com/new-orleans" text="Join Fat Tire Tours in the Big Easy!" ]