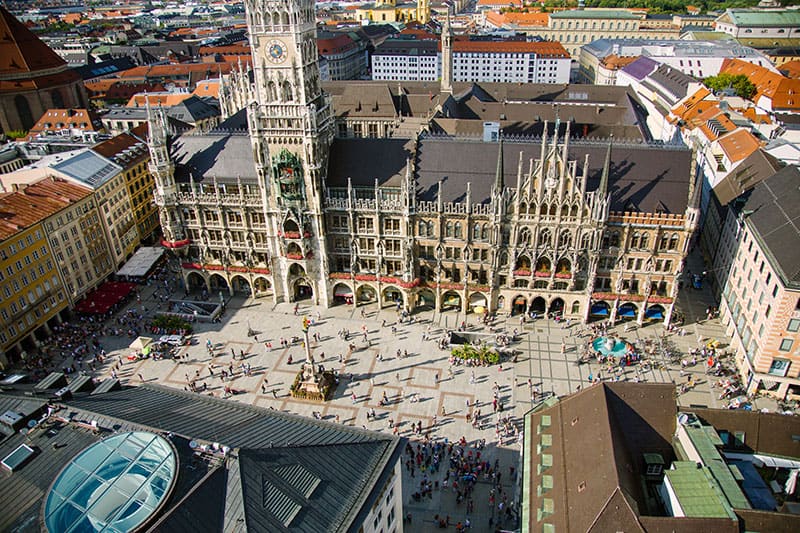 Fat Tire Tours' Best of Munich 
In our "Best of" city series, the Fat Tire Tours Brand Ambassadors will lead you around their beloved cities via some insider tips and noteworthy "best" spots!
Quick Links to Munich's Best… Hotels | Restaurants | Bars | Coffee | Tours | Attractions
---
Hotels
A boutique hotel located in the trendy Glockenbach neighborhood right by the Isar river. This hotel has 16 uniquely decorated loft studios designed by local prominent creatives, and an amazing rooftop bar with incredible views of Munich.
Address: Fraunhoferstraße 32, 80469 Munich
A five-star luxury hotel located in the heart of the city center with exclusive facilities and amenities such as a rooftop pool with 360-degree views of the beautiful old town as well as the Alps.
Address: Neuturmstraße 1, 80331 Munich
This luxury hotel, located right at the city center with front views to the famous Marienplatz square, was created to be like your second home. On top of beautiful views and luxurious décor, guests are also welcome into the open kitchen where a cook will prepare anything you want any time of the day.
Address: Marienplatz 22, 80331 Munich
A five-star boutique hotel located in Garching right by Munich is built almost entirely out of wood. Sustainability and eco-friendly practices are at the heart of this hotel's values, which at Soulmade does not mean you would miss out on a luxury and relaxing experience.
Address: Mühlfeldweg 46, 85748 Garching bei München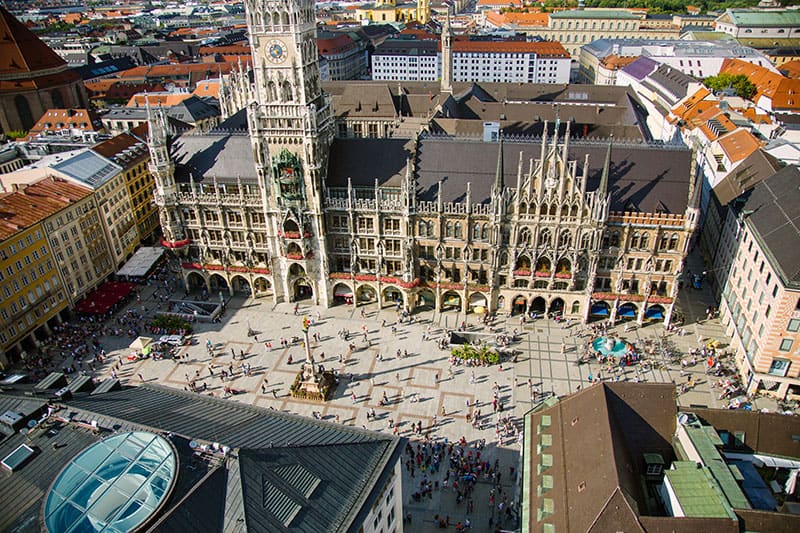 Looking for a longer stay in Munich, or a home-base to explore other European cities?  HousingAnywhere offers a competitive selection of apartments and houses that are easy to reserve online.
---
Restaurants
A much-loved restaurant to many Munich locals, Käfer serves an amazing dining experience with a delicious European menu in a room filled with traditional German ambiance.
Address: Prinzregentenstraße 73/1. Etage, 81675 Munich
This amazing steakhouse in the center of Munich is said to serve Munich's best meat. The food and service are all exquisite, making your dining experience one of a kind.
Address: Tal 31, 80331 Munich
At Brenner you will find a variety of options from Italian, to French and German cuisine. Here you can have both lunch and dinner, but we especially love to visit Brenner for lunch.
Address: Maximilianstraße 15, 80539 Munich
The best dim sum in Munich is served at the Hutong Club where you dine in a unique and cozy ambiance. Make sure to taste some of their signature cocktails like the Cilantro Spritz!
Address: Franz-Joseph-Straße 28, 80801 Munich
Haxnbauer offers you a unique yet traditional German dining experience. Here they are famous for their "Haxn" (pork knuckles).
Address: Sparkassenstraße 6, 80331 Munich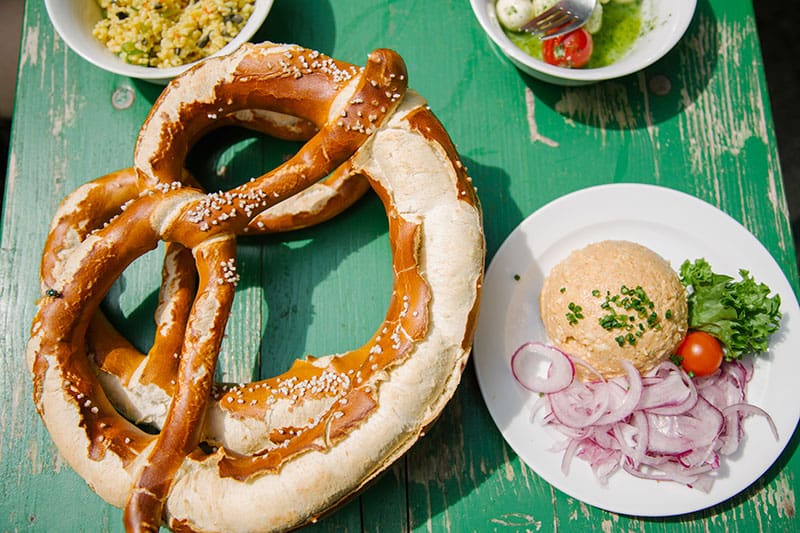 ---
Bars
A cozy yet luxurious bar in the center of Munich. A great bar for a date or drinks with your friend. Remember to ring the bell for champagne!
Address: Ledererstraße 13, 80331 Munich
A small but cozy cocktail bar located by the beautiful Hofgarten upstairs in the Schumann's bar with one long and large wooden bar, where you can discuss your desired cocktail personally with the bartender. They also have a unique cocktail menu if you game for trying something new.
Address: Odeonspl. 6 – 7, 80539 Munich
This is a must-visit rooftop bar in Munich. With its 360-degree views of Munich's beautiful old city center and its cozy seating, this is definitely a bar where you can spend hours with your friends.
Address: Neuturmstraße 1, 80331 Munich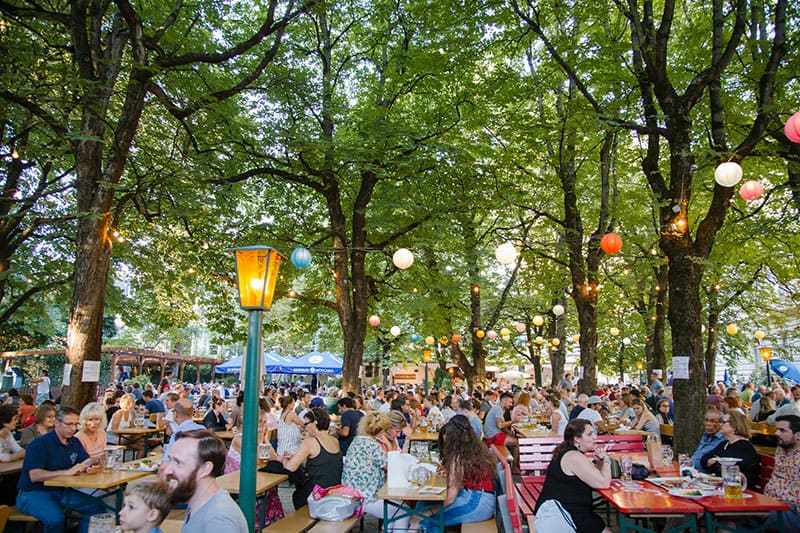 ---
Coffee Shops
A relaxed, versatile and cozy café located at the hipster neighborhood "Glockenbach." Here you can enjoy amazing coffees, as well as delicious snacks (and breakfast too!).
Address: Pestalozzistraße 24, 80469 Munich
This independent German coffee roaster has a small but cozy café in Glockenbach, which is definitely worth checking out if you are in the mood for some good coffee.
Address: Müllerstraße 23, 80469 Munich
This cute café with cozy décor is an amazing place for a quiet and relaxed coffee with your friends or alone.
Address: Schleißheimer Str. 13, 80333 Munich
---
Top Three Fat Tire Tours
This tour has it all! You visit all the major attractions within the city center while learning about the history and architecture of Munich. Tour highlights include the Former Royal Residence, White Rose Memorial, the Isar River, Hofgarten, Odeonsplatz, and more. You will even stop for a meal at a local German beer garden.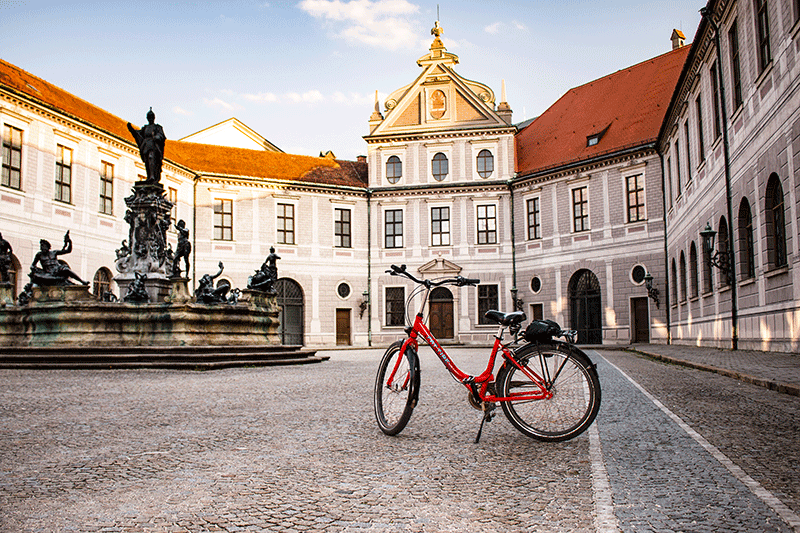 Munich is probably most well-known because of the Oktoberfest which is held here each year for three weeks between September and October. If you are a first-timer, we highly suggest taking this tour so you can better navigate the field and experience the Oktoberfest like a local!
If you are visiting Munich in December, we recommend you take part in this tour, which will take you to four of Munich's best Christmas Markets, share the history of them, as well as guide you in what to eat, drink and buy so that you can make the most out Munich during Christmas.
---
Top Munich Attractions
The English garden is one of the largest city parks in the world. It's a beautiful park to take a walk in, where you can also visit some amazing beer gardens, as well as stop by the Eisbachwelle and watch people surf on this all-year-round wave.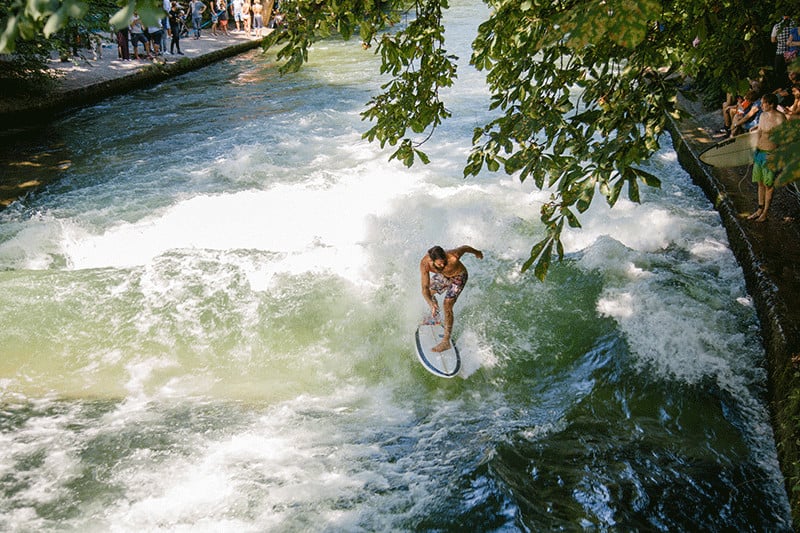 Marienplatz is one of the most centrally located squares in Munich, and houses the famous Neo-gothic style townhouse. Just two minutes from Marienplatz is the Alten Peter church with a 50-meter tower that you can climb up and get the most spectacular views of Munich.
This amazing Baroque-style palace located in Munich is an absolute must-see! Its beautiful gardens, stunning architecture, and the amazing Café "Schlosscafé im Palmenhaus," make this a perfect location to spend an afternoon.
Although it's not located in Munich, it's worth taking a trip to see this fairytale castle, which is just a two-hour train or bus ride away. Head to the alpine town of Schwangau where the famous Schloß Neuschwanstein is located.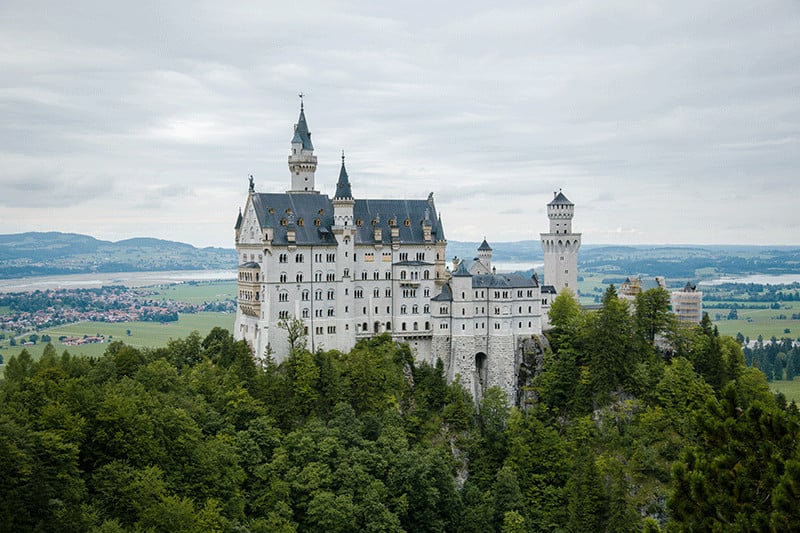 ---
Related links:
[maxbutton id="1″ url="https://www.fattiretours.com/milan" text="Join Fat Tire Tours in Munich!" ]