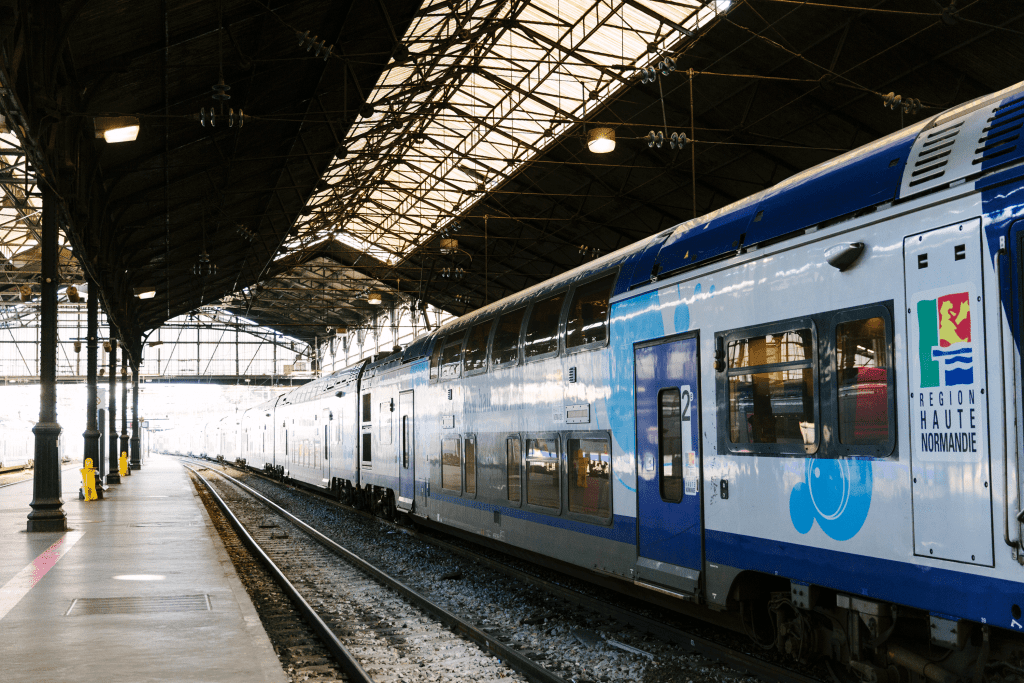 Explaining the French Strike or "Grève"
By Sadra Sumner
Pronounced, 'greh-veh', or potentially #$@%*! depending on how long you've been surviving it, a French strike is modern proof that change is hard.
Even though it's tempting to complain about all of the inconveniences that strikes bring to a traveller's experience, understanding why they occur (so frequently) helps to ease some of the stress.  You have to admire their stick-with-it-attitude after all these years.
Let's take a journey through French history, back to a time when jobs were few, the streets were dirty and so were the people, and the entire city of Paris consisted of a few square miles/kilometers stretching around modern-day Ile de la Cité.  In the early 17th century, Paris' main industry was fishing. The fisherman would gather along the banks of the Hotel de Ville early in the morning and vie for work on the boats. The area where the water met the sand was referred to as grevel (latin), so this area of Paris naturally became Place de Greve.  Later on in towards the end of the century when Paris was going through an expansion period, the fishing jobs were dwindling.  Workers showed up in the morning eager to get a job and were denied. This was the first time that the word grève took on a negative connotation, eventually being given the definition of 'strike'.  
From then on, unfair treatment, pay, hours, conditions, etc. were met with, grèves, or strikes.  The 'right to strike' is now written into French contracts and has been since before Napoleon.  
So what does the right to strike mean?  Under French contract, if you are dissatisfied with a certain change in your job, you can mobilize and go on strike.  And you won't lose your job.
You're not allowed to prevent those who wish to work from going on strike.  And if transport companies go on strike, they're required to provide a minimum service, i.e. they cannot remove all trains.  Minimum is quite vague, but it's a relatively new caveat to the strike law that has proven beneficial.
SNCF is the major ground transportation company in France, and their legal status is a bit perplexing.  They're a public service that is supported by the government, but they have their own judicial category, which is the public industrial and commercial service.  This summer, they've announced 36 strike days ranging from April through June. Two days off for every five days. This means that the RER's in Paris, suburban trains, regional trains, & TGV's will be affected.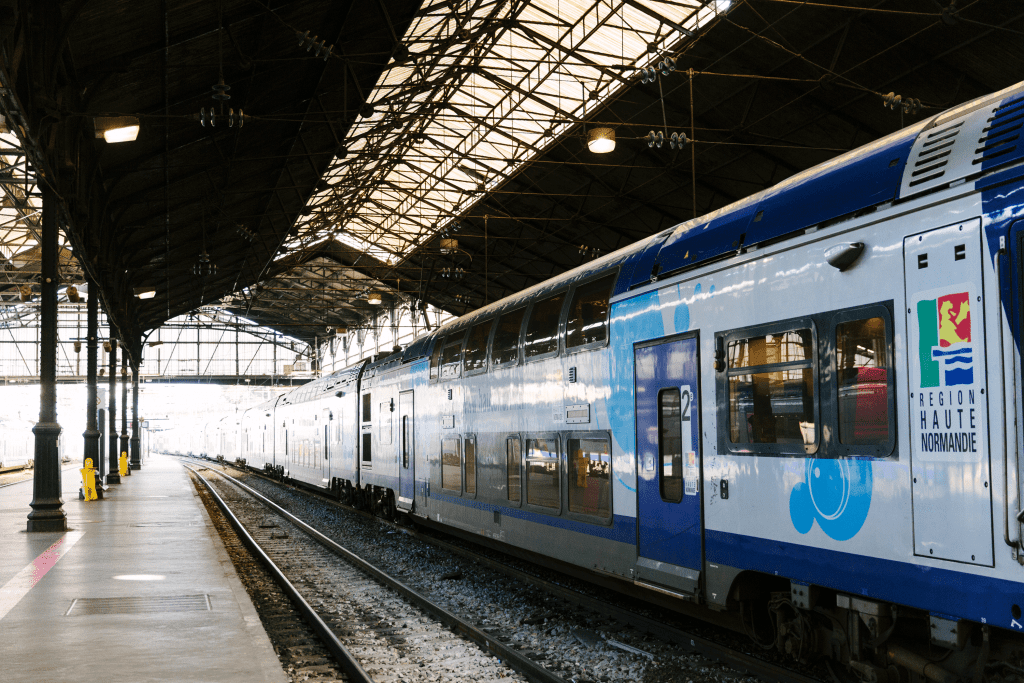 So why the strike?  Well, the government has announced that they would like to change SNCF's special status, possibly allowing for outside bids for a similar service in years to come.  Privatization is among the fears, as well as the closing of smaller, lesser-used train lines.
Lots of folks are hopping on the bandwagon this summer, including the Catacombs whose workers are striking because of air purity, the Chateau de Versailles & Air France because of wages, and Vélib (rental bikes in Paris) for ignoring nighttime wages.  
As things stand now, the last day of strikes will be June 28th, but no one would be shocked if a new set of dates were to be announced.  Although the participation rate is falling everyday and the new statute for SNCF has already been voted in, several workers still disapprove of the change.  Your best bet for visiting Paris this summer? Have a look at the calendar below and avoid regional train travel on the days in blue (the metro is operated by a separate agency that will not be affected)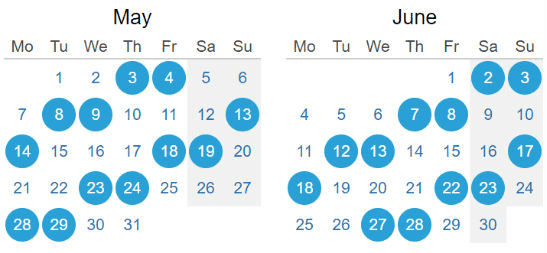 Want to take a tour with us on a strike day?  Great idea! Because we've been through this grève thing a few dozen times and have it down pat.  Don't hesitate to contact us if you have questions about your personal travel during these days.  Just because the train system can be hard to navigate doesn't mean that you can't still have a great time on vacation.