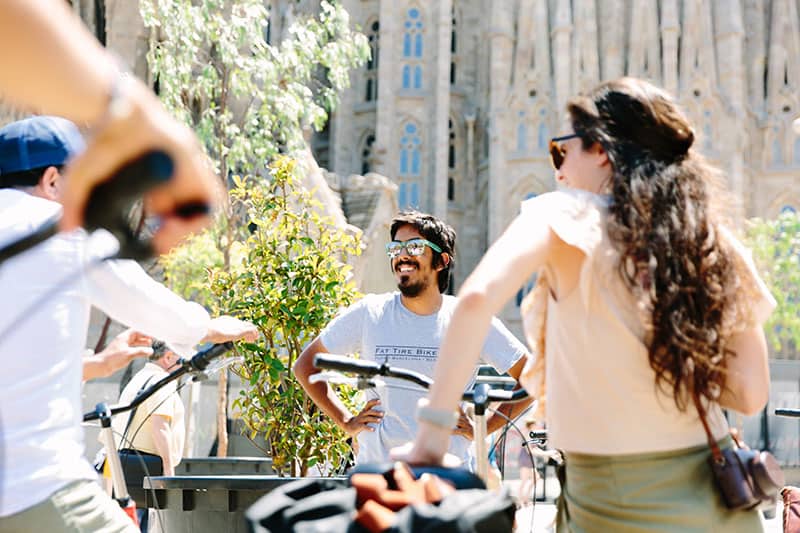 Essential Things to Know Before Your Trip to Barcelona
By Fern Pearson
Headed to Barcelona any time soon?
There is always an excuse to plan a trip to the beautiful region of Catalonia, whether it's for the sunshine, the tapas, or to experience Gaudí's magnificent architecture. Barcelona is one of Europe's chicest cities, and there's no shortage of things to see and do.
Regardless of whether this is your first time visiting the region or you're a seasoned traveler of the Iberian Peninsula. We've put together a few of our top tips to make your trip to the city as seamless as possible, with these tips in mind you're sure to make the most of your experience in the city!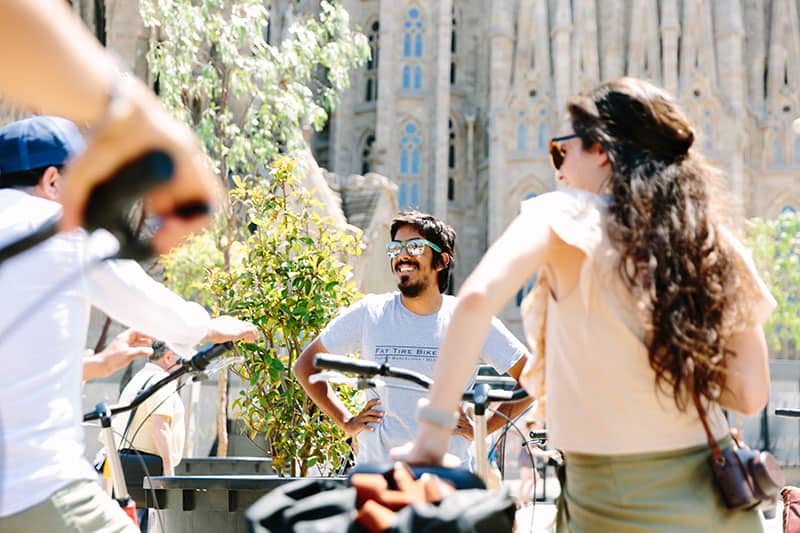 Local Etiquette
A standard greeting in Catalonia, much like the rest of Spain, is a kiss on both cheeks. They also usually greet friends and strangers alike. However, men rarely do this; they are much more likely to greet each other with a handshake.
Make sure to remember that Catalonia is a unique region with it's own traditions, language, and cuisine. You may not be able to find the most authentic spot for a flamenco show or a delicious paella, but there are some amazing Catalan foods and traditions to immerse yourself in. On your trip to Barcelona, make sure to dine on "fuet" (local sausage) and "crema catalana: (crème brûlée) and experience local festivals and traditions such as "castellers" (human towers).
Learn a Few Phrases in Catalan
Catalonia has a strong independence movement, so you shouldn't assume everybody will want to speak Spanish with you. Learning a few phrases in Catalan will also go a long way to earning you some extra brownie points with the locals.
Barcelona has two official languages, Spanish and Catalan. Whilst many of the locals will be more than happy to speak English with you, we find it's always best to learn a couple of phrases in Catalan. The locals will definitely appreciate the effort!
A few easy phrases that will go far: bon dia (good morning), si us plau (please), vagi be (be well), merci (thank you), and visca Barça! (long live Barcelona FC!).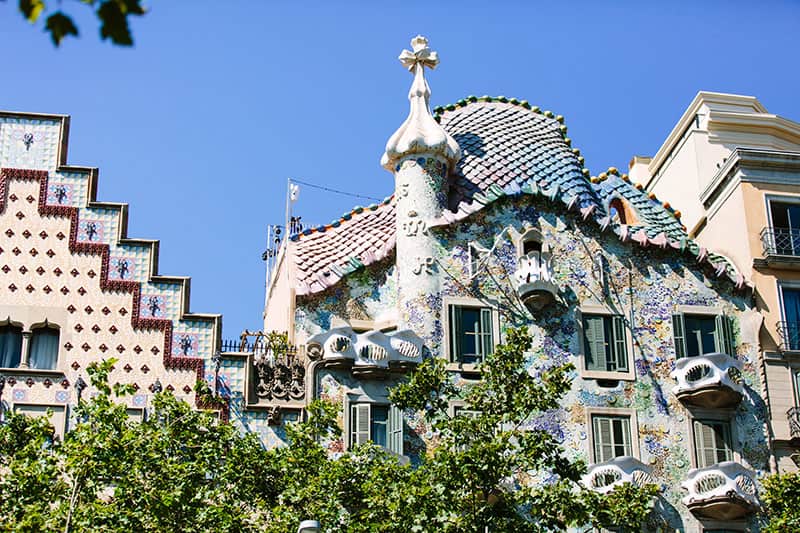 Adapt to the Local Routine
Spain, as a whole, is a country that adores its food. However, they tend to spread out their meals throughout the day; this allows them to eat their dinner at 10pm without being ravenous!
Barcelona, like the rest of Spain, operates on a different schedule and they have very specific meal times. They typically tend to eat dinner between 9pm – 11pm. Many of us are used to eating dinner at 6pm, so waiting until 9pm at the earliest can be a struggle and definitely takes some getting used to.
Trust us – it's definitely worth the wait. If you do choose to head out to dinner before 9pm, it's likely you will only be dining with other tourists and won't get an authentic dining experience. Don't fight it. Try to embrace the local culture to get the most out of your trip!
It's also good to know that if you're used to having dinner at 5pm, barely any authentic restaurants will be open. They close after the lunchtime rush and don't open again until 8pm to begin serving dinner.
If you're planning on heading out for a few cocktails, most people will begin drinking around 11pm or midnight. And if you're going to go clubbing, prepare to not leave the house until at least 1am!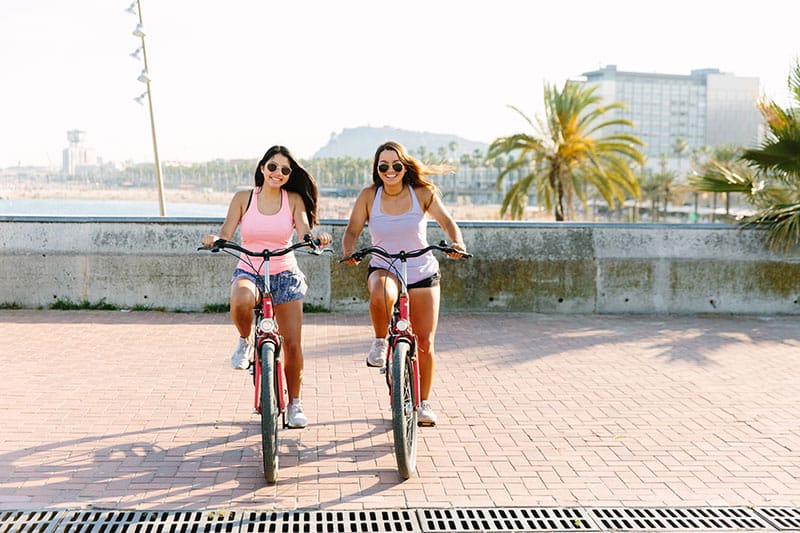 Avoid Eating on La Rambla
La Rambla is a tree-lined touristic street in Barcelona starting from the coastline all the way down to Placa Catalunya (the main shopping square of the city.)
Many visitors flock to La Rambla as you would be hard pushed to find a guide book that doesn't mention the street. However, many locals tend to avoid this area as it's overpriced, and you won't find many authentic restaurants.
Dining on La Rambla can very often be pricey, and the food is not the best quality. You'll get a much more authentic feel of the city by strolling a little further to the Gothic Quarter or El Born neighborhoods.
The street is also full of tourist traps and souvenir shops, but don't let that put you off visiting the street. It's a must-see on your trip to Barcelona! You can still take a stroll down the tree-lined street without dining there. It's definitely worth experiencing the street, but you can always pass by on your way to explore the beauty of the Gothic Quarter.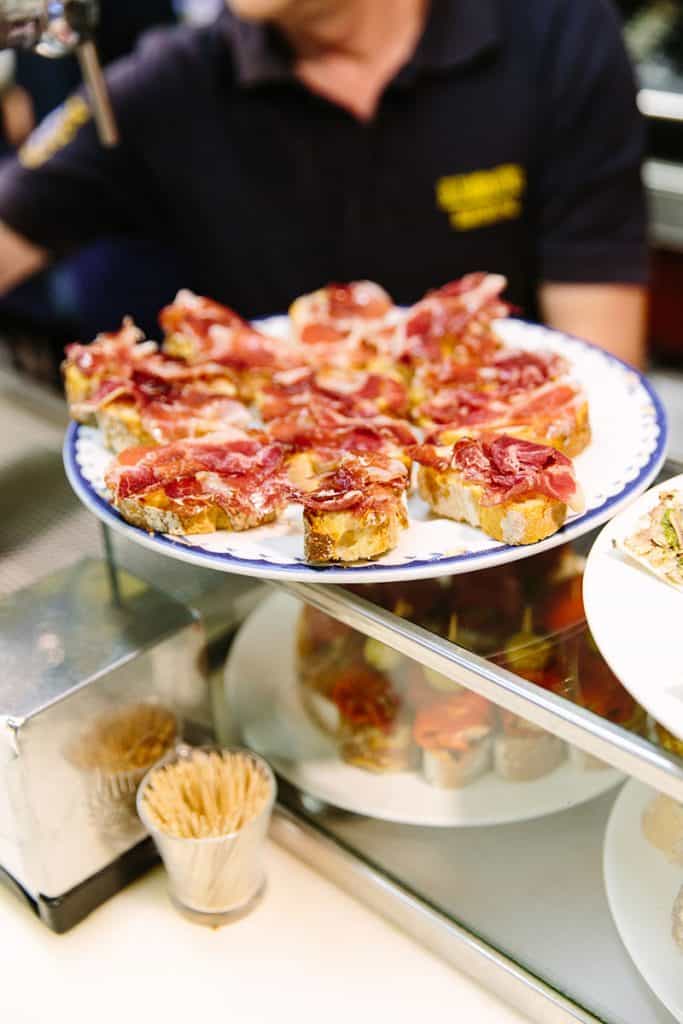 Don't Leave Your Shopping Until Sunday!
The city pretty much shuts down on Sundays (much like a lot of Europe). Almost all major shopping malls, stores and markets are closed on a Sunday, including the supermarket. If you're looking to grab a bargain… make sure to do it on Saturday!
Of course, restaurants, souvenir shops, and some small grocery stores will be open for you to buy the bare essentials. If you are set on getting your shopping fix, then don't fret; there is only one shopping mall open on Sundays, which is Maremagnum by Port Vell. It's also a great place to eat drink and enjoy those sea views!
Although you won't be able to enjoy a shopping spree on a Sunday, there are plenty of other ways to spend the day. Museums are a great idea for a Sunday, as well as enjoying some local cuisine at the restaurants and taking a stroll in the romantic parks of Barcelona (our absolute favorite is Parc de la Ciutadella!)
Related Links:
[maxbutton id="1″ url="https://www.fattiretours.com/barcelona" text="Join Fat Tire Tours in Barcelona!" ]