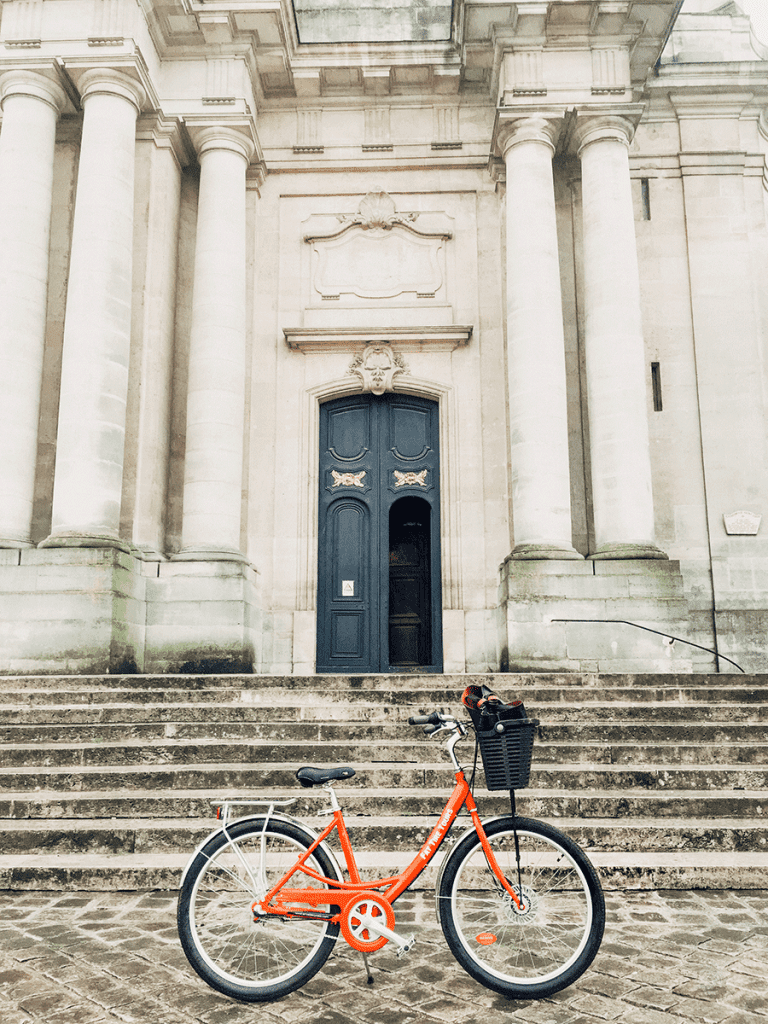 Fat Tire Tours Fan: Featuring Ember Langley on the Versailles Bike Tour
When I first booked my "Eat, Pray, Love" trip to Paris, France, I knew I would need ideas for how to spend a month alone. I definitely would call myself an introvert, but going a few days without human interaction or a friendly face can get to me quickly.
I had been following  @FatTireTours on Instagram for a few years and loved their social media accounts. They post incredible photos, as well as entertaining, informative, and interactive stories about traveling. Needless to say, I was ecstatic when they asked me to come along on a tour to Versailles!
After meeting at the gathering point in Paris on the morning of the tour, we were divided into smaller groups and introduced to our tour guide for the day. Then, we started our journey to the palace.
Our first stop when we arrived in Versailles? The bike shop!
The tours run rain or shine and our excursion happened to fall on a rainy morning. Something to know about Paris — You will almost always needs some form of rain protection throughout the day.
We hopped on our bikes and followed our charismatic tour guide, Eddie, throughout the town of Versailles. His catchphrase for us was "Dominate!" as we were told to stick our fists in the air and draw as much attention to ourselves as possible when he gave us the command.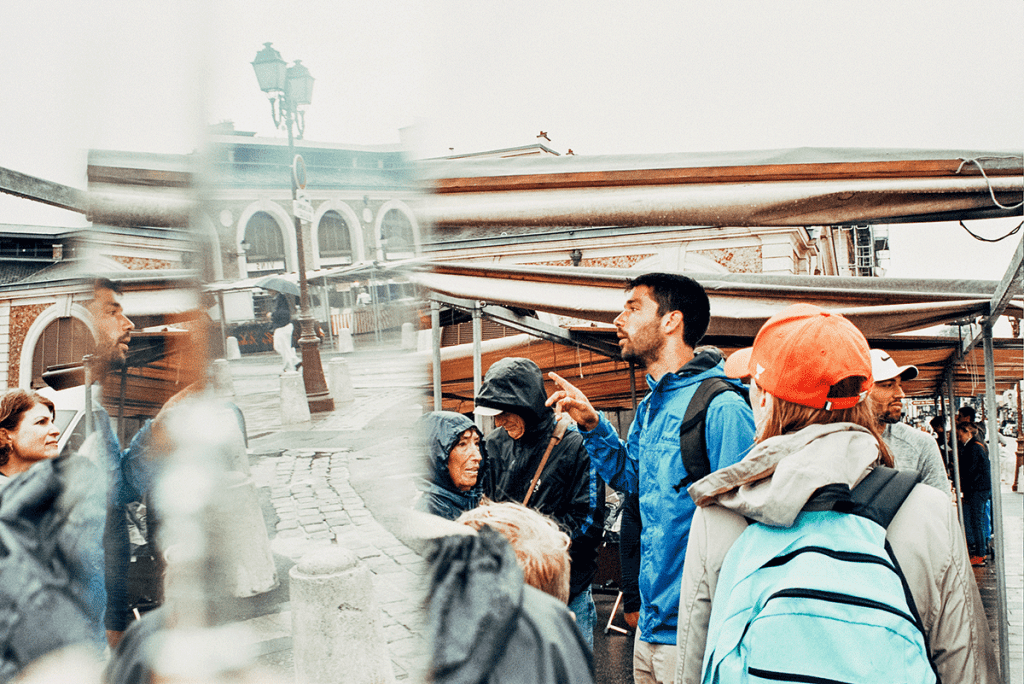 When you think of Paris, or Europe in general, the thought of an open air market is definitely something that crosses your mind. We stopped at the market in the town square to buy our goodies for the picnic lunch we would have later in the day on the Palace grounds.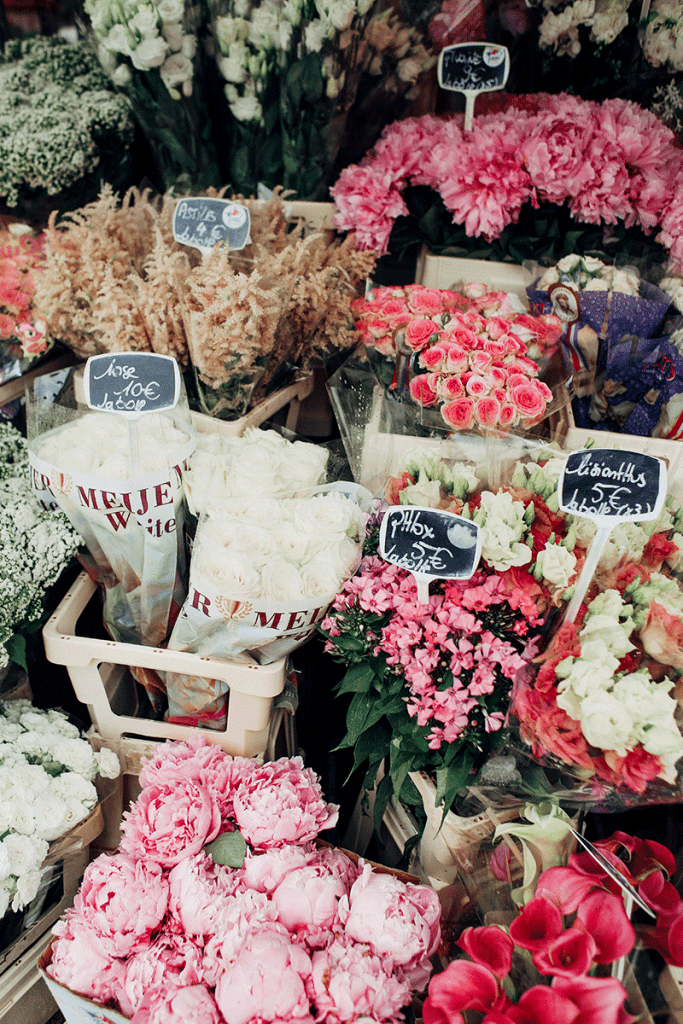 My lunch included; fresh cherries, a croissant, an aged gouda, and of course, a small bottle of rosé. Sadly, the flowers couldn't come with me this time…
With our lunch items carefully wrapped and placed in our baskets, we headed to the gardens.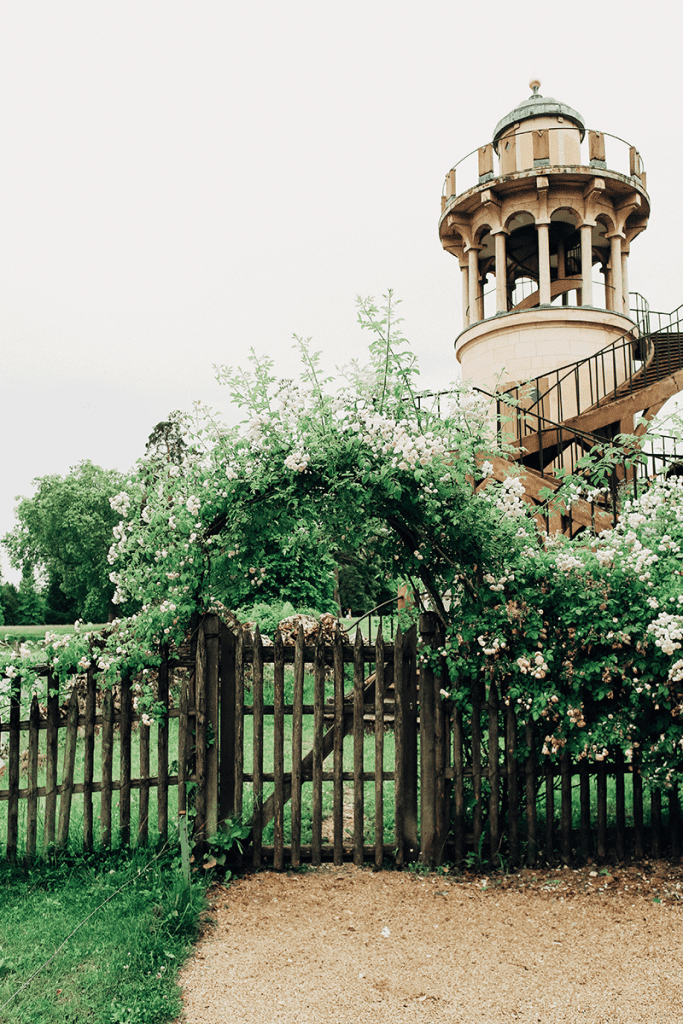 Along our route, our tour guide would stop and share history about the grounds and the French monarchy. History is rich on the tree-lined trail and it was fun to learn more from our energetic guide!
Now for the BEST part of using Fat Tire Tours for my visit to Versailles… Getting to skip the line to get inside the Palace. The queue is known to be over an hour and it can appear a bit chaotic, so I was very glad we had a seasoned tour guide to lead us through the crowd and get us inside, quickly and easily.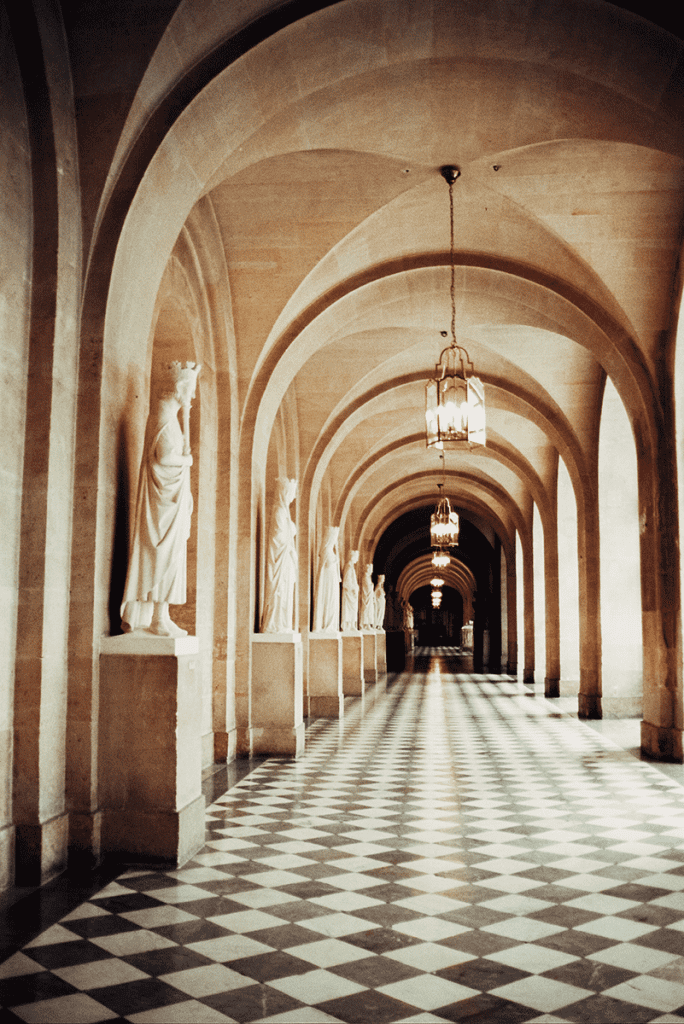 Overall, this bike tour was the perfect way for me to see Versailles for the first time. Traveling alone can definitely get lonely, so walking through history with strangers who quickly became friends, definitely created a memory I'll never forget.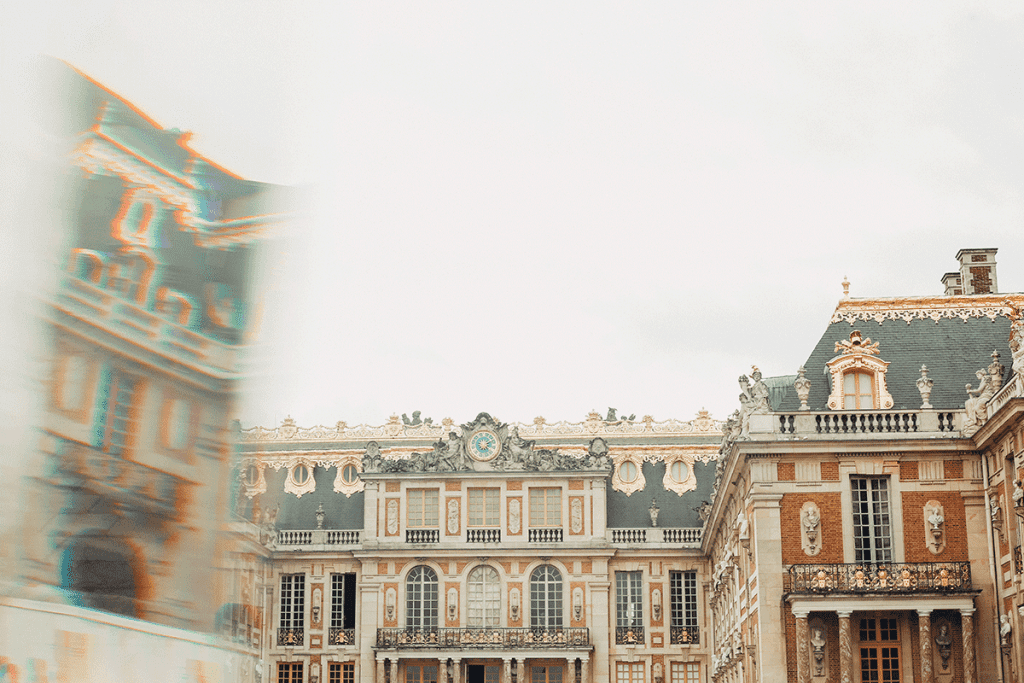 As the French would say, «À bientôt» 😘
Find out more information about Fat Tire Tours and the cities they offer experiences in by clicking here.