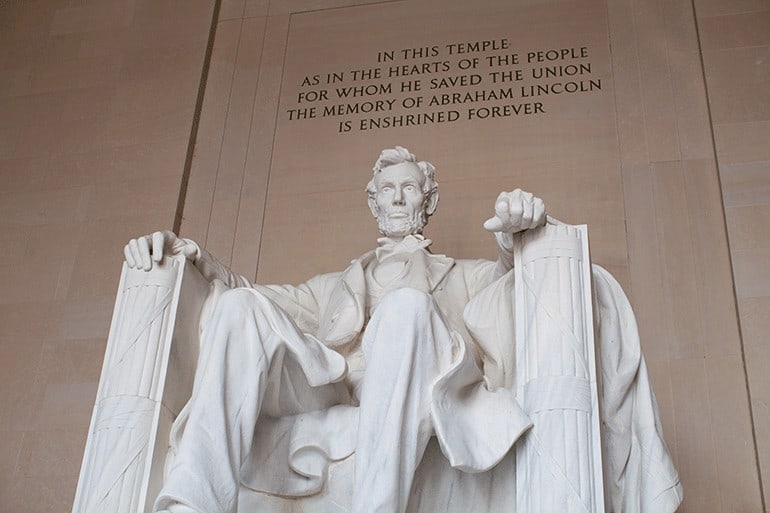 Money-Saving Tips and Tricks for Visiting Washington, D.C.
By Beth Braverman
Food and Drink
The District is starting to gain a reputation as an up-and-coming foodie mecca, however, there are still plenty of wallet-friendly ways to fill your belly. If your hotel doesn't offer a free breakfast (more than 20 do), fuel up with coffee and a quick bite from one of the coffee shops throughout the city.
During the day, avoid eating in restaurants located in tourist areas, where you'll find lower quality and higher-priced food. Instead, hit up the numerous food trucks throughout the city, or stock up on some fruit, deli meat and bread at Eastern Market and pack yourself lunch.
For fun, affordable dinners, check out recommendations by Washington Post food critic Tim Carman, who writes a weekly "$20 Diner" column. Recent recommendations include fast-casual spot The Meatball Shop and Japanese skewer café Momo Yakitori.
For after-dinner drinks, hit up a neighborhood dive bar like Ivy & Comey or The Pug.
Seeing the Sights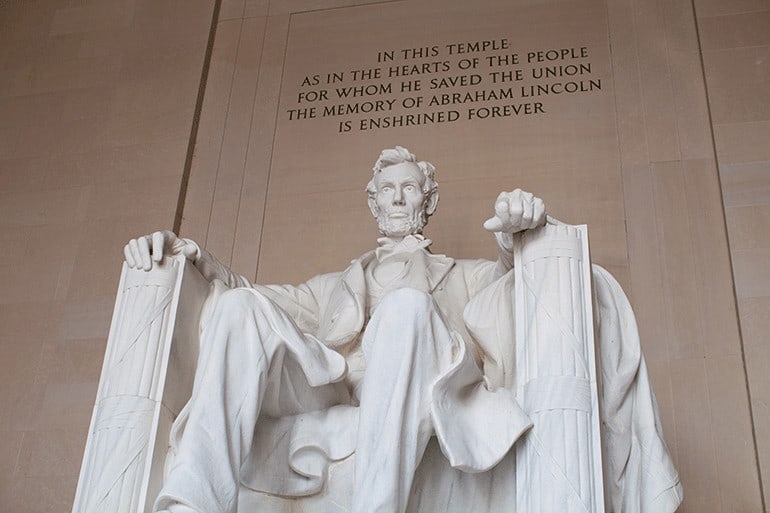 Many of Washington's most famous sites are free to visit. You can't visit D.C. and not visit the National Mall and Memorial Parks where you can view the Lincoln Memorial, the Capitol Building, the Washington Monument, and others. An easy way to make sure you've hit all the highlights in the area is via a tour, such as our bike or Segway tours.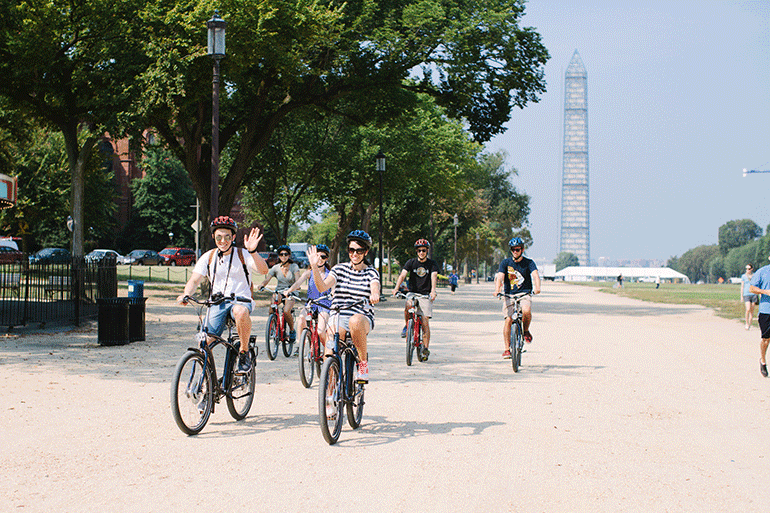 Once you've gotten the lay of the land by tour, come back to the National Mall and check out a few of the free Smithsonian museums, including the Air and Space Museum, the American History Museum, and the African American History & Culture Museum. Admission to the Smithsonian's National Zoo, located a few miles away, is free as well.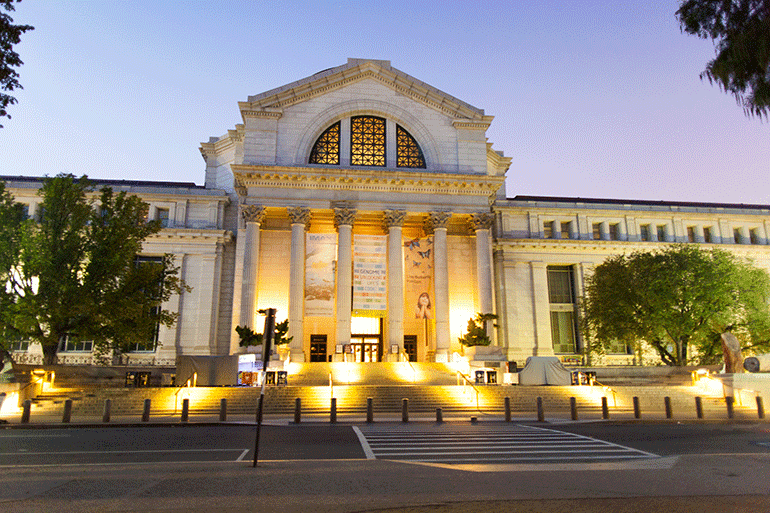 The White House also offers free tours to visitors. To get tickets, make a request to your member of Congress up to three months (and at least 21 days) before your visit. If you're interested in the local attractions that do charge admission, consider purchasing a Go Card, which offers discounts on more than 20 of them.
Transportation/Getting Around
The District is a fairly flat, pedestrian-friendly city, so if you've got time, walking is a great way to get from one area to the next. Otherwise, the Metro public transportation system is a reliable and budget-friendly option, with fares typically costing from $1.85 to $6, depending on how far you're going and whether you're traveling during peak hours. 
Where to Stay
For low-cost accommodations inside the city limits, consider staying at one of the city's many hostels. If hostels aren't your thing, search for an Airbnb or hotel. No matter what type of accommodation you choose, the farther you go from the city center, the better prices you'll find. Just be sure that if you're booking on the outskirts there is a Metro stop nearby. That way it will be easy to get to and from your chosen destinations every day. If you prefer hotels, start here courtesy of Kayak: compare hotels in Washington.