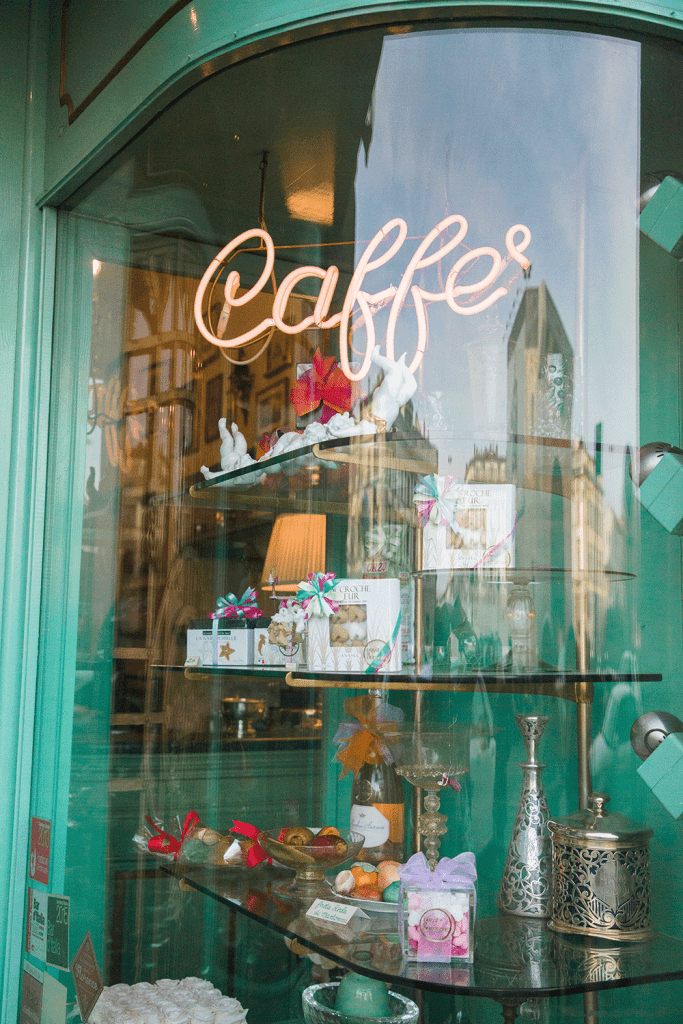 Best Florence Coffee Shops
Can we tell you a secret?
Italy is one of the best countries for coffee. Ha! Not really a secret, but sometimes it can feel like finding where to get the buzz-worthy stuff is kept secret amongst locals.
In Italy, there are coffee bars literally on every corner. That doesn't always mean that they are serving good coffee, though. What makes coffee good? There are a few factors: the bean, the water, the machinery, the milk, and the barista.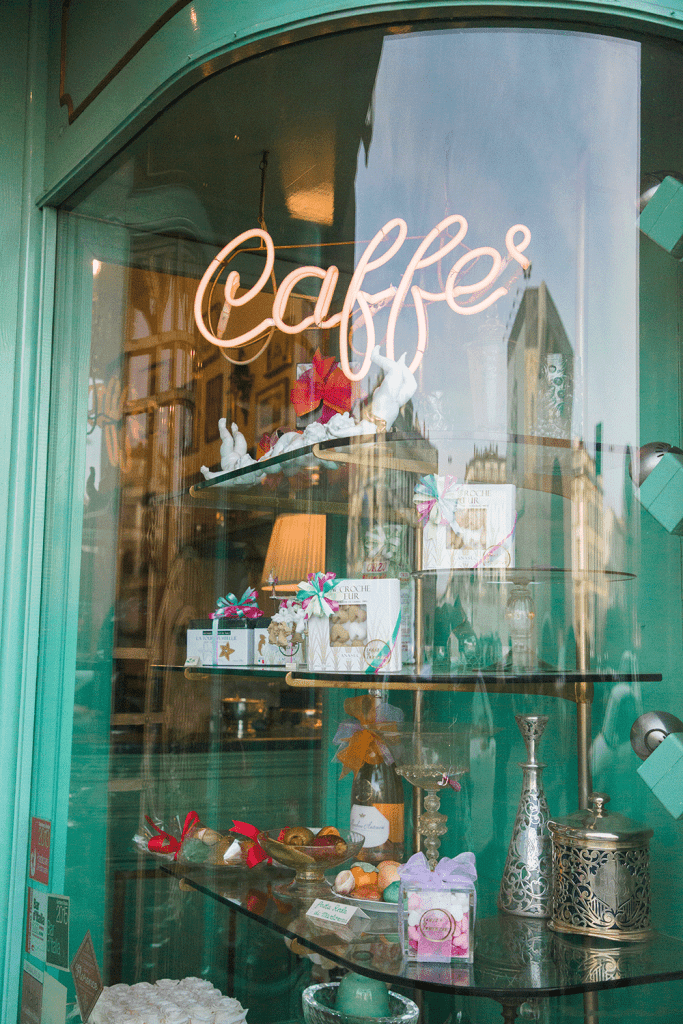 If a barista isn't tapping the ground coffee just right, the espresso will pour either too fast or too slow, and as a result, compromising the extraction process of hot water through finely ground coffee beans. Making coffee is an art, and while Italy has an unparalleled coffee culture, it still seems like a mystery to find the good stuff in popular cities like Florence.
Here are some places where you can get good coffee in Florence, and you won't have to worry about if they are pulling shots or steaming milk just right – they just are and you can trust us!
1. Ditta Artigianale on Via De' Neri
This is a more modern coffeehouse that you may find in a city like Seattle or Berlin. They take great care in selecting their coffee beans, and they have several options for coffee extraction like cold brew, chemex, pour over, and more. Sometimes they have cupcakes in the sweets case. No table/service charge either! It won't be hard to find this place – it is on the same street as Gelateria De' Neri, a Florentine favorite!
Address: Via dei Neri, 32R 50122 Firenze
2. Chiaroscuro near Piazza della Repubblica
Meaning "light and dark," this is one of the classic coffee bars in the center of the city, where you find a large array of coffee bean varieties and have the option to choose your espresso bean. This is where our Florence Food Tour stops for a little Coffee 101 and a tasting.
[maxbutton id="1″ url="https://www.fattiretours.com/florence/tours/florence-food-tour" text="Book a Florence Food Tour" ]
We, of course, may seem biased, but we didn't choose this bar without good reason! This is also a great place to take home some Italian coffee as a sort of foodie souvenir. They have their own roasting facility, so the quality is all controlled – from the beans they source to the bean toasting. Another perk about Chiaroscuro is that they are a good spot for light lunches and early evening aperitivo.
Address: Via del Corso 36R
3. Rivoire in Piazza della Signoria
Looking for a barista in a tux, a view of the Palazzo Vecchio, and one of the best cappuccinos in town? Look no further. Rivoire is historical. It is one of the most classic bars in Florence and no matter how famous they are or how well located they are, they manage to never let you down for a serious coffee and pastry fix. During carnival time, they sell the traditional sweets associated with the holiday, such as fried rice doughnut holes called Frittelle.
Please note that to sit here costs a pretty few euros extra. Don't wind up with sticker shock at the register. Either sit down knowingly with a view to slowly enjoy your coffee (and get your service fee's worth), or stay at the bar to save a few euros. Extra tip: They are famous for their hot chocolate drinks. If you are traveling with the kids, Rivoire will be a hit.
Address: Piazza della Signoria, 5/R
4. The Cafe inside La Cantinetta di Verrazzano
This is mostly a wine bar and restaurant since it is owned by a winery out in Chiantishire, but inside they have a bakery case section with a coffee bar. They make some pretty mean cappuccini and some lusciously rich pastries to pair nicely. We recommend you enjoy pastries and coffee standing at the bar like the locals. It is very centrally located and is a good springboard breakfast spot for all the exploring you will be doing in Florence. 
Address: La Cantinetta in Firenze, Via dei Tavolini, 18/r
5. Caffè Cibrèo in Sant'Ambrogio
One of the most famous chefs in Florence, Fabio Picchi, runs Ristorante Cibreo, Teatro del Sale, and also this breakfast/cafe nook in the entrance to the foodie gates of Sant'Ambrogio. Inside, there are old theater seats and classic vintage decor and furnishings, making it a characteristic stop for your morning joe and pastry. They bake everything from scratch, from what seems like a corner of a culinary empire. Their cappuccinos are okay, but their espresso and macchiato are really their strong points. This would be a great coffee spot to put on your list for breakfast before exploring the foodie oasis at the market just a stone's throw away.
Address: Via Andrea del Verrocchio, 5r
Need more advice? Leave a comment or contact us any time! Our Florence Food Tour is also a good introduction to the city's food and drink culture. For any question, just let us know.
Fat Tire Tours can help you locate all the best coffee shops when you join us for our tours in Milan, Florence, and Rome!