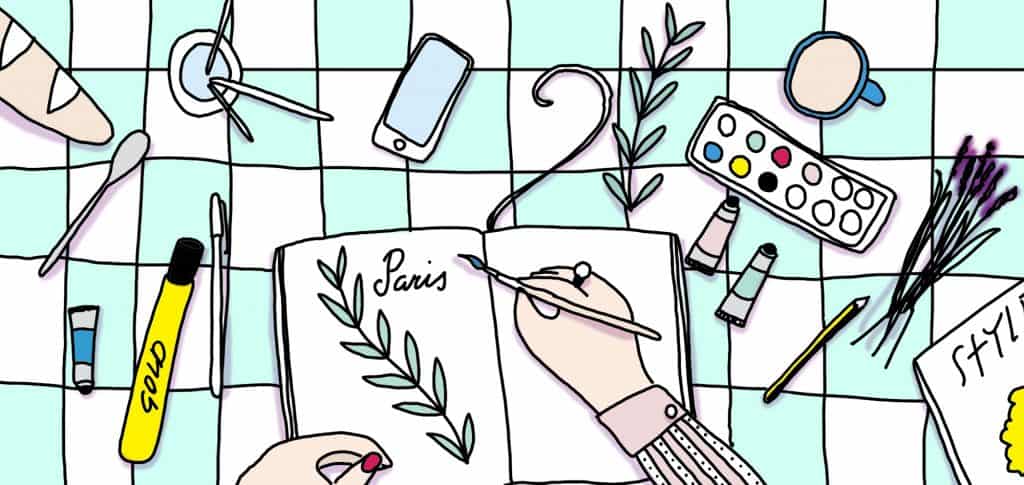 A Local Guide to Paris's Best Art Shops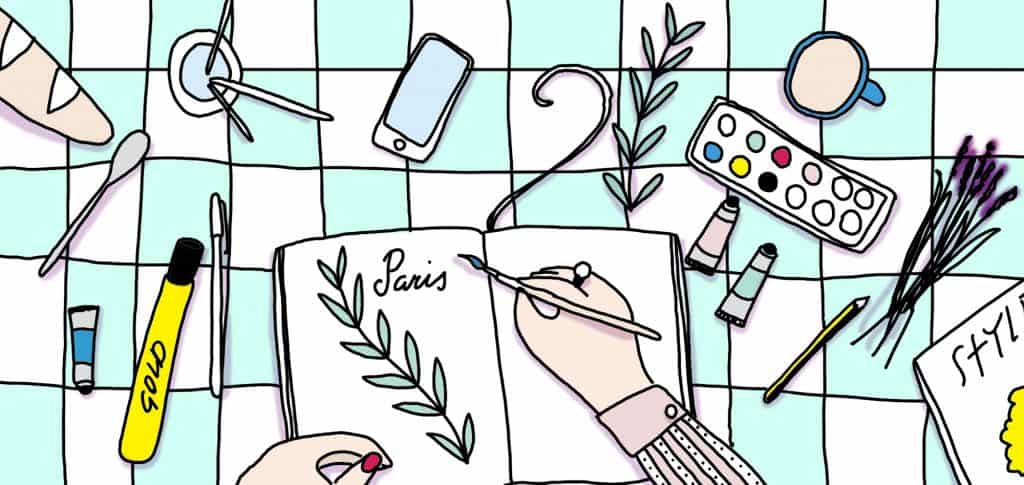 By Sonja Bajic
People move to Paris for this or that reason, but I think one way or the other, love is always at the base of everything. Love for the life lived among the charm of cheese, wine and baguettes, love for someone, love for experiencing new things or, as it was in my case – love for the opportunities Paris gives you when you are working as an artist. It is an inspiring city, but then again, everything can be inspiring if you decide that it is. Paris invites you more than other places, to explore, to open your eyes and to search for exciting things that could be painted, drawn or sculptured.
My atelier, or studio, is full of used, half used and never used paints, pens and notebooks. My OCD is vibrating with the need to try them but I rarely have time to do so as I am often just at that very moment in the middle of the obsession with some specific color, marker or a piece of collage paper that needs to be glued.
Send me a message, ask me if I need something from the art supplies shop. YES. GLUE. SCISSORS. WARM PINK GOUACHE. FUCHSIA PASTEL. I ALWAYS WANTED TO TRY ACRYLIC PAINT. WAIT, TOMBOW MARKER. YES.
And I know, that's the thing with art supplies shop – it's either go big or go home. I really try to control myself big time not to spend money on something I definitely do not need! I have enough! And Paris art supplies shop offer you even more! Mentally and physically. You think of the famous artists who did the same things a couple of decades ago…you find the exact tone of abricot orange you searched for all your life! Shops sell a lot of things and just spending time in some of them is an experience. Here is the list of the art go-to shops of Paris, some well known, some off the beaten path!
3 Quai Voltaire, 75007 Paris
6 rue Hallé, 75014 Paris
4bis, rue de la Grande Chaumière, 75006 Paris
Sennelier is not only a shop – it's an universe built on color! Their colors are well known for hand picked pigments but also, which blows my mind, you can still buy there real pigments for making your own color – a la Girl with a Pearl Earing. These days you usually buy a tube or a stick or a pencil of color and Sennelier shop invites you to find the exact shade you are searching for! Sennelier family produced first ever professional pastel of Pablo Picasso as he was insisting he could use it on any surface!
166 rue de la Roquette, 75011 Paris
15 rue Vergniaud, 75013 Paris
When you translate the name into the English, this means "The Giant of Fine Art". And that's exactly how big are the shops! I like the fact that they have some of the brands I can not find anywhere else in Paris (Derwent and Molotow) and that I used on a daily basis! People working there are always up for giving good advice (on art and other stuff) in English as well!
13 bd des Filles du Calvaire, 75003 Paris
108 boulevard Saint-Germain, 75006 Paris
207 boulevard Voltaire, Impasse Cité Voltaire, 75011 Paris
157-159 rue Lecourbe, 75015 Paris
Rougier et Ple is one of the oldest art supplies establishments in France! Today, this is a perfect place to buy anything you can imagine for any type of arts and crafts – embroidery, clay, envelopes for love letters, frames…everything! It's huge so I usually need to make a list before going in order not to get distracted!
20 Rue Soufflot, 75005 Paris
This shop was created in the 90s and the first time I was there was when I was an architectural student searching for some nice sketchbook! I found it (pastel blue) and I still have it in my sketchbook section of the studio. They also sell a wide range of materials and supplies and are happy to help!
79 Rue Julien Lacroix, 75020 Paris
24 Rue du Regard, 75006 Paris
82 Passage Choiseul, 75002 Paris
96 rue Damremont, 75018 Paris
A shop that is open once a week on Thursdays (or by appointment) always fascinated me even before I went there! I felt like Alice, being behind the mirror, looking at everything and wanting to drink that potion that will make me small and that will allow me to stay forever in the shop looking at the whole production of the colors and (very satisfying) stamping of the pastel sticks. Obligatory visit, it's like visiting a museum!
20 rue Rambuteau, 75003 Paris
11 bd Edgar Quinet, 75014 Paris