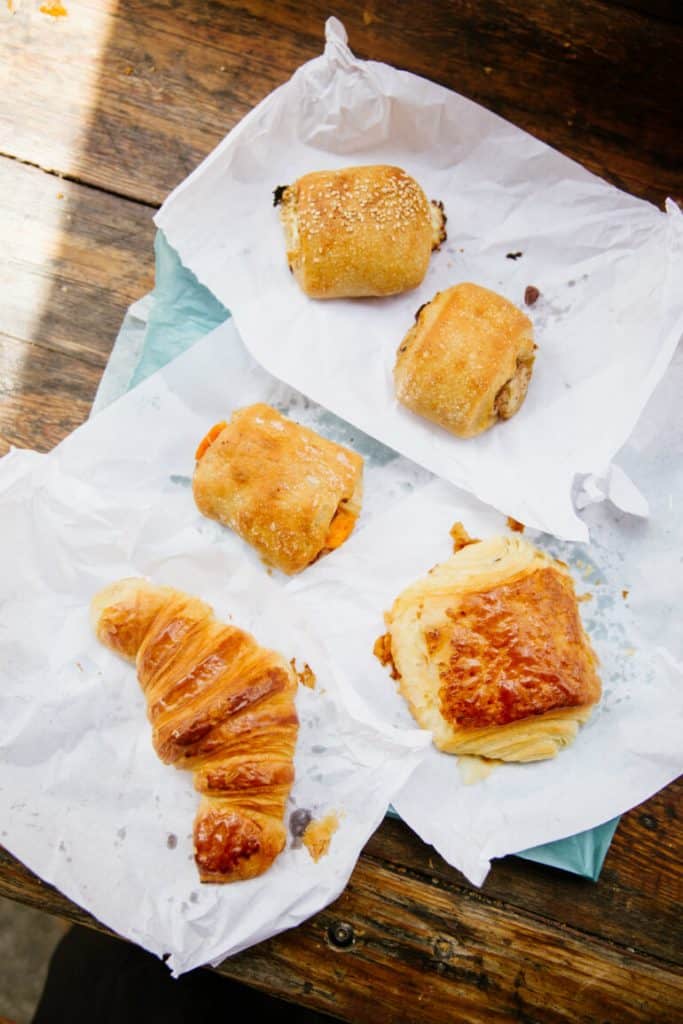 Money Saving Tips and Tricks for Visiting Paris
Oh la la! A vacation in the "City of Light" is usually not synonymous with the words 'cheap', or 'budget-friendly'. High-end shopping, Michelin-starred restaurants, and pricey entrance fees to world-famous monuments are often off-putting to the money-conscious visitor.
But think again! Paris is absolutely do-able on a budget, and it doesn't mean you can't eat delicious food or see amazing sights. In fact, by staying savvy with your budget, you can afford to treat yourself to the things that really count, like one meal out at a chic restaurant, or an expensive designer present!
Food and Eating Out
For breakfast, skip the hotel option if it's more than six euros (and most are). Instead, send someone down to pick up some fresh pastries from the nearest boulangerie (bakery) and munch away on a croissant at a nearby cafe with a steaming espresso in hand. Perfect for early people-watching, and far cheaper.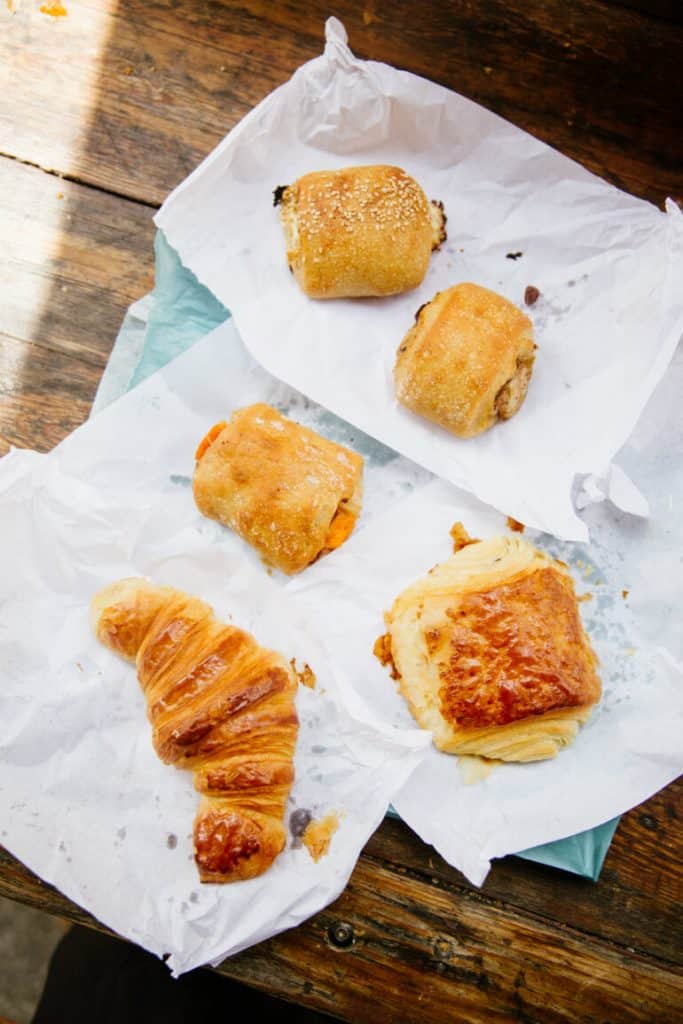 During the day, avoid buying food in the touristy areas. It won't be good quality, and most certainly will be overpriced. To avoid hunger pangs while you're visiting the most well-known and popular sights, bring sandwiches and a bottle of water in your bag. We recommend picking up ingredients at an outdoor market in the morning – not only is it inexpensive but it's also a fabulous experience, as you wander through the fruit & veg, cheese and charcuterie (cold meat) stalls.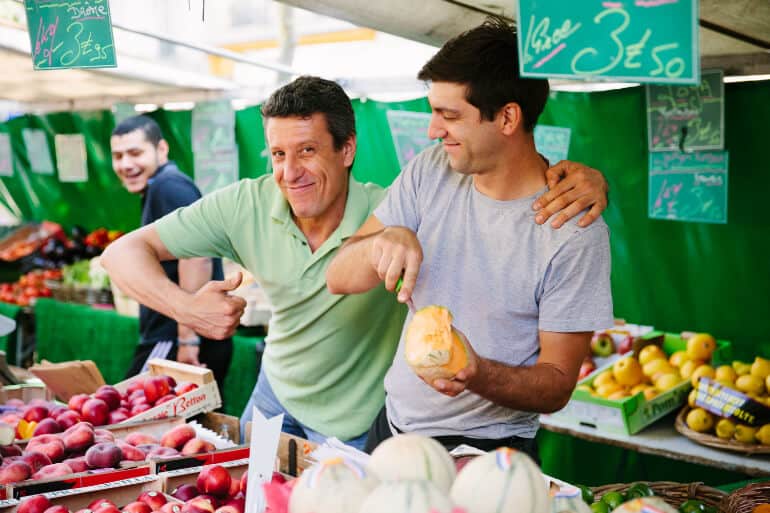 Top tip for visiting a food market: bring a tote bag to hold your produce.
For eating out in the evening, go to La Fourchette, which has deals and significant reductions on all sorts of restaurants in Paris, from Japanese to Moroccan and classic French. Timeout also has a good website for reviews and budget options.
Transport/Getting Around
If you order a taxi, he will start the meter the moment he receives the call. This means your fare might be quite high before even opening the car door. The best is to hail one from the street if you can. Also look/ask for taxi ranks. We suggest finding the taxi rank to get from Charles de Gaulle or Orly Airport to your Paris accommodation. We suggest ordering an Uber when going to the airport. You can schedule your pick up time to Charles de Gaulle or Orly Airport the day before on your app. Another great option to schedule a pick up is by calling G7 Taxi.
Important to note: Instead of the taxi/Uber route, we prefer using the metro or bus for getting around, they're quicker and a lot cheaper. You can buy a pack of ten tickets (used for both bus and metro) for under 15€. Just ask for a carnet at the information booth, or follow the English instructions on the ticket machine. Our favorite app for directions on metro routes to your final destination is called Citymapper.
Of course, your third option is to walk! Paris is not a large city, and you'd be surprised at how much ground you will cover just by strolling from one sight to another.*
*An even quicker way to get around the city without going underground or getting stuck in traffic is on a bicycle! Paris has its Vélib system: bikes that you'll see all over town (they are currently getting a big revamp). Alternatively, if you're not sure about braving a bicycle on your own, go on a bike tour with us and see the sights, all under the protective and experienced gaze of one of our tour guides!
Seeing the Sights
Visiting Paris' famous sights doesn't have to cost an arm and a leg. Did you know that most of the famous monuments are free on the first Sunday of the month? Plus, there are many excellent museums that are free admission all year round. Parks and cemeteries are free entry, too, and are lovely places to relax and contemplate (yes, cemeteries in Paris are actually rather beautiful and historic places!)
When it comes to buying a keepsake, ignore the Eiffel Tower vendors that hang around…pretty much everywhere! Instead, pick up a far more special and unique gift from a French flea market. Called brocantes, there's one in nearly every arrondissement on the weekends. The majority favorite is called Marché aux Puces de Saint-Ouen which is a 40-minute metro ride from central Paris.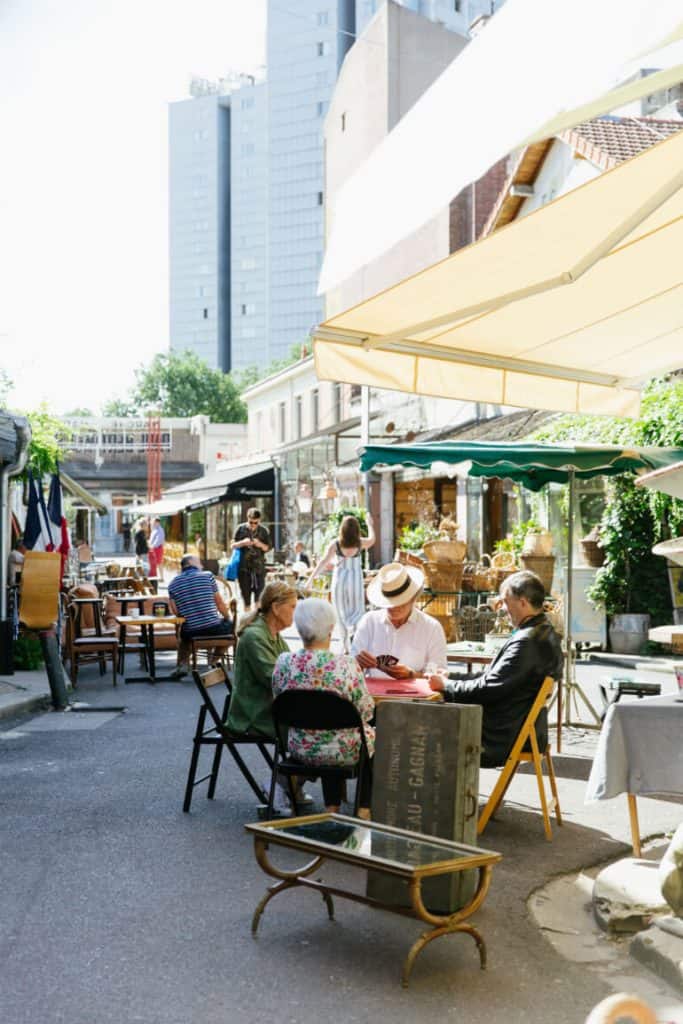 Where to Stay
Renting an apartment can get you more beds for your buck. But if you do prefer the convenience of a hotel, don't stick to the traditionally touristic locations. Because of Paris' size and good public transport, you can get from one side to another in half an hour. Plus, some of the districts slightly further out feel a lot more authentic, and have their own village atmosphere. We love the Buttes aux Cailles neighborhood in the south and the hipster vibe around the eastern rue Saint Maur.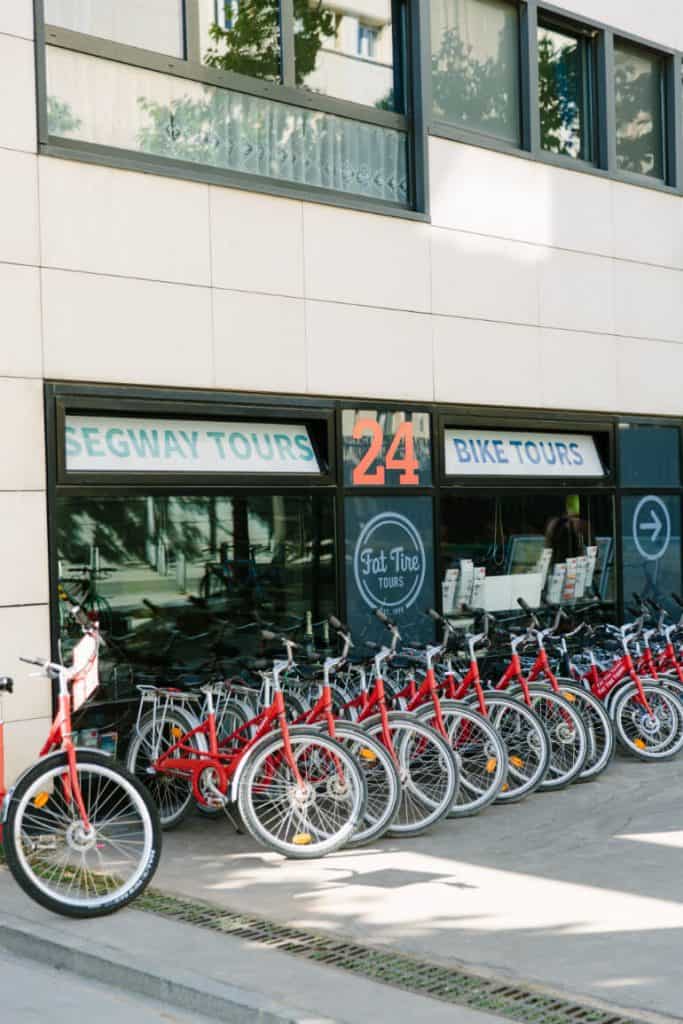 Whether you are planning a trip to Paris or spending your days day-dreaming about visiting the "City of Light", we have a Fat Tire Tours Paris Travel Community on Facebook that you can join. We created the community so that you can dive in with inquiries and answers revolving around Paris!