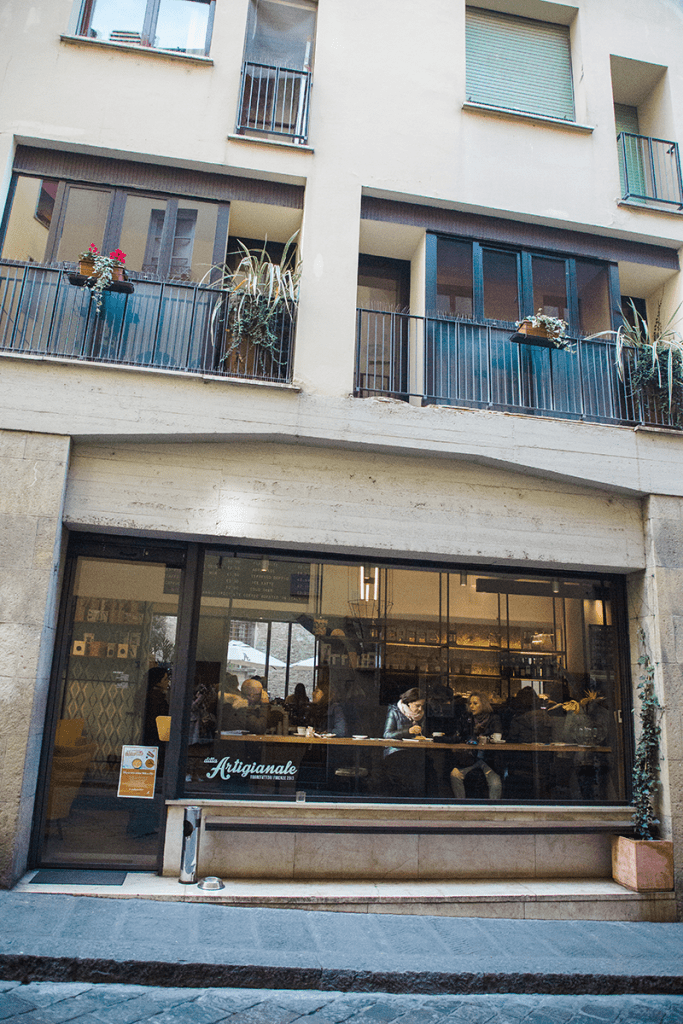 Best Spots for Espresso in Florence
Talk to any Italian, and immediately you'll know that coffee there is a BIG deal. But not just any coffee.
Specifically, Italians are in love with espresso — and for good reason! The delectable very short, very strong black coffee is a drink that can keep you fueled for hours and, to boot, tastes like a little bit of heaven in a cup.
Of course, it's not for the faint of heart. If you like your cappuccinos, that's fine too, but never, ever drink one after breakfast. No, for Italy, espresso is where it's at, which is why, if you're biking around a gorgeous city like Florence, you'll want to know where to stop and refuel for the best espresso in the city.
Although it's probably difficult to go wrong with any one of these spots, or anywhere else in the city of that matter, our guide is an excellent primer on some of the top cafes that locals love. Trust me, you will too. The best part of Florentine coffee culture is that these coffee spots are each unique and come with their own treat. You can check out the bookstore cafe or the one that has a home design store inside or the one that looks like it's made of the best hipster dreams, or…
For the true espresso aficionado, start with this list and use it to explore the best that Florence has to offer. Whether you're exploring Florence by bike, doing a Segway tour, or visiting one of the famous sights (Duomo di Firenze, Ponte Vecchio, and more), some fuel in the way of espresso is definitely needed. Of course, a tour of all of these coffee shops wouldn't be the worst idea either. Just saying.
Address: Via dei Neri 32r
Ditta Artigianale has quickly become one of Florence's top spots for coffee, thanks to their unique take: They have their own brand of coffee. This means that the company sources and roasts their own coffee, which they then serve to happy customers alongside everything from brunch to dinner, along with plenty of pastries and sweets. The design is exactly what you'd expect of a place like this, lots of wood and iron with a cozy atmosphere that makes spending an afternoon here filled with joy.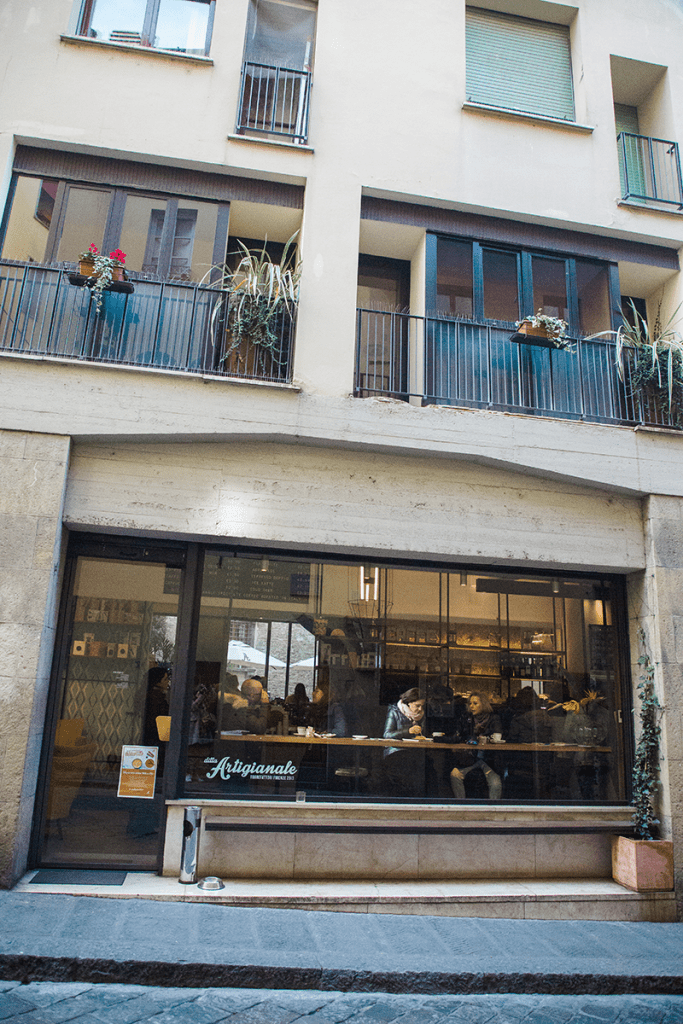 Address: Via dè Ginori 8/R
If you like the coffee from Ditta Artigianale but want a different atmosphere, then head to La Ménagère. It's a restaurant with a lovely coffee bar area that you will often see people working at. Aside from the cafe, the large shop sells fresh flowers and home decor that you will easily be lusting after. It's one of those things where you'll come for the coffee but stay for the shopping. However, if you just want an espresso and a quiet place to spend some time, then head to the rear dining room.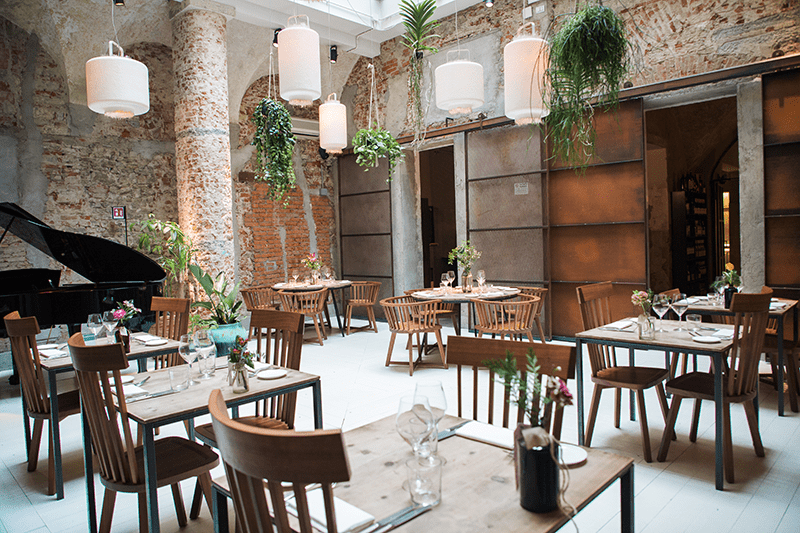 Address: Piazza Leopoldo Nobili 12
For tourists that want to feel like they're living like a local, Caffè AEIM is the place to be. It's a friendly atmosphere with some of the prettiest cappuccino art around and a delectable lunch menu. Unfortunately, they close before dinner, but you can often find people heading in here to snag one last pastry before closing time. The relaxed atmosphere and service with a smile are precisely what make people come back, though the delicious coffee certainly helps.
Address: Via del Verrocchio 5r
If you're craving hot coffee and a freshly baked croissant late at night, or first thing in the morning, then head straight to Caffè Cibrèo. The cafe is owned by Fabio Picchi, who has three other Cibrèo restaurants to his name, so you might not be surprised that people come here for the coffee but stay for the delectable menu. The tiny appetizers, like steak tartare, are some of their favorites on the menu, though the flatbread sandwiches are also a crowd favorite.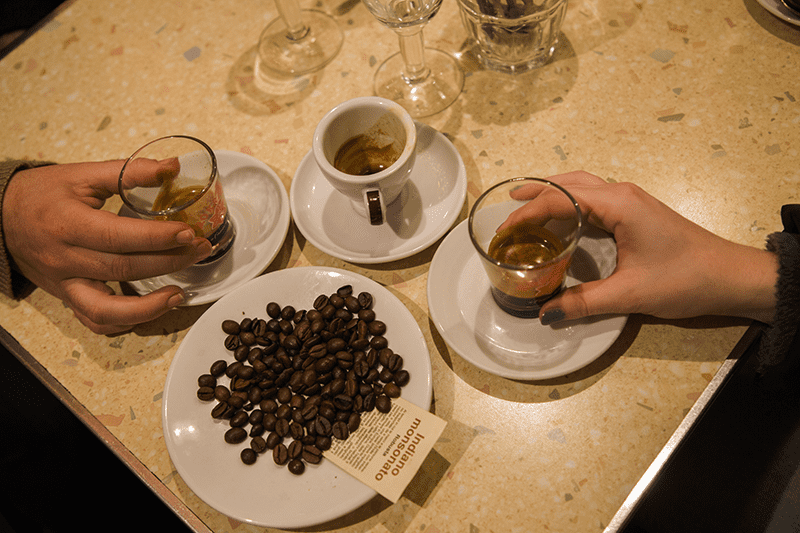 Address: Via del Giglio 59r
For the absolute best cappuccino art in the business, head straight to NewsCafe and delight at the incredible art created in the foams of your morning drink. Remember that cappuccino is only okay in the mornings in Italy. Though don't worry, the espresso here (which is the go-to drink any other time of day) is pretty great, too. The mellow ambiances make it a great place to take a break from sightseeing or take your laptop if you need to do a bit of work.
Address: Borgo San Frediano 20
One of the luckiest joys in your life might just be stumbling upon this fantastic cafe, like I did, or you can just head straight there on purpose. This place is a bookstore cafe by day and music venue/wine bar by night. In a way, you can really have it all here. Spend a quiet afternoon with a little bit of espresso and then start your night by checking out a new local band. It's a pretty intimate space, so be prepared for a bit of crowding when the music begins. Or, you know, simply have your espresso, enjoy, and then be on your merry way.